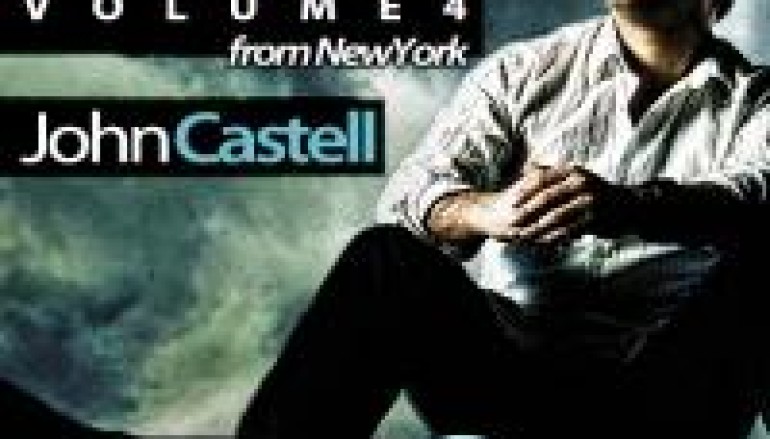 DJ OF THE WEEK 8.1.11 + INTERVIEW: JOHN CASTELL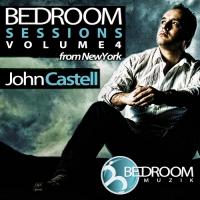 Dj/Producer John Castell first made a name for himself in the early nineties in his native Colombia, where he was a resident Dj at the famous Keops, Casa Pueblo, and Naza. Then he took off, literally. Over the years he has traveled extensively and played at major clubs like Macumba (Spain), Klube (Portugal), Loft 332 (Canada), Crobar (Chicago), Mint (Sto Domingo), Opium (Chile), Area (NYC), just to name a few.
Since 2001, John has lived in Westchester, NY and has established a firm footing in the local nitelife. You can catch him regularly at Bungalow, and next month for the opening of Club ELITE. And let's not forget G/R/A/N/D, where he recently did a set to kick off Bedroom Muzik's Summer of 2011 tour and present his latest EP Bedroom Sessions Vol.4.
We had the opportunity to interview Castell between his day gig as the A&R Digital Music Marketing Manager for Bedroom Muzik and his nitely gigs as DJ extraordinaire, and get the scope on what he has planned next!
1200Dreams: So, let's start from the beginning, how did you get into Djing?
John Castell: I come from a family of musicians and artists. My mother, Rosa, in her good old days was a professional dancer and my father a percussionist and presently a music teacher in my native Colombia. I was surrounded by music all the time, but I started playing when I was 14 years old. I saw a Dj playing in Colombia with four turntables and I told myself….this is what I want to do someday.
I started learning like in the good old days with Technics turntables of course and I explored music, trying to define my style of House music, which I like to think was in me before I was born. I used to go to school in the mornings and come home and practice and practice for hours.
1200Dreams: Since you started with Technics 1200, what is your opinion about them?
John Castell: One of the greatest machines ever made. I was very happy with my Technics and I used to just practice with my vinyl records.
1200Dreams: When do you evolve from practice to pro?
John Castell: By the time I was 16 years old I was "pinchando por todos lados" (playing everywhere) though I wasn't old enough to get in the clubs to party.
1200Dreams: What have been your biggest challenges in becoming a Dj?
John Castell: Back in the days it was my concern to be really good and still now. I want to be a great Dj and show super skills…though today maybe it's easier because of technology. But don't get it twisted just because you have a laptop and use software you can't call yourself a DJ.
1200Dreams: So how do you play nowadays, with CDs or a laptop?
John Castell: I use both…but I still feel more comfortable playing with cdjs…and don't get me wrong, I use and take advantage of technology.
1200Dreams: John, as a DJ, how would you describe yourself? What is your style?
John Castell: House Music is definitely my style. As a Dj, I express feelings through music. I like to build a story when I play…go from very nice smooth vocal tracks and end up with a very nasty underground afterhours blend. A combination of nice smooth vocal tracks with very nasty underground afterhours beats. I am just a Dj who expresses his feelings through House music. House music is my style. I can go from vocal, tech, tribal but all in the line of house.
1200Dreams: What is an ideal set for you?
John Castell: When I can go from vocal to tech to tribal in one type of music….HOUSE!
1200Dreams: And how would you define House music?
John Castell: House music is a big culture that has been taking over the world one Dj and one listener at a time. It's what we listen, breath, feel and live…and to me even more when it involves drums and all the Latin rhythm that I like to play.
1200Dreams: How would you describe your latest EP: Bedroom Music Vol. 4?
John Castell: It's a compilation of nice and smooth tracks that I selected, mixed and edited for my listeners to enjoy. In this compilation, I dedicated a lot of time to my own work to come up with something very personal so people can feel when they listen to Vol. 4 like if I am mixing there live!
1200Dreams: How did you pick the tracks for this compilation?
John Castell: It wasn't easy, too many to pick from, but I believe I chose a good selection. The tracks are all kind of similar…if you listen to the full set you'll be able to discover that the set will go picking up as it goes on….what was I thinking? What was I feeling? I wanted to tell people a story about how I play.
1200Dreams: The EP was released by Bedroom Muzik , tell me a little about the label.
John Castell: Bedroom Muzik is a concept created by my partner Dj Wady with Hector Carrero's collaboration. They were thinking to help all the new young and talented producers release good House music…music that probably other labels wouldn't pay attention to. But we believe that with good quality of sound, production, and great elements we can put great tracks out. Check out their website www.bedroomuzik.com.
1200Dreams: You have a weekly online radio show every Thursday night Midnight Miami and Medellin 11 PM @ www.laelectronica.com what can you tell us about it? How did the show start?
John Castell: What can I say……it's the best way to stay in touch with the fans, the true House music lovers. I have been doing the show for 15 years. The idea came up because I wanted to find a way to show listeners the new and best House sounds and of course everything connected with my style and what am playing and feeling at the moment. I hope you all tune in to my show!
1200Dreams: Thank you for the interview and the great music my friend!
(Original mixed removed, but he's still putting out the bangin' sets, so no problem finding another one.)