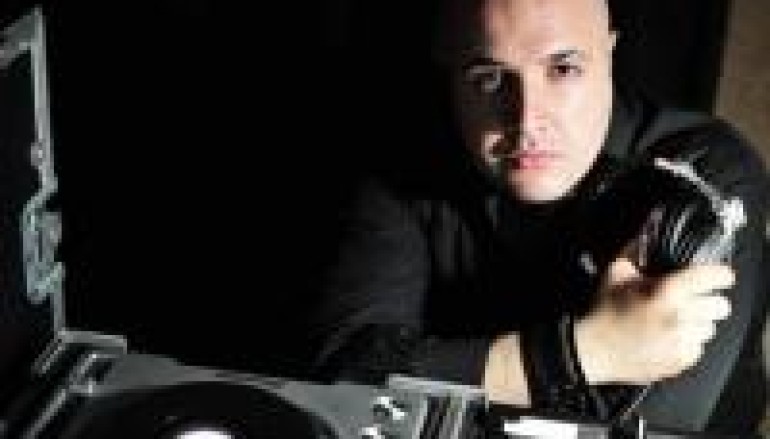 Exclusive Interview: DJ Giovanni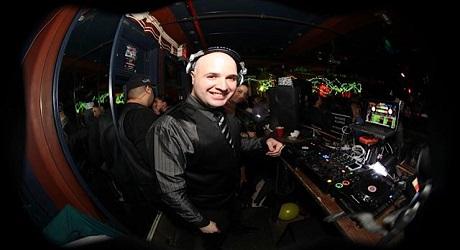 "So, any relation to Enrique?" A light-hearted, obvious, and humorous question to ask anyone named Iglesias, or so I thought. "I wish, man. I tried to get in contact with him and I hope to because he inspires me."
Definitely not the answer I expected to hear during our brief, yet insightful conversation, but Giovanni Iglesias is someone who often zigs when the world zags. You do yourself a world of good expecting the unexpected from this DJ.
A native of Long Island, NY, DJ Giovanni did not have the easy route to his current fame and success. As a child, he grew up hearing-impaired due to a tumor in his ear. Doctors eventually gave him the gift of hearing, though only partial, and this ailment still plagues him to this day (he sports a hearing monitor nearly every second of each day).
In spite of these odds, Giovanni remains undeterred. Playing the role of dj, he rises to the occasion on a weekly basis for edm nightclub Webster Hall in New York City, sharing the decks with a who's who of global dance music talent, including Tommy Trash and Danny Avila.
Setting the musical tone with a penchant for powerhouse progressive vocals, Iberican beats, and Latin rhythms pitch-perfect for packed dancefloors bathed in l.e.d.'s, Giovanni reigns as a musical superhero to his fans, all the while keeping humility at his core. One can never say Giovanni takes the easy road, though when you're born deaf and your passion requires you to hear, what exactly is an easy road?
1200Dreams: I've seen you wear your hearing aid for quite some years. How well does it work? Does it give you "perfect" hearing?
DJ Giovanni: The hearing aid gives me good hearing. It's a necessity that I have them because you want to hear clarity. I've had chronic infections all my life and I've had 20 surgeries to correct the problem. When I was a child, I had a tumor causing an infection, and scar tissues were blocking the sound from the eardrum to vibrate. It's somewhat improved now, but it's like a big spider web in there for sound, so everything is very low. What my hearing aid does is calibrate sound where I need it the most. That's why I wear it all the time. Once you hear what sound is as a hearing-impaired person, you want it all the time. It's like a drug.
1200Dreams: What's the vibe like at Webster Hall? What can we expect from a DJ Giovanni performance on a Friday or Saturday night?
DJ Giovanni: Webster Hall is the mother of all nightclubs. I'm on primetime at the 1am hour, and the room becomes like a festival, nearly no room on the dance floor once I get started. I play a lot of progressive, electro house, remixes, and I do live mashups bringing back the classics and mashing it up with today's music. The feedback has been great and I love being there.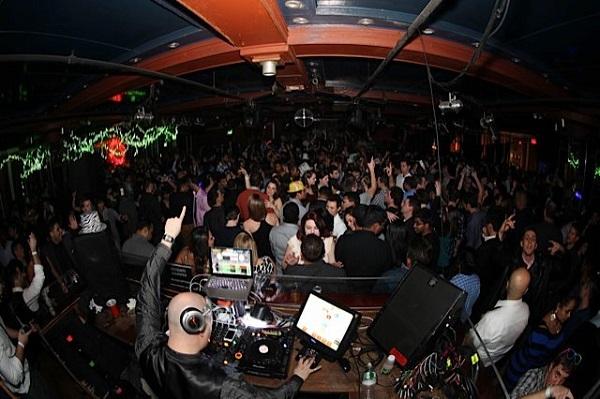 1200Dreams: And you're now launching a new professional recording space, Darknite Studios. You've been promoting this a lot on Facebook and Instagram. What made you start this new venture?
DJ Giovanni: For the longest time I've wanted somewhere I could make my music. I've always had a studio at home, but I have experience and connections, so now I will make it happen for you if you're in music hustling and need affordable rates. Plus, Darknite studios is also a marketing company and we're gonna help you. We're people who've been in the industry for a long time. I wanted to make it a professional place available 24/7, to go above and beyond just putting you on a disc. Like a 1 stop shop at a great location.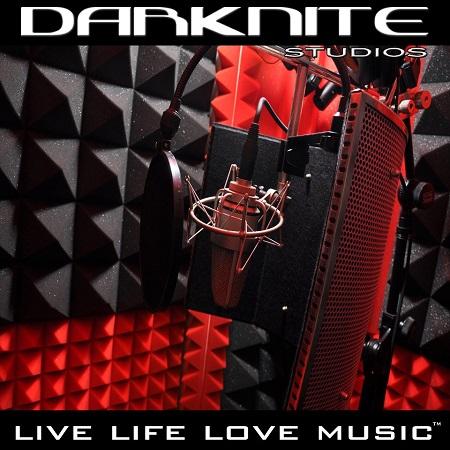 1200Dreams: Perfect timing for that since you're making original music now and getting deeper into production. Tell us about your new song, "Up" and what we can look forward to.
DJ Giovanni: I've been working on this project for nearly a year, the song is my baby. I wrote it with my artist Alexa Green (also the "Up" lead vocalist) from the perspective of yearning for someone. It's that type of sound you would hear in Ibiza. When I think of music I think of sunshine and the beach, like Cafe Del Mar, music that represents those Summer moments. It's a happy summer song.
1200Dreams: Makes a lot of sense since you seem really content, and very excited, with all you have going on in your success.
DJ Giovanni: It started in my little studio in my old apartment. I think growing up in this biz now it's all coming together, and if I'm gonna do this I'm gonna go all the way.
*** Find DJ Giovanni online, including music links and social media, at
DJ Uch
@DJUCH – http://DJUCH.COM