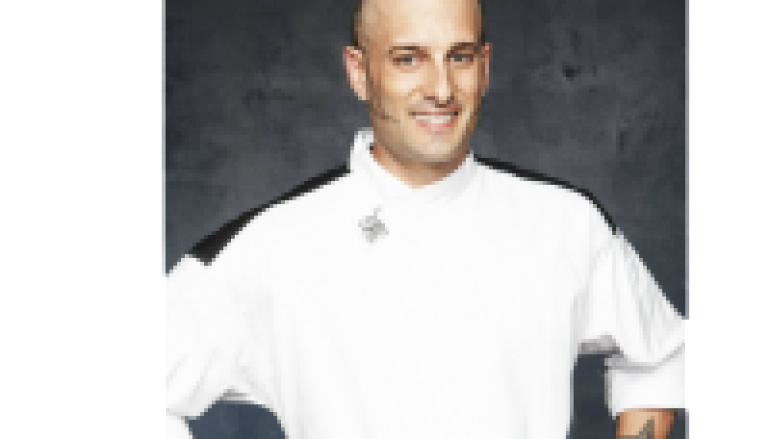 EXCLUSIVE INTERVIEW: COOKING IT UP WITH FOX TV'S CHEF BARRET BEYER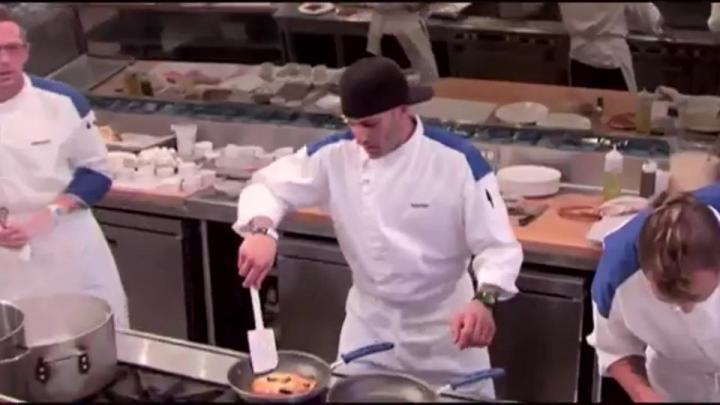 "Being in nightlife made me who I am today." A likely statement you'd hear from a world renowned dj or a nightclub impresario reflecting on their life and all they've achieved. Not a likely statement from a celebrity chef. Perhaps the Mohawk is the giveaway.
Though he's always given the NYC club scene its just desserts, were better known as a club promoter prior to 2010. Today, Mr. Beyer stars on FOX TV's Hell's Kitchen, along with celebrity chef Gordon Ramsey and a cast of sous chef's vying for a head chef position at Gordon Ramsey Steak in the Paris Hotel, Las Vegas. With viewership of nearly 8 million people every Tuesday evening, "Hell's Kitchen" has catapulted Chef Barret's career from local Long Island dalliances, into the national culinary ethos. Fans on Twitter affectionately call him "the man with the Mohawk," while his trademark NY aesthetic sets him apart from his fellow contestants. To his credit, he's also made a fan of Mr. Gordon Ramsey, star and creator of Hell's Kitchen, during his run on the program, a gem of a position to attain, but a surprise to few who know Barret and his nightlife roots.
While seemingly worlds away from "the scene" (an affectionate nickname for NYC's underground house music circuit), and those late nights dancing through sunrise, Chef Barret continues to segue effortlessly from dance-floor king to celebrity chef, all while front-and-center before the eyes of America.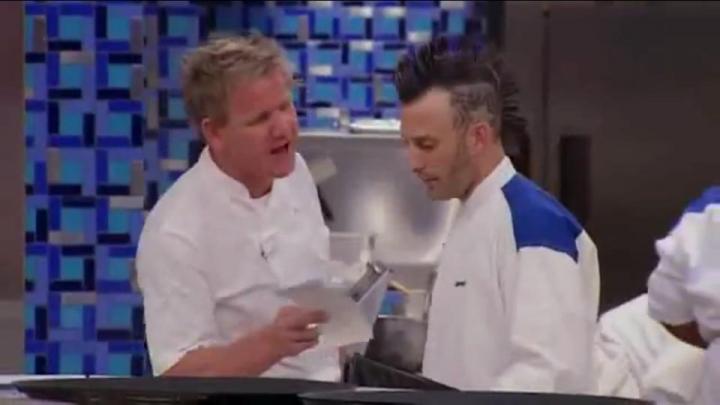 1200Dreams: I've been watching you on "Hell's Kitchen" and it's actually been nervous for me too because the show is so intense! How are you managing all that pressure every week?
Chef Barret: It actually stirs anxiety reliving it by watching! The environment was pretty intense and really crazy. Plus, there were so many different personalities in the kitchen and it all came out in the experience together, you've got to pick up others slack. It took a while to figure it out, especially with Chef Ramsey yelling out tickets so fast with that British accent! There was often confusion, and the pressure Chef Ramsey puts on you is incredible. If we told him something will be ready in 2 minutes, it better be ready!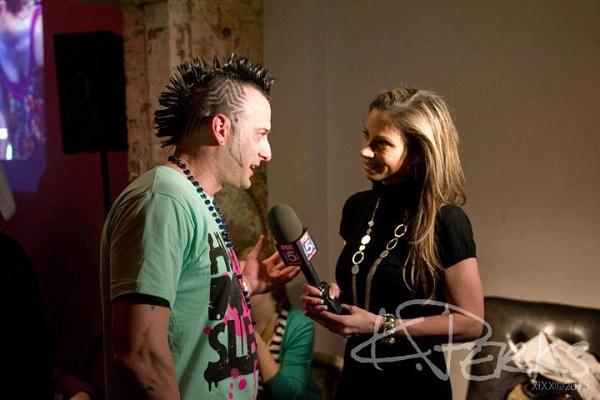 1200Dreams: With a background in the NYC nightlife industry, I know you've dealt with your fair share of pressure well-before your run on Hell's Kitchen. How did the years in NYC nightlife prepare you for your time competing on Hell's Kitchen?
Chef Barret: Well, being in nightlife made me who I am today. NYC nightlife is the best nightlife there is. I did parties for years, and it helped me build my rapport. It also helped me set my vision for how I want to be seen on show. You learn about branding and setting yourself apart from the pack working in NYC nightlife. Though, there was a time I was lost in the sauce for a minute. I figured I can't be the next Rob Fernandez (head of RPM promotions and talent booking for New York City's mega-club Pacha NYC) because there's only one Rob, but I've always have had a passion for food so I pursued it through culinary school. I do still listen to sick beats in the kitchen though.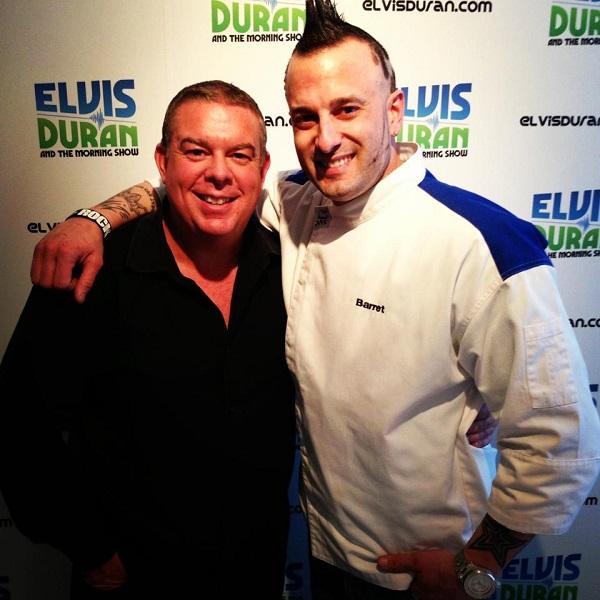 1200Dreams: What music/djs put you in the perfect frame of mind to prepare a great meal?
Chef Barret: Music plays a big role with me in the kitchen; I'll be doing a 2-step behind the line and dance in the kitchen! I stick with a lot of the NYC sound and listen to podcasts and mixes from Danny Tenaglia, DJ Boris, Chriss Vargas, and Jean Pierre. I'm not in the scene so much anymore but I listen to the NY djs.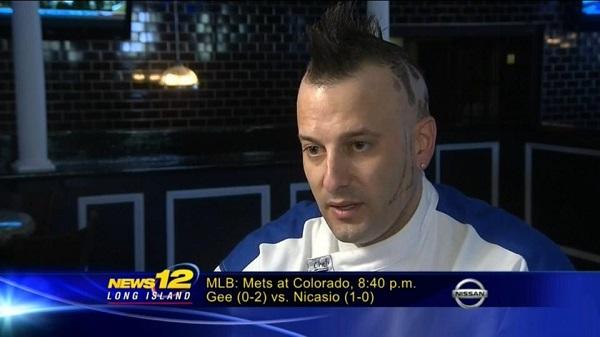 1200Dreams: You've had a relatively rough come up but now you're married; you've started a family, and are known across America as a celebrity chef. You must feel redeemed in this new life you've built for yourself.
Chef Barret: Yes I do. I've got to be a role model for my daughter. There's been so much feedback from people who know me personally, and they're all pushing me to do more. People are actually telling me that I'm an inspiration to them, that they think they can do it big now that I'm doing it. I really did a 180 in my life, and I'm getting so much love for it.
1200Dreams: We're all really proud of you! What's next for you in your newfound fame?
Chef Barret: Well everyone can log onto my website ChefBarret.com and find my new specialty, Chef Barret Ghost Peppper Hot Sauce. In the beginning it has amazing flavor, and then 60 seconds later it hits like a ton of bricks, a little bit goes a long way! You can also find me 5 days a week at my new home, Bread & Butter Bistro located in Long Island. I'm also starting a catering company this year, doing some professional cooking in home, and doing cooking tutorials on E-how. Sky's the limit!
DJ Uch
@DJUCH – http://DJUCH.COM