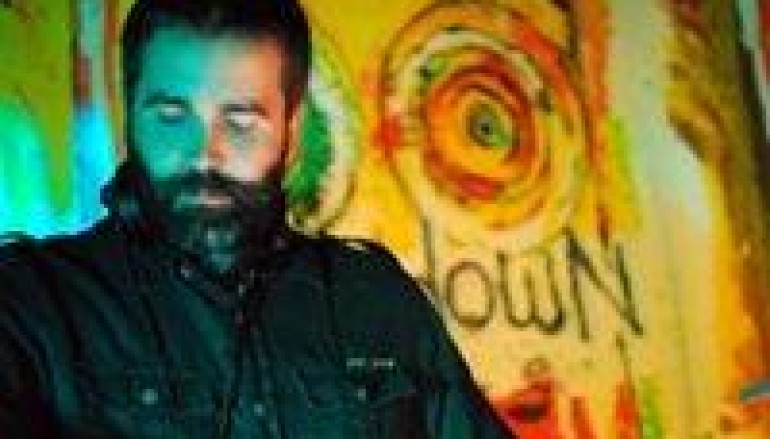 EXCLUSIVE INTERVIEW: Jah Bless Rob Paine Fi Run 'Tings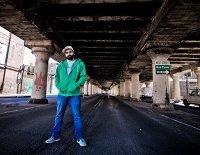 A trained saxophonist who studied Jazz at Temple University, Rob Paine grew up rooted in the riddims of The Police, The Clash and Bad Brains. As part of local ska punk outfit Hyperactive, Paine learned the importance of quality sound which eventually gave rise to his world reknowned Solomonic Soundsystem. Paine has traveled as far away as Jamaica and London forging a global floorfilling reputation. He currently holds down residencies in DC and Philadelphia and plays to adoring throngs in cities like San Francisco, South Beach, NYC and Boston.
Since entering the DJ game in 1993, Paine has created a world renowned studio and works as an engineer for major Hip Hop, R&B and Reggae artists from Philadelphia at Worship Studios. He has worked alongside City Of Brotherly Love artists such as King Britt, Josh Wink, Jazzy Jeff, Quest Love & The Roots, Jill Scott, Lady Alma, Rich Medina, etc.
Paine also runs successful indie labels Worship Recordings and Shakedown Recordings and has released and licensed productions to imprints like Large, Stickman, Tango, Jah Love, Bedrock, Fabric, NRK, etc. Paine took time from his hectic schedule to give us a few moments to get a deeper understanding of his work.
1200Dreams: What is it about Philadelphia that is a breeding ground for so many djs?
Rob Paine: It has to be something in the 'wooder'. And the livity in the history of DJ culture here. Philly has always been strong in music culture and we are an old city. All that time and culture make for some determined DJ's, I guess.
1200Dreams: Where did your appreciation for reggae music originate?
Rob Paine: From bands like The Police, The Clash, and later on Bad Brains…I was listening to all of them in the early 80's when they were popular. At 15, I would hear reggae DJed in between bands at shows at City Gardens in Trenton. I started going to the reggae/dancehall/ska shows that were being held at the same venue and the Chestnut Cabaret in Philly.
1200Dreams: How have you managed to maintain a monthly party and what has been the greatest challenge?
Rob Paine: First off, making it a monthly and getting away from weekly events was a big part of it. Will, Zack, and I knew we had the time to promote a monthly event thoroughly. With studio works and out of town gigs being more of the work load, we couldn't put the time in we needed to make a successful weekly event happen properly. Constantly improving and giving people pure quality is always the focus, being in control of and owning our own sound system is another big piece to the puzzle, and giving it our all every time we are behind the decks is part of it, too. We try to overcome any challenge or bump in the road quickly so time management is probably the greatest challenge.
1200Dreams: What was your favorite dj moment? What city or event is your favorite to play?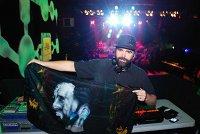 Rob Paine: I have a few, but for some reason this one just popped in my head and I haven't told the story in a while. I was about to go on to play the sunrise set at this huge 420 event in Cleveland back in 1996, I believe. I think it was their first one. So this guy who I thought was my friend came up to me. He was a promoter from Pittsburgh who booked me often. I think he was on some of the 'angry drugs' (I later found out). He got in my face about the deep house I played at his last event. The time he booked me before, I played a lot of B side, inside cut house, and b-boy breaks. Both were really good gigs and went over well with the crowds. So there should have been no reason for him to be in my face. When I say 'in my face' he was literally nose to nose with me pointing in my face. I lost it and jacked him up against the wall for a few seconds before it got broken apart. I went on to spin 5 minutes later, still hot in the head.
After about 45 minutes of having one of the best sets of my life, I finally took a minute to look up just as the sun was cracking through the huge bay windows, and I see people bouncing off the walls having the time of their lives. I immediately teared up a bit out of joy and personal satisfaction. I turned around to see my homies behind the booth rocking out, and one of them handed me a spliff. After that I knew the rest of my set was locked in.
The promoter guy ended up being a very successful deep house promoter for years after. We squashed it and he continued to book me. All is well that ends well.
1200Dreams: Tell us about your first experience with the Technics 1200, we're assuming you have one, or 4, of course.
Rob Paine: Yes, I have 5 actually, but not all set up in one place: Two for home use, one in the studio, and two for the live rig. My first experience with actual 1200's was when my best friend John Gunshor bought his set. I would play his records on his set on and off. About a year later, another friend randomly showed up at my front door step with a pair and a mixer. I became an addict immediately.
1200Dreams: How have you managed to keep your independent label up and profitable?
Rob Paine: "It's not a easy road" as Mr. Buju Banton says. We came out of the gates blazing. Then like most vinyl companies we hit the digital wall around 2004. Djing (especially my reggae set with Solomonic Sound) and Engineering and Sound Rentals took over the lucrative work force that enabled me to support my family. Digital sales didn't bring in shit at first. So production time for Worship almost vanished. We were at a small crawl for about 4-5 years with only a few releases.
I am now dedicated to making the label and production happen again. By the end of the year, we will have three new EP releases and a DJ collection released of Solomonic Sound's original and remix material with a previously unreleased track included. Talk to me in a year and I will let you know if it is profitable again.
1200Dreams: How different is being a DJ, promoter, or label owner in this technology laden world, than 5, 10 years ago?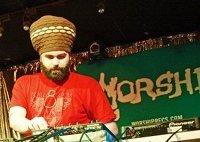 Rob Paine: The format is obviously different now but I embrace it and adapted to it and with it. Promoting is now almost exclusively online, which I definitely have no problem with. — Less waste and time that can be used for more creative avenues. I know I can not rely on my label to support me on a consistent level. We are not on that level yet. In a way it takes less stress off my creative efforts. I like where things are going.
1200Dreams: Who is your favorite producer; what is your favorite record label?
Rob Paine: This changes on a weekly basis. And I wouldn't say 'favorite' producer. But I am feeling this cat, Inxec, right now a bit. Some record labels I am feeling right now….Get Physical, Crosstown Rebels, Freerange, Witty, Worship (of course).
1200Dreams: To what do you ascribe your success and talent?
Rob Paine: Jah works and hard work.
1200Dreams: What aspect of the music biz has you most excited and most frustrated?
Rob Paine: Catch 22. I love the way technology has changed the sound a bit. All ranges of the sound spectrum are so defined now. You can really hear everything so clear on big sound systems. But then again what frustrates me is not having vinyl sales to keep the economy going that way. It is really hard to make money off digital releases still. I do miss my vinyl days. It has a certain sound that is timeless. Come to think of it… I also get frustrated with people that use beat matching applications that are not doing anything special with it. It is a cop out, and I feel it loses the integrity of Djing. No disrespect to any DJ's doing that. Just get your game up people!
1200Dreams: What motivates you to get up every morning and hit the decks, the studio, and remain in the industry?
Rob Paine: Well, I don't get up every morning…I am usually seeing the sun come up before I go to bed. I tend to work in the studio throughout the night. I do not have a hard time getting motivated. I love every aspect of the business I am involved in. I am always stoked to gig and work in the studio. Finding the time sometimes is the hard part. I am a family man and my time with the ones I love is very important to me.
1200Dreams: What advice do you have for today's upcoming DJ talent?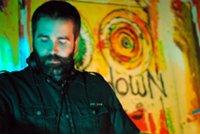 Rob Paine: If your ultimate dream is production like it is for me. I would suggest to get into it right away. It may take years to develop your sound. You can not develop 'your sound' with out engineering yourself in my opinion. Going to someone else's studio is fine – to get an idea of how things work and do an apprenticeship in the beginning. But, I feel to really develop your sound you have to put in the home work and time.
If all you want to do is be a DJ then just make sure you are always reinventing yourself with out selling your soul to the devil. There are not many DJ's alone that have livity without production credits.
Upcoming Releases on Worship Recordings:
To be released in November is the long anticipated Solomonic Sound album featuring original & remix works between 1998 – 2005 with a previously unreleased track entitled 'Neva Dead' that was finished at 5 am on the morning of September 11th, 2001.
Stay tuned for a November release date for a new project by Rob Paine & Charles Lazarus featuring Lady Alma entitled Ho's & Bro's. Remixes by Nutritious, DeeJay Dennis, PhillySoulCollective.
For More Information: