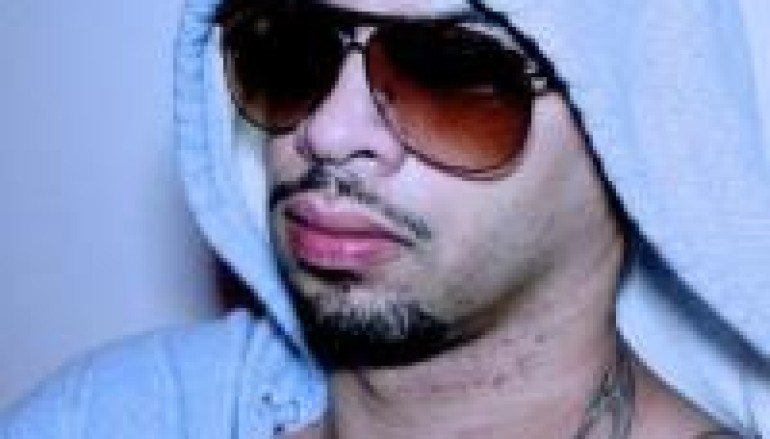 INTERVIEW WITH MARC 'MK' KINCHEN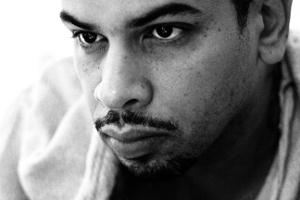 Words by Toni Tambourine.
Marc 'MK' Kinchen is an artist-producer who straddles boundaries as few others can, partly due to being the protégé of the legendary techno god Kevin Saunderson. On the one hand, he's revered by lovers of house and garage music worldwide. His classic 90s productions such as Burning, Always, K.E.L.S.E.Y's Boy and 4th Measure Men's For You remain floorfillers to this day, as do his 200-plus unmistakable remixes for artists ranging from Bizarre Inc to Blondie, not least his mix of Nightcrawlers' Push The Feeling On, which became one the biggest house crossover hits of the decade. He's cited as an influence by countless leading producers – including, significantly, Todd 'Godfather of UK Garage' Edwards. This pre-eminent status is reflected in the fact that he's the latest artist to be featured in Defected's House Masters series. Here he gives Toni Tambourine a snapshot of what's going down in his world.
Toni: Do you think that throughout your career you have learned pretty much everything there is to learn as a producer and DJ? Do feel like you have earned the title House Master?
MK: As far as being called a House Master, when I look back at all my productions in one track listing I guess I can kind of see it, because there are plenty of records out there maybe 50. As far as Dj'ing, I'm more of a producer than a DJ. I do enjoy DJ'ing especially lately when I see people react to my tracks and sets. I did not really use go to house clubs all the time. Because I did not DJ in the 90s, let's say 90 percent of my records, I've never heard in a club before.
Toni: Let's talk about your background, how did you come about studying music, a lot of people have a classical background how did you learn?
MK: I kind of got into music through the 80's. I loved Dépêche mode, Skinny Puppy and Ministry, a lot of weird types of music. I was always interested to learn how they made that music. So I taught myself, I bought books I read them and studied them. They were a few times where I thought of getting lessons. However, I thought to myself if I take lessons I might get cheesy, so I decide to go on a hundred percent pure feeling.
Toni: Going your own way meant you developed your own style, that MK style! How would you describe that MK sound ?
MK: The key element in a MK record is by getting a good melody out of some type of vocal piece you treat it like it's live or die. Most of the time I'm doing remixes I would start with a vocal piece, I would figure it out in any possible way I could. I would listen to my sampler, a vocal, load in my sampler and literally play the button.
Toni: How did Detroit and New York influence you?
MK: Detroit influenced me because that's where I grew up. Detroit is like dance music House music Mecca, no matter what type of music it is if you listen to on the radio every sound on the radio they play they "speed" up, pitch up so you can actually dance to it. And then hearing and meeting Kevin Saunderson influenced me then things started to happen. I moved up to New York and that sound mixed with what I grew up on gave me the perfect idea, I knew where to go. New York was known for being more mellow smooth underground type of sound and in some way I knew how to give it energy how to make the sound more alive.
Toni: Talking about Kevin Saunderson, how did he help you with your career? Is it true to say that you were his protégé?
MK: Yes when I was in Detroit I was pretty much Kevin's protégé. At that time working with Kevin I never really recorded in a studio before. I never really worked with somebody that knew what they were doing, a lot of times going in with Kevin I used to watch him and see how he did things. The funny thing was that it was pretty much the same I knew all that it was just different equipment. I felt more confident I felt like I was not so behind just because I was so young and starting.
Toni: Anything in particular that you feel you've learned from him?
MK: Watching Kevin's drums, he always had like the hardest hitting drums. I was not going to clubs in that age in 80s so I did not really understand why the drums' had to be so loud hitting so hard. Coming from making alternative music those drums never had hit like that, the pressure of the drums sound good together. Then watching Kevin he used to kill the drums it used to hurt my chest, the drums had to kill you.
Toni: I would consider your signature tracks which are "Burning and 4 You" did these records change your life?
MK: When I made "Burning" I don't know if it changed my life it's weird because I was so young when I made that record I was 18 I did not know the feedback. I put the record out myself and distributors kept calling back to reorder. I had nothing to gage it on, I did not know if those numbers where bad or good or average, I was thinking it was average it was not 10 million copies I had enough to buy a new car I guess it was ok.
Toni: '4 You' another beautiful record and tell me about the re-rubs of Maya Jane Coles?
MK: I did a record called '4 you' in maybe 1990. The way it came about I was living in New York at the time and I went back home to see my mum. I was asked to do a little remix for a Reiss project. Kevin had a new singer named Rachel with very good vocals so I was asked if I could come and make a remix. I accepted and went down to KMS Records. A lot of times I just went there to record just by myself, there was no engineer and Kevin was not there. I did not even hear the original song, I just got Rachel's vocals. She is a really good singer excellent voice, so I started sampling her vocals. I realised I can't give this to Kevin. I was playing it loud and really enjoying the drums. It got me that I couldn't give it to Kevin, I had to have it. I called him and said, "Kevin, I can't come up with anything so I going home." That's how that record came about.
Toni: There was a period you when you were not so active is that true? When did you decide that you wanted to get back into action?
MK: There was a period around 1996 where I was getting bored with the remixes, because everybody wanted something that sounded like The Nightcrawlers. They didn't really know about the real underground scene, they just knew about the success of that record.
Then eventually I met a guy called Jay Brown who was working with Quincy Jones. We ended up talking. I did not tell Jay Brown that I was MK he just thought that I was a producer living in New York. However, I had a $20,000 Dollar watch so I kind of looked like I was good at something.
I gave him a CD of my pop and r'n'b productions which he took home to L.A. The next day the president of Quincy Jones Music called and said "Quincy wants to sign you". So, Jay Brown started managing me, teamed me up with Jay-Z and I started to produce with him and did a couple of pop songs. Also through his connections I produced Snoop Dogg, Tevin Campbell, SWV and Dave Hollister. At that point I had no desire to go back to House music as there was nothing interesting out there for me.
Toni: How is your relationship with Pitbull?
MK: In 2009 he was pretty popular on the radio and was more like a Hip Hop artist, I noticed he had a song coming out I heard on the mix show though they were mixing The Nightcrawlers with Pitbull. A couple of weeks later, I actually heard that Pitbull sampled it and my first reaction wa,s that's great. I called my brother Scottie D and asked him if he could call Pitbull asking if I could do a remix. He said yes, after I started to work with Pitbull quite often.
Toni: How do you balance making credible, underground records with huge pop anthems?
MK: It's a lot harder balancing the two styles than people may think, especially when on the one hand I'm working with Willow Smith which is more edgy kind of hip-hop, compared to on the other doing stuff with Pitbull which is more totally commercial. I keep trying to bring back MK, but it's pretty hard to juggle which is why it has taken so long to do a new MK record.
Toni: Do you have any underground records in the pipeline?
MK: The underground records are coming; it's good that I DJ right now and am touring. Like I said, I don't DJ that much, but doing a couple of shows, playing certain MK records has shown me that people go mad when I play my tracks. I guess that this is the type of sound that's 'in' at the moment, the 'MK sound'. I have just done a remix for Morgan Geist under his 'Storm Queen' guise and I will be working on more material soon.
MK Housemasters is out NOW on Defected Records.
Win a FREE copy of the album here!
Or if you can't wait, buy it LEGALLY here!