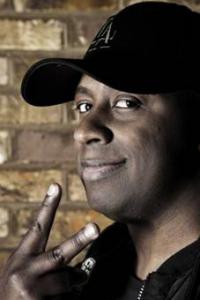 INTERVIEW: DJ Marky – Brazil's Leading Drum & Base DJ
In a career that spans over two decades, Sao Paulo's DJ Marky has gone from an avid record collector and music enthusiast in his native Brazil to an internationally revered DJ, producer and label owner.
From igniting dance floors across the globe to releasing some of the most seminal Drum and Bass tracks ever to see wax, he continues to amass an unsurpassable list of achievements, all driven by his dedication, phenomenal technical skills and unique flair. Retaining the same passion for music as the day that it all started, Marky remains at the forefront of not just the Drum and Bass scene, but the music world at large. Here he tells Toni Tambourine all about it…
1200Dreams: The landscape of the electronic music scene has changed drastically over the last five years. Do you think that it has evolved positively? How do you feel you have you progressed?
DJ Marky: It has changed massively, but I think a change can only be good and must always be embraced and seen positively. I've had to make some changes to the way I produce and the way I perform, but I am also trying not to change too much as I have a person that people have grown used to so I still have to stay true to my old fans as well as try and gain new ones with new sounds and new techniques. I'm learning all the time basically, about myself and about the scene as a whole.
1200Dreams: Do you feel challenged by younger producers that are emerging on the scene or do you see it as a chance to use your experience to actively help the ones with potential?
DJ Marky: I don't feel challenged so much as energised by the young guys coming through. They give the scene some fresh perspective with new ways of doing things and they way they reach out to people so it is good to see them coming through. I like to help as much as I can and try and give pointers from my experience working the dancefloors over the past 20 years, so there is quite a bit of collaboration going on now, which is really nice.
1200Dreams: Dubstep is a current worldwide phenomenon and many drum & bass producers have started working at 140bpm. Has the scene influenced you in any way?
DJ Marky: Not really. I don't mind Dubstep but I haven't tried to make any and haven't played any in my sets. I guess I am a solid 170bpm kind of guy and the slower stuff feels a little bit awkward to me. Plus I like the smooth melodies and deep basslines that you only find on rare occasions in Dubstep.
1200Dreams: Tell me about your record label and the key releases. What's the philosophy behind the label?
DJ Marky: The philosophy is simple – good music. I know everyone who owns or runs a record label has the same philosophy when it comes to the music I sign, but I would say I get a genuine feeling from the music I sign and the artists I work with on a regular basis like S.P.Y. or Makoto or Random Movement. The artists who retain an element of soul in their productions, but still know how to make a big dance record. I can't believe we're coming up to our 50th release, I want to make it special and say a big thanks to all the people who have supported the liquid side of the genre over the last 10 years.
1200Dreams: Do you currently have any residencies around the world? and what's the vibe that you try to bring with you to them?
DJ Marky: The only residency I have is the DJ Marky & Friends one, which I run in Sao Paulo and London at Fabric. The two cities and the two parties are quite different. In Sao Paulo it is pure DnB lineups in a cool club that isn't too big so it has a lot of intensity and there is an international guest pretty much every time so it is something special for the people who come along. In London we go a bit more diverse and generally have a live element, like a band or something like that that plays before I do an extended set for 3 or four hours. Fabric is a massive club as well with a lot of history so there are two other rooms pumping out quality music and it has a more eclectic kind of feel to it.
1200Dreams: I read that you had a residency for 10 years? What did you learn from it?
DJ Marky: Never underestimate the public. The people going to DnB nights now, even in Brazil, are so much more clued up on the scene and also each country has a different identity in terms of what they want to hear, so you need to be focused and aware of what the crowd want. Trying to play the same kind of set in Brazil as I would play in London for example, will not work as they are two completely different animals with different tastes.
1200Dreams: You have been a firm fixture at Fabric London for a long while, what is it about the club that makes it so different than anywhere else in the world?
DJ Marky: The atmosphere I think. People come from all over the world to go to Fabric so it is a really special thing to play there, and especially to have had a residency there for so long. The people want and expect good music and great entertainment and as a result you get more pumped up about the experience and also the crowd are ready to go, so you always get good vibes down there.
1200Dreams: Tell me what is happening on the Jungle scene in Brazil, where is the scene, how big is it, and apart from yourself who are the main players?
DJ Marky: It's all about Sao Paulo, my home city. This is where all the really underground stuff happens and where some of the best parties are on a regular basis. The fact that the city is so big as well means that there are plenty of parties to choose from and they are all really good. There's a few good DJs around at the moment, and of course I signed some of their tunes to Innerground, people like Level2 and DJ Chap. These guys have been DJing for a while but you see their tunes getting picked up by some of the bigger labels now which is really good to see.
1200Dreams: Are you working on any new release at the moment and are you collaborating with anyone?
DJ Marky: I am working on some new tunes and I am doing a lot of it on my own. I have a couple of releases scheduled for Innerground around the 50th release which are pure DJ Marky solo efforts. I still do some collaborations with S.P.Y. and just did some work on a track with Calibre, but I am trying to concentrate on my own projects and remixes this year.
1200Dreams: Tell me about your big tour dates coming up and places we can see you play?
DJ Marky: Well the first date for me in 2012 will be DJ Marky & Friends at Fabric in London, which I'm really looking forward to. Plenty of other shows like the Woolacombe Weekender, a quick look into Brighton before heading off to Dubai for the first time and then building up to a return to Russia in the summer so it's all looking good this year already!