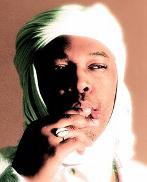 Osunlade In The House Interview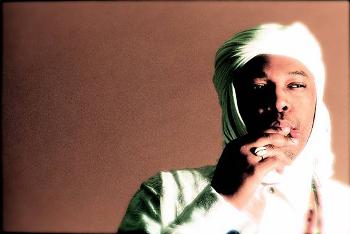 As an all-round artist who truly lives and breathes for the various works he creates, Osunlade is almost without equal. Under various guises as a producer he has crafted some of the most enduring and evocative records ever made and as a conceptual artist and photographer, he has brought his unique vision to life with a huge variety of projects.
Having drawn a line under House music production with his 'last ever House album' Pyrography last year, his latest mix project Osunlade 'In The House' represents a closing chapter in his remarkable career. Here, we speak to the Yoruba master about the changes in the music industry, the new remixes of Envision and the importance of flying the vinyl flag…
1200Dreams: Previously you have paid specific tribute to your parent's musical taste with songs like 'Momma's Groove'… how important do you think those early experiences were in shaping what you do now?
Osunlade: They were the most important experiences. I mean my musical background comes from the music I heard my parent's play. 'Momma's Groove' is specifically true to that situation, my mom had Aretha Franklin playing all the time and my dad had James Brown. Growing up in St. Louis, because it was the Midwest we were allowed to hear a lot of the music that didn't make mainstream because it was a central point. We got whatever flew through from New York or LA, music that didn't make it into popular music. Funk and soul was very prominent so it was very significant and it is my music.
1200Dreams: You haven't lived in St. Louis for a long time, what made you leave in the first place?
Osunlade: It was just after high school the year of '88 I moved to LA and my father was very supportive and decided to send me to LA when I told him that I really wanted to do this music thing. I went out there and luckily connected with people in the music business, I believe I was in the right place at the right time. I guess it was just timing for LA specifically. I knew I had to leave St. Louis it wasn't really a conducive place for me. I believe I am a bit more open, it is very black and white. I think the education of music was great, but to live there, it's a very small town, I needed to get out.
1200Dreams: Do you think you will ever move back to the states?
Osunlade: No, I don't think so, this is home forever I'll be buried here for sure.
1200Dreams: When you were a kid you used to visit record stores and it was initially the artwork that got your attention and made you interested in the music. Do you think that art is something that you'll be focusing on over the next few years?
Osunlade: I don't think I would focus mainly on art, but I think it's an important point. I believe that sight and sound go together. Even now that things are digital when people look at projects, it makes them wonder what it is. Therefore, if you take a lot of attention and care into those things it kind of draws you in to make you want to hear what this image is saying, therefore the art is very important for me.
1200Dreams: What's been the most challenging thing about running your own label?
Osunlade: The most challenging thing of running a label I think today is staying afloat. Ten years ago you made a vinyl, you sold it to the distributor, you got paid. Now there are so many different avenues and ways to get your music out there it's really hard. Luckily I do have a great company like Defected which is not a record label but a record company that promotes and does a really good job. That makes the difference.
1200Dreams: I read an interview that you did with RA a couple of years back in which you said that the music business did not really exist… what did you mean by that?
Osunlade: In my view, music is free because of the Internet. If you want it, it's there. Today's generation don't have the culture of going to a record store and taking time search through records. Everything is accessible immediately; if they found out about it, they search it and download it. So in that respect I think there is no music business. Of course, there is an industry but it's not the industry that we used to know. I think it has come to the place that what we create as artists is sharing I suppose rather than a commodity now and it becomes a promotional tool. Most artists spend their time touring or performing, the project is promotion for that whereas in the past it was the opposite. I don't know if I would say that there isn't one, maybe I meant that the industry that I grew up in doesn't exist anymore.
1200Dreams: You said your last album Pyrography was going to be your last House project. Has the subsequent success of Envision changed your of opinion of making that kind of music again?
Osunlade: No, I think my decision to not do another House album is definitely concrete. The success of Envision is actually interesting because I don't live the lifestyle of clubbing, so I don't see the impact of the songs. For me, it's more of a personal thing; I am older now and House has been a great vehicle for me. However, there is so much other music that I've created that has been pushed under the rug because of it. I just want to concentrate on other things that inspire me. I would like to challenge myself to do other things and as a 60-70 year old guy I can look back and say I didn't just have all this club music but I had this substantial music for my soul. So it's just a personal thing, although I am very happy with the success of Pyrography and Envision specifically.
The thing about House music is that it's the only genre that I know that you spend two to three years on a project and instantly its out and it's free, everyone has it and Jo Shmo has done a re-edit of it and suddenly there is like 15 million versions of your song and it's like bastardising your soul. In other genres I don't see it happening. For me it's really sad and makes me feel bad when somebody just takes what you've spent time creating and says "check it out, I did a remix of your song!" That kinda pisses me off.
1200Dreams: So with Yoruba do you think that more of the projects and artists that you will be bringing through will be non-dance music?
Osunlade: I hope it will be at least half and half. As it is now there's still a lot of House coming out of the label. However, I've just signed some folk music from the Amazon so I would like to get involved more with that. I also have to be conscious that with my label and Defected, it has to be something that I can promote. Maybe we'll create a new genre, who knows.
1200Dreams: In regards to the new compilation, you don't do mix albums very often so what made you decide to do this one?
Osunlade: Well we decided and talked about this last year so it has been a long conversation. I think it was kind of the right time – especially after Pyrography – and for me it's kind of like a send-off for House music. I am pretty much hanging up my headphones, so this was an important project for me, closing a chapter. I think it has been four or five years since my last one, this compilation is quite special for me.
1200Dreams: What can people expect from the mix, what have you done with it?
Osunlade: With this mix I have tried to create – just like most mixes – a journey from deep to techy and with some exclusive remixes and some new releases from the label. I have also included sounds that people don't usually associate with deep music like techier sounds. The first CD is a bit more of a getting ready for the club in your house, office or in your car. The second CD is more dance and club orientated and a little faster as well. Mostly for me it's about creating a musical journey. I believe my style of DJing is different because I have not heard anyone that plays like me so the selection is very specific to my sound and what I like.
1200Dreams: Did you enjoy putting it together?
Osunlade: Yes a lot, it was actually quite challenging because I had so many songs I wanted to showcase I didn't manage to include everything I wanted but it was quite nice to kind of formulate what could work. I also did this mix about four times so it was a good one, it put me to the test.
1200Dreams: You've got the new mixes of Envision coming out. How involved where you with the selection process of the guys and the remixes?
Osunlade: I wasn't that involved outside of kind of hooking up with Argy as we did a swap of remixes. I like his style of Chicago House music. So outside of Argy I let Simon Dunmore A&R the project because the remixes are geared towards the Defected demographich. Envision was so popular in Ibiza so we wanted to do something kind of a new wave of Envision bringing it over to the new year. I believe that they are good mixes, I like the Tuccillo mix as well.
1200Dreams: Is it a difficult thing to release control over a project?
Osunlade: It is the most difficult thing for me to let control go, even if it is friends of mine. However, sometimes you get amazing remixes, for instance I actually prefer the Jimpster remix of Momma's Groove to the original. So very rarely you have that happen, and sometimes you have these remixes that are less interesting, it's a tossup but I guess it's part of it. I guess that one of the things is that moving over from House music is to not have any remixes of my music. Hopefully it won't be the same.
1200Dreams: You mentioned previously that the amount of free music that is available is immense, obviously there are so many podcasts and there is much more that people can get for free. What do you try to make it more of, an attractive thing for someone to go and buy it rather than just get a podcast? What do you try do?
Osunlade: I put my face on it (laughs). No, joking, but again its all about the journey the style of DJing and the selection is really specific to my sound. I have music mixes on Soundcloud that are for free but with this mix I put so much thought into it and it's very geared towards me but with Defected in mind. When I say that I mean to bring Osunlade in with a Defected project together it's like merging a new thing. People don't really associate me outside from the releases on my label they don't associate me with the Defected sound, so I wanted to create a bridge for the two different demographics bringing them together. Most importantly for me it's always about the journey.
Osunlade In The House is out 16th April