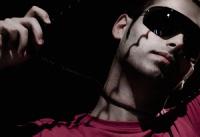 INTERVIEW: David Jones Ready To Take Over Miami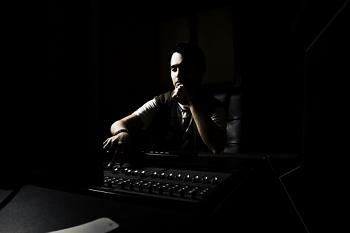 Despite having a name that suggest he hails from beyond the Welsh borders, David Jones is in fact Italian; part of a new wave of talent that includes names like Stefano Noferini and Alex Kenji that are quite simply taking the House world by storm.
DJ, label boss and producer behind some of the biggest selling club records of the last few years, David Jones has established himself as one the major players in the game of upfront house music. 2009 was undoubtedly David's breakthrough year as a producer, with his interpretations of Michael Jackson's 'Thriller' and Eminem's 'Without Me' topping the Beatport charts and going on to be the biggest selling tracks of the year on the download site.
More recently, he launched his first official music video for new track 'Emotions', produced alongside Alex Kenji and featuring the vocals of Aqua Diva. Released in early 2012, in just 7 days it reached more than 250,000 views on the Kontor/Spinnin YouTube channel with interest in already growing internationally among remix artists. Arguably one of the most popular producers of last year, David's sound is indicative of one of the biggest movements in house music.
Now, David has stepped up to mix one of the most iconic compilations of the year from one of the world's most established House labels. Embarking on a new musical path in 2012, Azuli's focus will be on championing the tougher end of the Tech-House spectrum, as well as the main room progressive sound that has become so prevalent in the last year or so.
Azuli Miami '12 brings together the cream of upfront club cuts with a scattering of compilation exclusives. Azuli is a veteran label of the Miami scene, and combined with the explosive talent of an artist at the peak of his creativity and popularity, have poured more than a decade's worth of experience of crafting on-point and relevant Miami mixes into this release.
With two mixes and 30 tracks, it's impossible to pick out all of the many highlights, but tracks worthy of mentione include David's brand new remix of Kris Menace 'Discopolis', Robbie Rivera & David Jones 'Dopeness' (Club House Mix) and Oza & Veto Kawaii 'Pink', all of which are 100% new and exclusive to this compilation.
We managed to catch up with David and have an indepth interview as he prepares to get the word out on his new album, and all without a Dutch accent!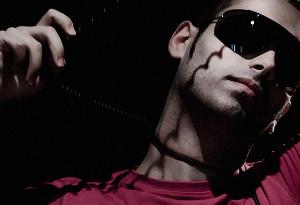 1200Dreams: You've turned in two tasty but very different sounding mixes for Azuli Miami '12. We can take it that's how you see Miami musically, but how else do you see the WMC and it's relevance in the Global House scene?
David Jones: Miami is one of the most important events of the year where labels, clubs and artists all gather together in one place. At the event, you can get a feel for the scene all across the globe, and in just one week, experience sets by all of the best DJs! It's an important time of year, as mixing with others from the community really helps to update your sound, your set and your mindset.
Meeting new people and old friends is always exciting but, more importantly, sharing with other cultures within the industry is essential to keeping your career at the cutting edge. There are two different CD's because the house scene is really evolving. More progressive stuff, like Axwell, Bingo Players and Robbie Rivera is extremely popular right now, but more classic sounds like Trecem, Alex Kenji and Kings of Tomorrow are also something people really want to hear. The main idea is to get fresh house music that easy and groovy, just like my sets.
1200Dreams: You will be playing at Robbie Rivera's Juicy Music party and you work closely with Robbie on various levels. He is a solid and popular house music artist who doesn't have too much 'hype' attached to him but is a very successful and prolific artist. Would you like your career to follow a similar route?
David Jones: Robbie is a great person. I love his personality and his style. He reached a really high position lately with awesome tracks such as Bang. I grew up with his music so it's an amazing experience to play with him at the same party with Bob Sinclair, Roger Sanchez, Tommy Trash and other big artists of the house scene.
I would love to have a long career and create a following around the world, just like he did. I will put my energy into creating a career in which I spread my passion everywhere. For me, music is an emotion and I will be satisfied by my career as long as I have emotions, passion and motivating force, regardless of the success that I have.
1200Dreams: David Jones is the birth name of David Bowie, who had a penchant for dressing up and wearing make-up. Have you ever thought about a particular look, style or gimmick? It's worked for that guy with the mousehead!
David Jones: I think is important to have a style, but at the moment I prefer to put all my energy into the music. As far as the name I chose is concerned; David Bowie wanted to be sure that nobody would confuse him with Davy Jones from the Monkees. I chose my name for the opposite reason of David Bowie's choice. I don't need a name so "special" that nobody else has it. I want to be seen as one of the many; a normal guy.
I want to be humble and remember that years ago, nobody knew me. I think it's what you do that's important and not the name that you have. I prefer to think of myself as a normal D.J. and I'm a normal person too. So I don't set myself apart with style or a crazy name, but I am working more on the accessories side; by playing with ideas such as "I LOVE D.J." (and who doesn't?) by making bracelets with this printed on them, with my stage name.
1200Dreams: On the theme of names, if your hometown is Milan, I think it's safe to say David Jones is your 'stage name'? It's quite funny you taking a British name, with UK DJ/Producers adopting more European sounding monikers like Juan Kidd and Felix Baumgartner. What made you go choose what you did?
David Jones: It's all about the experiences I've had. I was very young when I started my career as a DJ and producer. I got some experience in the music business from playing at weddings and more when I ended up making several hits of different kinds of music that became popular around the world. So, when I decided to start my career as an independent producer for my own label and for foreign labels, I found myself allowing my experience to dictate some of my decisions. The name is one of them.
David Jones is simple and easy to remember. It sounds like a name you've already heard somewhere. It's also useful for me when getting to get my passes to events. A normal name like this makes me look like a normal guy who is a DJ, rather than having a peculiar name that defines the person as being a DJ. Also, when people refer to me by this name, it helps to remind me every day to appreciate life and this career that I've made from doing something I love, and to remember all sacrifices I have made to get this far. Another idea was to use an easy name for marketing as well as slogans such as "I LOVE D.J.", which are really friendly and loved by people; this one in particular.
1200Dreams: You tackle Kris Menaces classic 'Discopolis' which appears exclusively on your Azuli mix. Kris has a very distinctive style that seems to transcend any trends. What drew you to remixing the track and do you prefer to have a definitive sound yourself or feel you need to constantly evolve?
David Jones: I prefer to evolve. You can't be the same forever and the music is an expression of yourself. Music is art, expression, and communication. I've got my style to communicate but it's like speaking: you can't use the same intonation, face expression and words for totally different situations. The sounds you use are like musical outfits.
Every experience, collaboration and party I do gives me something new to express with music, just like something new to wear! When someone asks me to do a remix like Kris did in this case, the first thing I think about is what it needs but that it does not already have. Then I think of which style of sound could be best applied to the original. Discopolis was a success that needed only to be updated with a fresh sound. I used his original sound and mixed in something more "electro" and current. The arrangement is a typical David Jones Remix.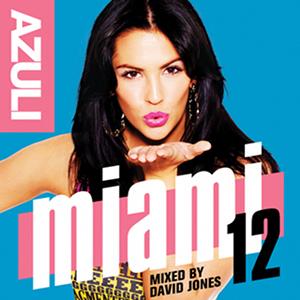 1200Dreams: 'Heya' a track you've done that's signed to Azuli also features on the album. It's one booty shaking tune that comes with an infectious whistle hook. It probably wasn't you playing the whistle but what instruments do you play?
David Jones: At university my teacher told me that everything starts with an intuition, an idea and a melody. So the first instrument I play is the mouth; by singing or whistling. Then, when I get the right melody or idea I play it with the piano or the synthesizer. In my studio I've got a Yamaha Clavinova and a little midi keyboard. They were the first instruments that I used when I was a kid. I'm more a composer than a performer anyway.
1200Dreams: You hit the heady heights of the top of the Beatport chart a few years ago with a reworking of Michael Jackson's 'Thriller'. Hope you don't mind me asking, but what made you rework that over the rest of his back catalogue? And be honest, were you scared of his Thriller video when you first watched it? I was.
David Jones: Yes, scared and impressed! When I was young Michael Jackson was at the top of his career, I've got all of his shows on VHS! I don't know anyone that took care of all of the production phases; sounds, mixing, mastering, video, composing and incredible performance like Michal Jackson did. I love his career as dancer, singer and producer. I saw some interviews with him and what he did in the studio was nothing short of incredible.
Thriller was the first No.1 on Beatport and in the club scene I produced and it stayed at No.1 for months and months (Thriller is at the moment the most sold track ever in the House genre on Beatport and No. 2 of ALL genres combined; just after Deadmau5 "Community Funk"). BBC1 also supported it in their selection for Mixmag. That was Incredible!
It was a winner because it nailed several elements that, soon after, other big artists began to use in their tracks. I decided to mix Thriller because it was the title track on the best-selling Album ever produced. Then I thought that changing some elements and sounds in it would make it into a banger, and it was, it is! During my sets I also play 2-3 other bootlegs from Michael and I also did
"Ma Ma Se" that was a best seller house track on Beatport 2010.
1200Dreams: We've had the Dutch takeover, the Swedes obviously have something in the water and keep churning out megastars but Italy is doing it's thing, quietly and confidently and sneaking up alongside the Swedes and the Dutch. You have the history and you also have an amazing array of talent with yourself, the Hotfingers gang along with another Azuli artist and feature on the album, Stefano Noferini. How do you see the Italian scene and it's dominance in the download charts?
David Jones: At the moment, Italian Radio stations and clubs are choosing to pay money for the likes of one person from Big Brother as a guest, instead of 5 really good international DJs. They prefer using the radio to push talk shows than promoting music. So it's hard to create something new that will get traction with the Italian people. Only 1-2 radio stations are supporting club music here.
I've been guest on 105 Radio show several time, but always late at night, because that's the only time we get for dance music. For this reason I know that all the DJs prefer to refuse gigs here in Italy, because they will arrive in a place where having a good DJ is something that is not necessary for a good party.
I've been producing music for 10 years and I know that Italian guys have always had a great respect for their music, melodies and arrangement. I think we have to split our culture in 2 parts. We have a more melodic scene, that makes Italy one of the best countries for easy and commercial stuff, and on the other side we have a club culture of Tech House and Underground music.
In a period in which all the biggest artists are using more of a "trance" sound it's easier to emerge. I think that Italians you mentioned have respect and support of the biggest labels in the world.
I think that using a particular sound that mixes electro into tech house, funky into progressive, you will have a banger, because you get a fresh sound that all the djs will love, and that's also something that radio stations and TV will love. My last Video (Emotions) reached 300k views on YouTube in 10 days and it mixes several elements in one fresh sound.
1200Dreams: Your Facebook page has a (hopefully) tongue in cheek question as to who is going to be the next big dance artist? You've listed Paris Hilton, alongside Leo Messi and Leonardo DiCaprio. What do you make of the whole Paris Hilton thing? Do you feel it weakens House music? Do you think 'each to their own' perhaps?
David Jones: Really funny! Of course it was a joke, because it seems that everyone can talk about music. I respect all kinds of art, so I will also respect her album. I don't accept what she wrote about House Music and the Steve Angello situation however. I think that when you are a beginner you have to have respect.
Even If you are the biggest artist in the world you still have to respect the musical expression of other artists. Does she think that just because she has money, she doesn't have to have respect for Steve or Axwell or other artists? I think there is no respect if she thinks that because she has money and popularity, she can say and do whatever she wants.
She said: "I have a huge passion for house music. It always has been my passion. I just haven't been able to focus on it, because I have been doing reality TV for so long now". But she already produced 'Stars are Blind', and it was reggae. So it looks more like "I'm famous and spoiled, if I can be a US President if I want."
So, if tomorrow Leo Messi were to say something similar and maybe someone produces a track for him, will he will be next House Star? I'm against big brother concept, as I said in the previous question about Italy. It all starts with good music. That's all. With nothing against Paris and who is producing her album. I know business is business as House Music is House Music. If she comes out with a great album, I will be the first to clap my hands.
1200Dreams: This year has seen quite a lot of high profile discussion of Net Piracy with SOPA/PIPA and the much celebrated demise of MegaUpload and I'm sure there is more to come. What is your take on it all?
David Jones: It's hard to figure out a solution. My management is paying two different companies to delete Illegal downloads from this kind of servers. But there are new servers and new services everyday, then there's Torrents and private Forums. Maybe streaming and subscriptions like paying 10 euros every month and download 40 titles would be the future. Maybe a good thing would be to add something in the download pack, like Mp3 + Cover Art and a PDF (like the CD booklet) with some info, photos, so that people are pushed to buy legally and not download illegally.
1200Dreams: You recently said on Twitter that you "Love the new Azuli sound", how would you describe that sound and what are your fav Azuli cuts from it's awe inspiring back catalogue?
David Jones: Azuli and Ministry Of Sound were my favourite brands. Really fresh music. Always something new, amazing vocals and up to date beats. We are aiming to move the label away from the 'traditional' Azuli sound because we feel the label needs to evolve. Of course it's still very much about House but we want it to have a tougher/techier edge.
About the Back Catalogue, it's impossible to pick one track or even period. The brand's been so huge with a very fresh sound by Bini & Martini, Mylo, Axwell, Ralph Falcon, Robbie Rivera, House of Glass, Eclipse.
1200Dreams: You run your own label in Starlight, before setting it up did you look at a label like Azuli and aspire to be like that? And aside from labels influences, who else inspires you, both musically and in life in general?
David Jones: I started running Starlight after being a billboard producer. I learned about making deals, managing, marketing and producing from seeing some best sellers from 2005 to 2007, in many different style of music emerge. Then I studied STCM (Sciences and Technologies of Musical Communication) in Milan, that's all about music; from psychological music analysis to author's rights.
During the first period of the new millennium I was set to be part of Motivo's staff, with Luca Moretti and Fabio Seveso. But this never started. They produced and exported the European hits like "Michael Gray – The Weekend", "Spankox – To The Club", "Milky – Just The Way You Are" and then Plummet, Magnolia, Danzel, Tom Novy, Rhytm Gangstae. The list goes on. Just like every young producer, my career started without money and without getting royalties for my music. Some of my tracks were also lost in the offices of some labels!
So I decided to take care of what I loved. When I started my own label I decided to spend my time producing what I liked, just as Motivo's staff did, and then focus my energy on the David Jones project. After 2 years of Starlight and many No.1's on Beatport , Luca Moretti opened +39 management and I'm working with him and Barbara Tanzini on Starlight, Pink Rabbit, Neurotraxx, Bootylicious and I Hate U. I'm inspired to be the best person I can be, in every situation, and therefore, in life.