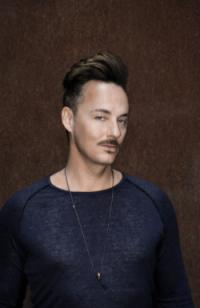 INTERVIEW: JEAN CLAUDE ADES READY TO ROCK SUMMER FROM IBIZA TO BEYOND
Interview by
Toni Tambourine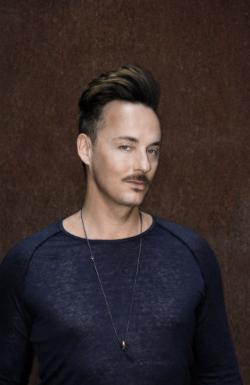 Jean Claude Ades truly brings the European flair to his residency this summer in Ibiza. Half French, half German and raised in Italy, he knows how to transcend international dance floors. With his own show on Ibiza's well respected Global Radio station, his own label Swings Records and a whole set of new releases including his EastWest EP in collaboration with Rony Seikaly, he is making tidal waves in theinternational Dance music scene.
We caught up with him to chat about his amazing residency at Lio in Ibiza Old Town, his up and coming releases and his ability to play tracks that ensurepeople take their shirts off!
First of all can you give me some of your credentials? What has been your biggest release to date, who have you remixed and which parties and clubs do you play at?
Some of my biggest tracks are 'I Begin To Wonder' ft. Danni Minogue, I've also remixed Deadmau5 'Not Exactly', Pussycat Dolls 'Don't Cha' and Whirlpool Productions 'From Disco To Disco'. I've played at the likes of Amnesia, Blue Marlin, Pacha Ibiza, W Hotel Barcelona, W Miami, Blue Marlin Dubai, Cocoon, FM, Pacha Sao Paulo and Provocateur to name a few… And of course my regular weekly event 'Be Crazy' at Lio in Ibiza every Friday!
What's new for you in Ibiza this year?
Well obviously my new night and residency at Lio and the new location of Pacha, other than that the White Isle is as amazing as ever!
Tell me about your new residency? Where is it and why should we come?
It's right next to the harbour and has the best view in Ibiza Old Town, it's so beautiful. Every night at Lio will be unforgettable, with high quality deephouse, beautiful people and amazing weather in a fantastic venue. It's set to be a series of really special nights.
What is the philosophy behind your 'Be Crazy' nights?
I was going for a Studio 54 atmosphere. It's an evening when you can decide your own fate, choose the ending to your 'Once Upon A Time' and create your own surreal fantasy. It's a new ethos of partying, emotional, in touch and doing what you want to do. 'Be Crazy' gives clubbers the freedom to be who they want to be!
Explain the flavour of the DJ sets that you play at Lio?
Deep and sexy! Building up to a climatic night!
I hear that Rony Seikaly and Vanjee mirror your sound and style of djing perfectly, is this the case?
Exactly! Which is why they are playing with me! Of course, every one of us has his own individual style but we complement each other perfectly, Rony is a bit more a deep andsophisticated in his musical style, with Vanjee being more uplifting and I'd say I was bang in the middle!
What are the big tunes for you this year, the tune that are getting the best reaction?
Ornette 'Crazy' (Noze Remix) out on Get Physical and Kellerking – 'Backflash'.
Tell me about your Global Radio show in Ibiza, what does this allow you to do and when can we listen to it?
It's every Friday morning from 2-3am and gives me the freedom to play whatever Iwant and introduce my latest productions! Of course, it's also great for me to showcase some of the excellent exclusive promos I get sent by some of my favourite labels. If you miss any of my shows you can catch up on them every Monday on Mixcloud.
Do you think that your production sound has matured and become more refined over the last 2 years? How is it different now from when you first started?
My style has definitely adapted and changed over the years but I've always got that signature sound. For me producing is always a totally natural process and it's clear that in the last few years as I've grown older my sound has matured. I still love to use nice melodies and vocals and I'm always in search of new ways to produce things and create different sounds.
Are you playing anywhere else on the island? Any after parties/day parties?
There will be a Be Crazy after party in a new venue that we're currently sorting out and planning, there are a lot of nights coming up for me, I've just played at Blue Marlin, I have also played at Pineta on Formentera with Boy George! Keep checking my facebook for other things coming up! There's going to be loads!
Apart from your own nights where should we visit and what clubs and DJs are really hot for you in Ibiza right now?
Ushuaia for Luciano on a Thursday and also Sundays at Pacha! Kehakuma at Space, Blue Marlin every Sunday, and of course the timeless Ibiza destination DC10 on aMonday! You can't miss it! DJ's I'll be enjoying are Luciano, Jamie Jones, Seth Troxler and the amazing Art Department.
Tell me about the new releases you have coming up on your label Swings Records?
On June 20th, the 'East West EP' that I produced with Rony will be released. We worked on the release on our home soil bringing influenced for our respective scenes. Rony with his Miami influences and me with my Munich and Ibiza sounds, we're bringing the continents together!
There are three tracks on this EP, first up we have 'Oh Yeah!' which is a beautifully crafted deep house track packed full of retro synth sounds and big warm bass lines. There are instrumental sounds which are smooth but pack a real energetic punch. Next 'Perfect Match' which is another sophisticated deep house instrumental with 80s sounding synths, rolling backbeat, emotive breakdowns and infectious melodies.
Lastly 'Mood That I Love' is saying what the title points to with its unique underground feel. This one is bouncy and retro sounding with a beautiful female vocal, a slice of perfection in any house set.
On the 23rd of July the single I've produced with Vanjee 'Mend' featuring Elisane will be released including a great Kellerkind Remix. The plan is to release a single every month during the summer! I'm also working on my new artist album which is scheduled for October! Also there will be a mix compilation 'Be Crazy' at the end of the season with all the hot tunes that I will have played throughout summer to keep everyone warm during the winter!
Preview New Album:
Listen to Jean Claude Ades Ibiza Global Radio Show: