INTERVIEW: MUSICALLY CONNECTED WITH MONDAY MICHIRU
Written by Tania Fuentez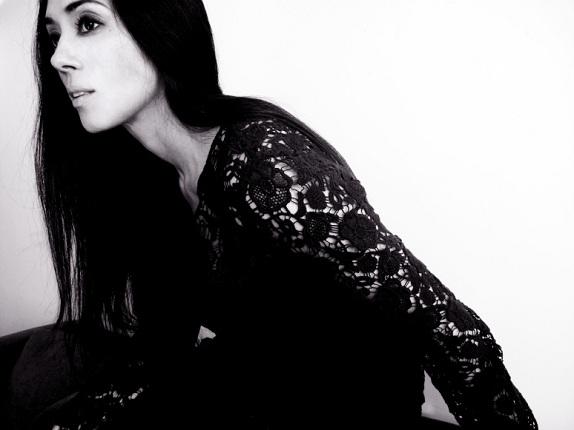 Captivating, authentic, soulful. Monday Michiru's voice fills you with emotion as she seamlessly blurs genres performing around the world. Dedication to the creative process and musicianship reflect years of experience and professional growth in a highly competitive, demanding industry. Yet, this versatile producer who found her calling in the acid jazz movement of the 1990s exudes a timeless sense of style, ranging from her early days in Japanese film to a recent modeling opportunity with Indonesian makeup company, PAC. House music aficionados also may recognize her breakout vocals on Mondo Grosso's Star Suite remix by Blaze (2001).
"Everything I've been exposed to and which has touched me in some way has become a part of what I now express," says Michiru, the daughter of renowned jazz artists Toshiko Akiyoshi and the late alto saxophonist Charlie Mariano. "And with music as my canvas, I try to express lyrically what I feel I want to express at that time through words," she says in February's exclusive interview with Tania Fuentez. Be sure to check out Michiru's all-acoustic excursion, Soulception, released on Adventure Music last year and Adventure Music's 10 year anniversary three-CD compilation, available now.
1200Dreams: You're such a versatile, well-rounded performer as a musician, composer, singer/songwriter, actress and DJ. Did I miss anything or is there still more on your "to-do" list? Where do you find time for family and friends?
MM: My "to-do" list is long, every day!! Since marrying and having a child, my foremost priority is to maintain a balance in the household for my family — doing the housework, cooking nutritious meals to keep everyone healthy (this is my one pride — I love to cook and bake), taking care of the family finances, and as my son gets older, helping to round off his education and exposure to various things outside the U.S. school offerings (yes, that includes my being a soccer mom, as well as a piano mom, Taekwondo mom, and general keeper of his schedule and full-time chaperone).
On a creative front, the singer-songwriting aspect is important to me, to be able to continually evolve as a writer. In the last 10+ years, I've been doing primarily all the production work completely by myself, and this has actually helped my songwriting, but I still enjoy working with other producers/sound makers. I don't DJ nor act anymore — the acting I stopped in 1992, and the DJing I stopped in 1999. But recently I got signed to a two-year contract with an Indonesian makeup brand called PAC, so I guess you can say I'm doing some modeling work as well (at such a mature age! LOL!!).
As for time with friends and family, as I said, my immediate family is my priority and I like to try and be there for them over my music; my parents are musicians as well, and I have some sad memories of my mother choosing career over bonding time with me which took me many years to come to a point of understanding, but I feel has compromised our ability to be close, and I don't want to do that to my own child. We live quite far from the city, and most of the people who we live by are working-class families, hardly any artists, so I don't really socialize that much save for a few people, and with everyone's busy schedules, it's not that often that we get together. So in a way, you can say I'm a bit of an introvert.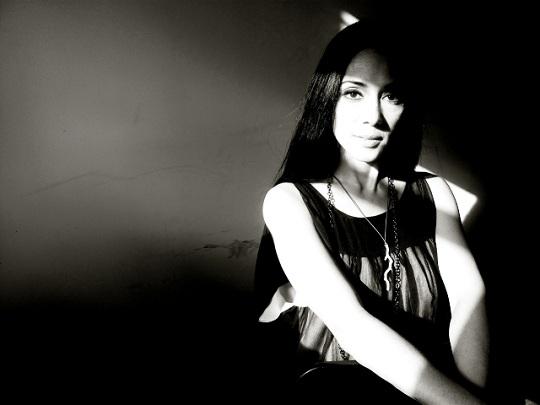 'SOULCEPTION IS NO EXCEPTION'
1200Dreams: Speaking of family, last year you released the Soulception CD/LP with your husband, jazz trumpeter Alex Sipiagin. How was the experience working together on this project? What did you learn about each other during the process? Favorite track on the album?
MM: My husband is an amazing trumpet player and musician, and has been working with me since we got married, doing a lot of my horn arrangements and even wrote a song which he produced for me back in 2000 (off the 4 Seasons album). Soulception is no exception, in that he is involved in doing some horn arrangements on a tune, and played a few solos. I have great respect for his abilities and talent, always amazed by his lines and harmonic knowledge, and love his solo work, but it's important for me to keep my music an expression of myself, and borrow his talent much in the same way I borrow the talents of other musicians or arrangers, and keep the music I'm producing mine.
1200Dreams: Your music isn't easily categorized yet has such universal appeal, crossing many genres. How do you best describe your style? Originally born in Japan, how often do you return? Is your sound well-received there?
MM: Thank you. If I had to describe my musical style, I would say that it is a hybrid of soul, pop, jazz, funk, Brazilian, underground dance, etc. It has a lot of inflections of music I have been inspired by over the years. If you are what you eat, I can even go as far as to say you are what you hear. Everything I've been exposed to and which has touched me in some way has become a part of what I now express. And with music as my canvas, I try to express lyrically what I feel I want to express at that time through words. I have been off and on living in Japan: first year since birth, 3-7 in a small town (Beppu, Kyushu), then moved there for 13 years in my adulthood before marrying and moving back to the U.S. Since moving back to the U.S., I probably go back about 2-4 times a year, depending on work.
My musical influence is largely in part due to a scene that evolved from Tokyo back when I lived there, which started in the late 80s-early 90s. Until then I couldn't quite put my finger on what I wanted to express musically, always looking to other people's music as reference but knowing that's not 100 percent what I wanted to do. I loved U.K. underground, N.Y. House and Hip Hop, Detroit and Chicago House, jazz, classical, world music, reggae, Afro-Cuban, rock, 70s fusion … and when I started hearing the acid jazz scene coming out of the U.K. with its mishmash of earth soul and jazzy inflections, and hearing N.Y. Hip Hop infusing jazz lines and samples, I thought, "This is close to what I want to explore!" I'd been looking for a way to fuse together various styles and genres, and these scenes were great examples of how it could be done. So, because I became part of a larger collective of artists and DJs who were also searching for and found solace in the idea that no sound was taboo, that no mixture was off-limits, my stuff is well-received in Japan; it's coming from a certain knowledge of the scene that transpired out of the club and DJ culture that is still prevalent in Japan.
On the same front, I find it's harder to be accepted in the U.S. as people are more polarized in terms of genres and scenes, and many frown on what they might conceive as bastardizing certain genres that they feel should be kept pure (in other words, people are less accepting and forgiving of experimentations). I've even been accused of not having integrity musically, which I feel is far from the truth, and one music executive even said that I come off too humble and weak. I'm just not about self-promotion in such an obvious way.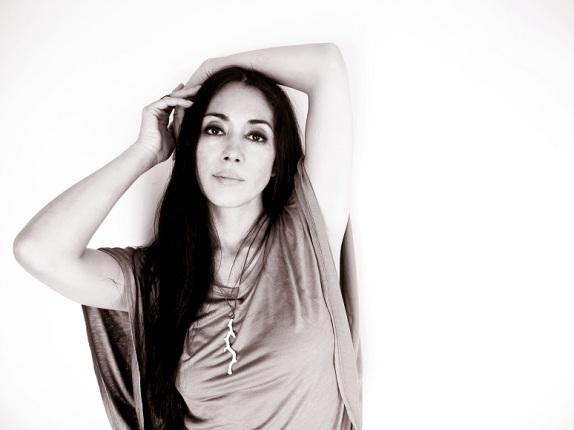 1200Dreams: If you could collaborate with any mentors of choice, who would that be and why? Who do you listen to when you need to unwind or find inspiration?
MM: I'm always interested to work with people who have a different musical perspective but are not too far from what I'm about. For example, I've always been a fan of Ursula Rucker and Meshell Ndegeocello, two artists I would love to one day work with. I also recently heard and am, for the first time in a long time, excited with the talent of Taylor McFerrin. Boy, he came out of left field to me! Just fantastic! Love his vision, use of space, musical knowledge, that talent, pretty amazing.
1200Dreams: Such a unique first name … why Monday?
MM: My mother named me. Monday, because I was born on Monday, and my middle name is Michiru, which means the waxing of the moon in Japanese — my mother wanted me to have a Japanese name in there somewhere in honor of my Japanese heritage.
Recommended:
Monday Michiru: http://www.mondaymichiru.com/
2013 Long Island Winterfest: http://www.liwinterfest.com/liwinterfest/?src=liwinterfest.com
Monday Michiru performs Feb. 16 at "Jazz on the Vine" series for Long Island Winterfest at Macari Vineyards, located on the North Fork of Long Island in Mattituck, N.Y.
NOTE: All photos courtesy of Takashi Matsuzaki.
Tania Fuentez is a New York-based professional journalist specializing in fine art photography, creative writing and visual arts, providing an outlet for all forms of independent, underground art. You can contact her at: [email protected]
PORTFOLIOS:
http://www.taniafuentezmedia.com