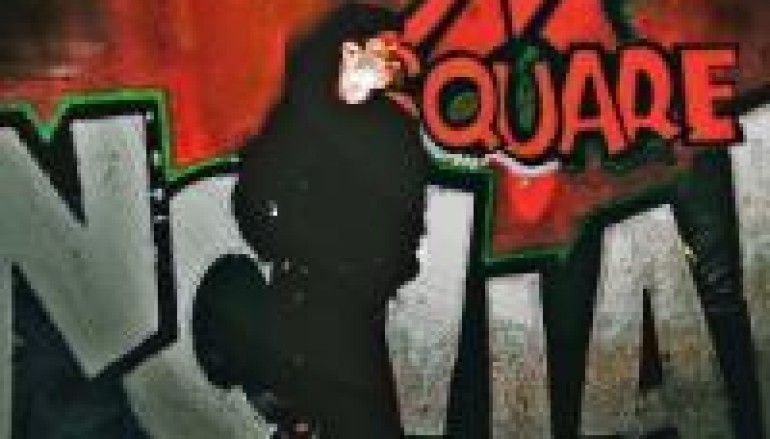 INTERVIEW: Chicago Producer Ricardo Miranda Takes 'Noble' Stand on House Music
Witten By Tania Fuentez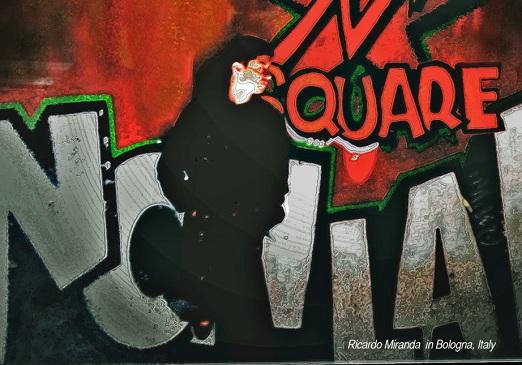 Need a primer on what House music is really all about? Then, you need to pay close attention to what producer Ricardo Miranda has to say on the subject. He gets deep, real deep … just like his music. "I'm most definitely a child of the Chicago House culture and it's much more than just a genre on music. It was who we were, how we dressed, and how we danced," Miranda tells Tania Fuentez in this month's exclusive interview. "We were just kids and we changed the world … How do I define my sound? Motown cars and winter coats. Gritty, imperfect and sometimes dangerous underground culture."
1200Dreams: What's going on at Noble Square Recordings these days? What's the back story, future plans and one thing that sets your studio productions apart from the rest?
RM: Vinyl. The plan has always been to release wax no matter what and I have never been more happy than I am now. The time and investment are greater but it's worth it to have something real. A record label should have a record with an actual label on it. We just released a monster future classic from Glenn Underground called, Techno Soul, and I'm looking to get Boo Williams and a few international producers on the label next.
I basically started putting things together over 10 years ago because I would cringe at the thought of sending out demos to various A&R's/gatekeepers to seek affirmation of an art form that has always been a part of my being. Sometimes, I would read reviews and promotions on all the new hot music out there expecting the track to walk on water and it would usually just be a floater and I would think there was no way I could be accepted because there didn't seem to be a place for my traditional sound. Noble Square is actually a small section of housing in Chicago that I was raised in the early part of my life. It is where my family relocated to after getting pushed out of Lincoln Park which was the original Puerto Rican 'hood.
1200Dreams: Your collaborations with Glenn Underground is symbolic of Chicago House at its finest. How and when did you two connect?
RM: That dude is a genius. We have a super strong connection and I believe we would've met somewhere down the line one way or the other. I was introduced to GU through DJ FLX when I needed a second opinion on my classic, Termino Mi Amor, in '05. That meeting turned into countless overnight studio sessions on Chicago's South Side where I picked up so much knowledge regarding engineering, mixing and additional production skills. In that time, I was also able to contribute to some great releases. My older brother actually knew Glenn years before me which actually tripped me out. Earlier this year, I started running his label, Strictly Jaz Unit Muzic, which is a great honor.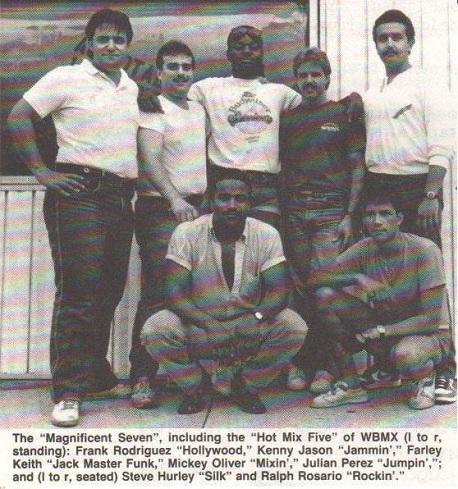 1200Dreams: Speaking of Chicago, let's talk about that unique experience growing up and how it shaped your approach to music production. How do you define the sound?
RM: I'm most definitely a child of the Chicago House culture and it's much more than just a genre on music. It was who we were, how we dressed, and how we danced. People could tell that you were 'House' by the way you dressed. We were just kids and we changed the world. Before I started to go kick it, I sat in front of a big silver boom box taping the hot mixes every Friday and Saturday night. When I was lucky to be sick from school I would tape the lunchtime mixes on WBMX. They also had an AM station that sometimes came in better on my radio. Even before WBMX, I used to listen to the local college station with Julian 'Jumpin' Perez where he would play Italian imports and high energy. This is the foundation for my musical expression. How do I define my sound? Motown cars and winter coats. Gritty, imperfect, and sometimes dangerous underground culture.
1200Dreams: Impression of current House music scene, DJ culture and the survival of independent artists in the field. How have things gotten better or worse?
RM: This question is usually asked to the older House generation but this is youth-based music and everybody is getting old including me. The promos I get every week from young overseas producers really inspires me to try and get better. Overall, no matter what is happening in the scene I'm still gonna keep moving. I'm sure fans of Chubby Checker and Elvis are disappointed about the Rock music scene, also. Next!
1200Dreams: Who and what are your greatest music influencers? Key elements necessary to create deep, soulful House tracks that stand the test of time.
RM: That would go back to the previous question about being in this city and its players. There's a record I made recently called, Thank You Chicago, that gives all the names of the guys that really made an impression on me early on in high school. The names include Larry Heard, Robert Owens, Adonis, Jamie Principle and others.
Well, if it's House music then it should already be deep and soulful without calling it deep and soulful. The genre name they should be really using is Shallow House to identify the tacky stuff. You really never know if your music will stand the test of time but I would have to say to lay it all out there – get personal.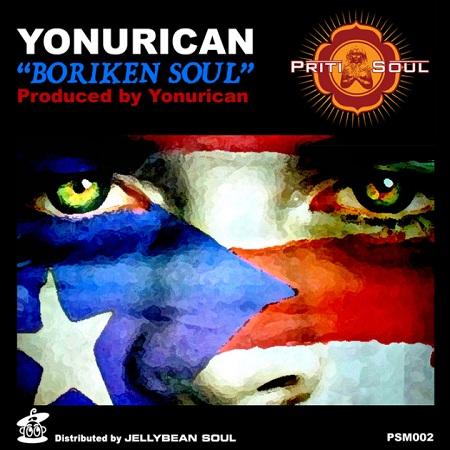 1200Dreams: Please share a few behind-the-scene moments on making the Chicago House Music Session EP with K Joy and two of my favorites, 77 Monte Carlo and Boriken Soul.
RM: The girl is dope and we sat down in the bedroom/studio talking about what made House music special. I told her some of my best memories and she got down and dirty on 77 Monte Carlo and Night Rid'n in one or two takes. I'm looking forward to working with K again very soon. She deserves to be on more records. Boriken Soul came from my Yonurican project to showcase the true essence of Latin rhythms and the fusion that occurs because of our experience in the motherland – Chicago via Puerto Rico.
Recommended:
Noble Square Recordings: http://noblesquare.com/
Ricardo Miranda/Noble Square on Soundcloud: https://soundcloud.com/noblesquare
Ricardo Miranda presents Latin Soul Brothas – The Smooth Beatdown EP: http://hipodrome.net/2012/09/28/ricardo-miranda-presents-latin-soul-brothas-the-smooth-beatdown-ep-nero021t/
Ricardo Miranda Chi City Boogie: http://www.crosstalkintl.com/node/39362
Singles coming on Bosconi, Snuff Trax & Troubled Kids Records
Remixes on Old & Young Records, Frole Records
Co-Production project on Noble Square, Eargasmic, Machine Dreams & Episodes Records
Tania Fuentez is a New York-based professional journalist specializing in fine art photography, creative writing and visual arts, providing an outlet for all forms of independent, underground art. You can contact her at: [email protected].
PORTFOLIOS:
http://www.taniafuentezmedia.com