INTERVIEW: Q&A WITH NIGHTLIFE PHOTOGRAPHER MARCO OVANDO
Written By Tania Fuentez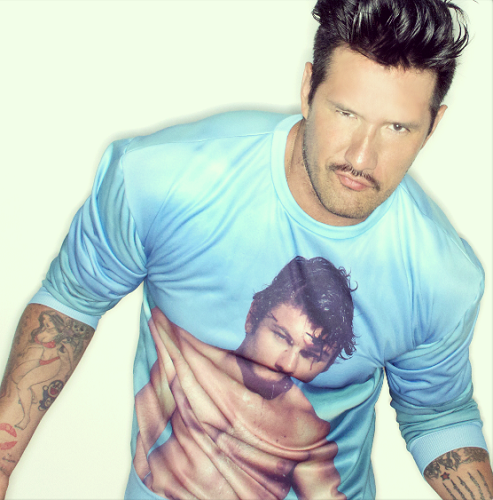 Need a midweek pick-me-up? Grab a copy of this month's Paper magazine and go directly to Marco Ovando's Dressed to Impress for a voyeuristic indulgence. With Gotham's underground as his muse, Ovando is all work, but definitely makes time to play amid NYC's new generation of Club Kids.
An innovative photographer, the Guatemala native's impressive body of work ranges from high fashion and music videos to celebrity portraiture and nightlife culture _ including the likes of RuPaul's Drag Race girls, the iconic Amanda Lepore and Susanne Bartsch's glam band of merrymakers.
Ovando boldly goes where few can get in _ catching a glimpse of the most captivating and beguiling. He reflects on the outrageousness of it in the following interview with Tania Fuentez Media. And, you don't want to miss goings-on behind the scene at his photo shoot for Paper's October issue. Nod to the editors there for staying on the "front lines of cultural chaos" since the 80s.
TFM: You've worked (and played) with some of the most fascinating, provocative subjects in the world. How do you gain their trust and where do you come up with ideas for those often intimate, yet somehow fun and campy photo and video shoots?
MO: For some reason I always get their trust easily, it's always been this way. Now, these days, it is even better because they are familiar with my work, so they are more willing to my ideas. Everyone wants a good photo of themselves, so they trust me. I'm going to make them look at their best.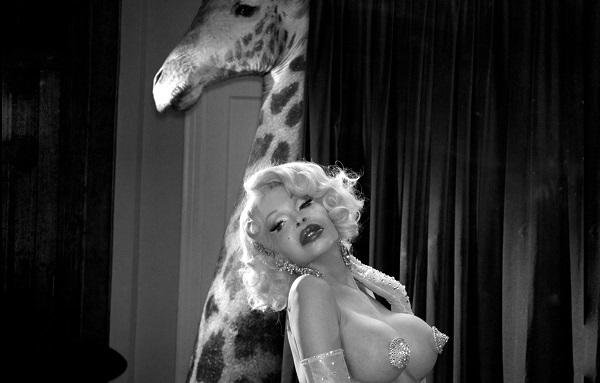 TFM: Everyone seems intent on pushing the envelope lately. But, few really have a grasp on the underground. Can you offer some perspective on the avant-garde and NYC's multifaceted Club Kids.
MO: There's a totally new generation of very talented "creatures of the night." They all are inspired by big icons like Leigh Bowery, Susanne Bartsch, Kenny Kenny and many more, but adding their own modern twist. I get so mesmerized when I go out and see the look these kids come up with, they are so creative and so perfect, from head to toe. Now the duos or groups seem to be very common among them, like "The Daughters of Devotion" and "The Dairy Queens."
TFM: What's an average day, or should I say night, look like for you?
MO: Wake up early, do some post-production, either retouching or editing, then usually a model or two pops in to the studio and then night comes … and, oh well.
TFM: Besides wild parties, what's your favorite pastime?
MO: Besides photographing nightlife, there's nothing I love than to see live shows. I try to watch at least one concert or performance a week. Music makes me so happy, especially when it's live.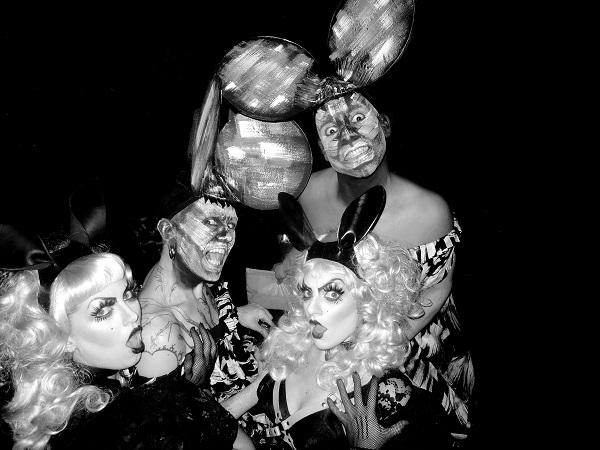 TFM: Camera equipment you can't live without?
MO: My point and shoot camera. It's with me everywhere.
TFM: How did it feel to have your work featured in Paper magazine recently? What's next on the agenda … any new projects of note?
MO: I always loved Paper Magazine, and Mr Mickey … been a fan since I moved to NYC in 1999. Always think they are so New York and so unique, so I had to tap my shoulder when I saw the final result. Also was very happy I was able to introduce some of the most talented people I have met recently in NYC nightlife. What's next? A few music videos I'm working on now and trying to focus more on my photography than promoting and hosting parties. Also, keep working on my first coffee table book based on nightlife called, 1001 Nights.
Recommended:
Paper magazine: http://www.papermag.com/
Marco Ovando Studio: http://www.marcovando.com/
Ovando on YouTube: www.youtube.com/marcovando
Tania Fuentez is a New York-based professional journalist specializing in fine art photography, creative writing and visual arts, providing an outlet for all forms of independent, underground art.
You can contact her at: [email protected] PORTFOLIOS: http://www.taniafuentezmedia.com http://www.flickr.com/photos/ajournalist