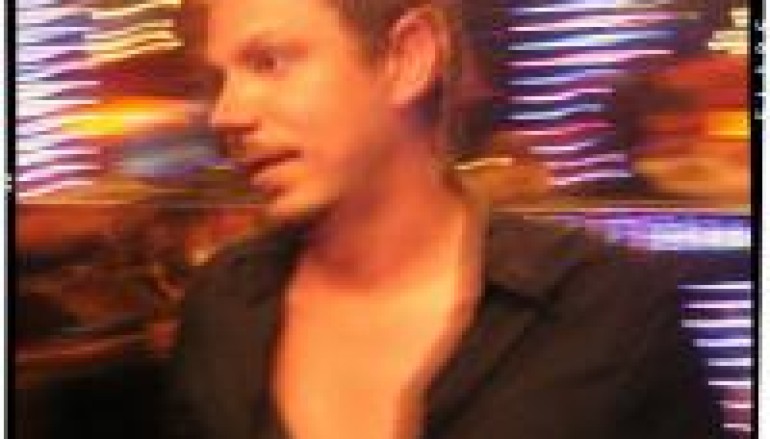 EXCLUSIVE INTERVIEW: Scott Wozniak Kickstarts New Year In The Best Way Possible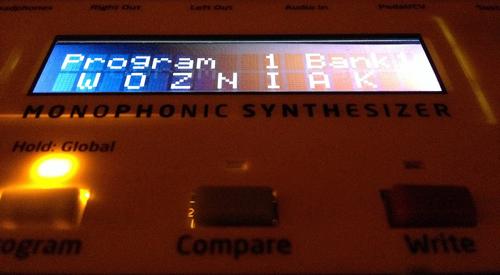 If you are a true fan of music, the type of person that looks into who was actually involved behind the scenes in the creation of your favorite tracks -I'd say liner notes, but really, who buys CDs anymore- than you just might be familiar with the name Scott Wozniak.
Wozniak has been a staple in the New York house scene -actually music scene would be more appropriate- for damn near three decades now. In that time he has gone from playing in seedy hole in the wall bars as a for hire session player to a producer, engineer, remixer, writing scores for television commercials, founder of the InnerVibe Music indy label, DJ, and even teacher.
Some of the artists Scott Wozniak has worked with over the years are Mateo & Matos, who hooked him up with his first production, Jill Scott, Keith Thompson, Angie Stone, Roland Clark, Kenny Summit, and Femi Kuti just to name a few. Truth be told, when word gets out that Scott Wozniak is dropping a new tune, whether one of his own productions or a remix, or one of his Red Wine Sessions mixtapes, people respond eagerly and enthusiastically. I can't tell you how many of his white label remixes I have in my collection. I mean yeah, he releases them for free being that many are not stamped by the authoritative powers that be, but more so because they are simply incredible works of art in their own right. It says a lot when someone can take an already brilliant song from the likes of Sade, Michael Jackson or The Police for example and make it shine even more, and in the most unexpected ways.
Still, when Wozniak announced two months ago that he was going to start a Kickstarter campaign as a way of raising funds for his first solo album, I had my doubts. I didn't doubt his talents of course. It's just that too many people want free things these days, especially music, and not only are times tough, but it was the start of the holiday season. Also, Kickstarter is not always the pie in the sky many budding entrepreneurs think it is. I know a few people who have posted projects that got absolutely no where. At all. Zero. Nada. I surely didn't want this to happen to Wozniak and thought, well, maybe my lil' site can help with an interview to help bring the campaign to more eyeballs. Besides, who wouldn't want to interview him?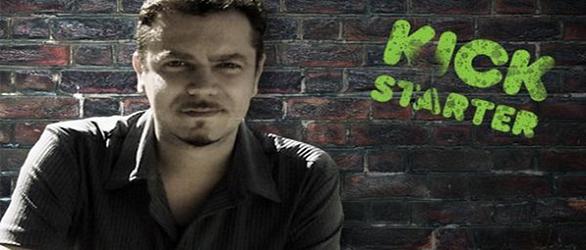 I reached out to Wozniak and asked if he would be down for an interview. He agreed. I sent him the questions. He replied. The holidays hit. I went off the grid, but swore to post the article sooner than later, even though I was afraid the hoopla of the holidays might mean it wouldn't generate the buzz it deserved. Well, before I even finished putting all the gifts under the Christmas tree and could get back to the article, I received a message from Wozniak himself; just 10 days after beginning the Kickstarter campaign, he had reached his goal of $16 thousand!
To not only reach such a goal, but to do it in this day and age, at this time of the year goes to show just how much Wozniak is appreciated. More so, it serves as a sign that people in this scene will in fact support one of our own; that we won't just turn our backs when our friends ask for a few bucks to support their art. That was the great message I carried with me throughout the holidays and now, back on the grid, with 10 days to go in his campaign, this interview turns out to be more of a celebratory one than a promotional tool, and that is a great thing.
Don't let the fact that Wozniak's goal has been met dissuade you from donating if you haven't already. I suggest you donate anyway. I mean, it feels good to know you helped directly with your donation -for which you will be included in the credits. There are also the additional gifts you will receive depending on your donation, such as a signed CD, a limited edition white vinyl (only 200 will be printed), a one on one music production lesson from the man himself, or you can really go all out and have him lay down some keys or produce a full track for you! At the very least, he might gift us with a bonus track! Find out what exactly in the additional questions we added in light of the success of the campaign.
Ok, party people without further ado, let's start 2014 off with a great interview and the great message it brings! Ladies and gentlemen, Scott Wozniak!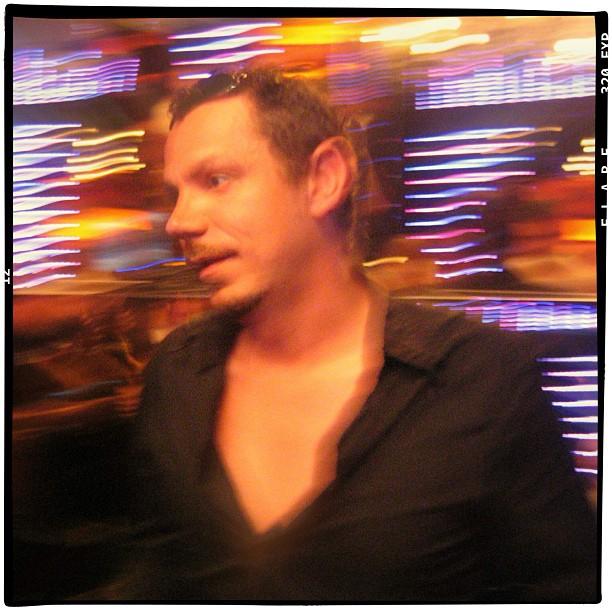 1200Dreams: When did you pick up your first instrument and when did you know you wanted to work in the music biz?
Scott Wozniak: My grandfather had a piano at his place. I remember dabbling with it when I was 7 or 8 years old. My first proper synth was a KORG Poly-800 mkII that I picked up from J&R Music World in 1985. I basically chose it because it had nice string patches and a step sequencer. That was a major upgrade from the couple of CASIOs that I owned before it. I joined my friend's band and we learned how to play together. We covered what we were into at the time; songs by Duran Duran, Tears For Fears, Depeche Mode, etc. It was an awesome time to be a teenager in New York City.
1200Dreams:You started your professional career as a session keyboard player. What did you learn during that time that you would like to pass on to this new school of artists that seem to go straight from producing in their bedrooms to being globe trotting professionals?
Scott Wozniak: I'm grateful that I grew up in a time where playing an instrument was a necessity. Playing with live musicians, learning your gear, playing dive bars on Bleecker Street for beer money. It made you mentally tough. You couldn't fake it. If you weren't good, nobody would bother with you.
1200Dreams: What are your thoughts on the current dance music scene, from the underground to the pop scene?
Scott Wozniak: I enjoy it all. I listen to everything. I've always had eclectic tastes.
1200Dreams: You've done "mainstream" production for TV commercials and still hold onto your love of House, as evidenced by the over 500 tracks on Traxsource alone. The advertising business and House music industry seem like polar opposites.
Scott Wozniak: They are, but I enjoy both. I just love music. As long as I'm creating, I'm happy.
1200Dreams: Your own production in House music began in 1995 and here we are 2013, 18 years later and you're still going strong. What inspires you still, after all these years?
Scott Wozniak: Like I said before, I just love music. Playing keyboards, writing, producing, collaborating with other musicians… It's what I live for. First thing I do when I wake up every morning is turn on a synth and jam with my morning tea. I've been doing that for 30 years now!
1200Dreams: You were there when House music began. Imagine the people reading this are wide eyed kids eagerly anticipating story time and tell us about those years.
Scott Wozniak: I was playing in a lot of funk / rock outfits during that era. It wasn't until other people started asking me to play keys on house tracks that I even contemplated trying it myself. That was in 1995. I went home after doing a session for Mateo & Matos and recorded my first attempt at what I thought was "house music." I played it for them the next day. They told me to walk over to King Street and play it for Hisa. It got signed on the spot, I got a check for $2,500 and that was that. The track was called "Blue Skies."
1200Dreams: Speaking of years, we ask this to all the DJs we interview, share with us your thoughts of and experiences with the Technics 1200 turntable; from the first time you laid eyes on one to the present.
Scott Wozniak: My first interaction with a 1200 was around 1982 when I was 13. My buddy would let me fool around with his decks and he'd get to play with my Atari 400 computer. I distinctly remember trying to beat match 2 copies of Yaz's "Situation." At that time, I was much better at making "pause" tapes! I eventually got the hang of it.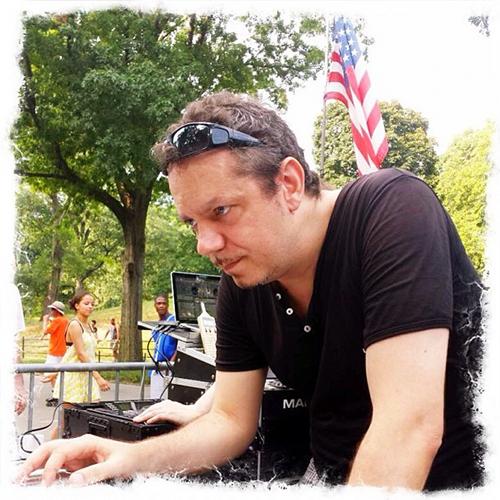 1200Dreams: Ok, I have to go there, but you have a sort of "bad boy" rep. I think it's one of the things that makes you stand out, aside from your awesome chops on the keys of course. You're known as someone who is not afraid to speak your mind and share your frank opinions about what you are passionate about, whether via face to face or social media. How much of this is warranted, how much of this is just assholes who should shut their pie holes?
Scott Wozniak: Do they say that? I wasn't aware. Yes, I've always been brutally honest, perhaps to a fault. Does that make me a "bad boy?" Someone's always going to have an opinion of you, whether they know you or not. I just do what I love. If other people dig it, awesome!
1200Dreams: After countless productions for yourself and others, you are now embarking on a new album and in an entirely new way. You are crowd sourcing it via Kickstarter. Tell us what was the inspiration behind this?
Scott Wozniak: I wanted to have full creative control over every aspect of this record. I also wanted to make sure that every vocalist and musician I collaborate with gets paid. Multiply that by 12 tracks, add in CD and vinyl manufacturing, recording and mixing in different locations, mastering, artwork, etc… It adds up FAST. Kickstarter was the only thing that made sense. You wouldn't believe the cost of recording a 17-piece orchestra.
1200Dreams: Tell us about the album itself. What is its inspiration and message?
Scott Wozniak: It's my debut. Songs that have been kicking around in my head for a lifetime. The inspiration is the realization that it's LONG overdue!
1200Dreams: How easy or difficult was it to commit to actually going the route of Kickstarter? What were the biggest challenges you faced getting it off the ground?
Scott Wozniak: It was very easy. For a project like this, it was the only feasible solution.
1200Dreams: One of the challenges about Kickstarter is actually reaching your goals. Have you thought about what you will do if you don't? We're not going to be without a Scott Wozniak album, will we?
Scott Wozniak: I have confidence that I'll reach my goal. I have people that believe in what I'm doing, and I believe in what I'm doing. That's an unbeatable combination.
GOAL REACHED – ADDITIONAL QUESTIONS
1200Dreams: How surprised were you that you reached your funding goal in just 10 days?
Scott Wozniak: I felt pretty confident that I'd reach my goal, but was definitely surprised to have it happen in just 10 days.
1200Dreams: It must be very humbling, right? Was it emotional, did it lead to any profound realizations about your career, your life?
Scott Wozniak: It was very humbling and emotional. It really takes a load off knowing that I met the goal, the album is happening and I don't have to bother anybody too much anymore.
1200Dreams: Since you still have 10 days to go as of the second day of the year and you are well north of your goal, are you planning on making any surprise additions such as perhaps an extra track, different color vinyl, anything?
Scott Wozniak: If I can raise $3800 on top of the original goal, I'm going to have Pirahnahead out of Detroit record a 17-piece orchestra for me on a couple of tracks. He uses the Detroit Symphony Orchestra and they're absolutely amazing. Made the hair on my arms stand on end.
1200Dreams: Has this experience given you any new ideas or insight into future plans? Will you be going the Kickstarter route again perhaps?
Scott Wozniak: I would definitely go this route again. It's given me the option of doing everything exactly the way I wanted to, and you can't beat that with a stickball bat.
Michael Jackson
The Police
Kimbra