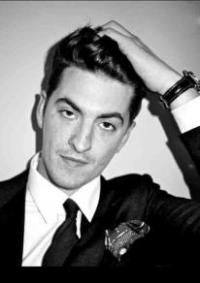 INTERVIEW: SKREAM – FROM DUBSTEP TO THE DEPTHS OF HOUSE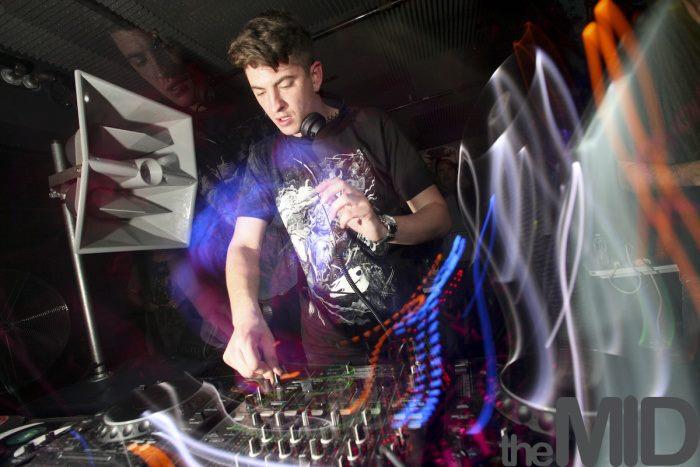 In a distinctly Hobbit-like turn of events, pioneering Croydon DJ-producer Skream has, in recent months, taken something of an unexpected journey. And now, with the imminent release of a bold new mix compilation, All Gone Pete Tong & Skream: Miami 2013, that journey has come to a thrilling conclusion. Defected's Ben Lovett finds out what happened.
Whether he likes it or not, Skream continues to be associated with dubstep, of which topical style he is undoubtedly a pioneer; one of the original scene forefathers in fact. But for a while now Croydon's finest has been exploring other sonic ideas.
"I just wanted to try something different when I was on the road last year" Skream, real name Oliver Jones, begins. "I didn't want to be tied down by tempo and I liked some of the house and techno that was coming out; it was slower and there were sounds and instruments being used in refreshing ways. I've been making music for around 10 years now and a lot of stuff wasn't exciting me anymore so I needed to evolve who I was and what I was about."
Hence, Skream started to experiment with house, techno and even disco whilst touring the States. For all its rich, 4-4 heritage and a steadily growing underground, America continues to spend more and more time in EDM's mainstream company, an often brash and shiny form of dance music which encompasses everything from a club-lite Rihanna to the wildly hyperactive dubstep mutations of Skrillex. Was America really that wise a choice for Skream's reinvention?
"Some places absolutely loved what I was doing" he grins. "Take LA, I got to play the sort of small, dark basement clubs I wouldn't have ever set foot in previously. LA got it; the atmosphere was amazing. North Carolina, on the other hand, was puzzled. I played a bit of everything there to balance things up but the crowds didn't like the slower stuff. That's fine; I'm still absolutely focussed on my journey. I don't like easily pleasing people; I make my own rules."
It's a mantra that has stood Skream, 26, in good stead since his earliest days in Croydon, where he often bunked secondary school to work at influential store Big Apple Records – a key pivot of the early dubstep movement – and, at the same time, learn his studio craft. Attendance at shuddering, bass-driven club nights in London such as FWD and initial productions with fellow Big Apple 'trainee' Benga accelerated Skream's career. Crucially, in 2005, he released Midnight Request Line and truly cemented his standing in clubland. The track radically switched key and tempo, and introduced melody to a proto-dubstep genre hitherto obsessed only with darkness. Everyone from grimester Wiley to minimal tech hero Ricardo Villalobos paid tribute.
Skream carried on twisting dubstep's dark conventions with subsequent cuts, remixes and DJ appearances, incorporating elements of jazz, dub and house. His discography boasts around 100 singles and EPs, including outings on Tempa (a regular home), Tectonic and Soul Jazz, two albums (2006's Skream! and 2010's appropriately-titled Outside The Box), various compilations and major game-changing remixes for Toddla T, Diplo and La Roux. The latter, a remix of La Roux's 2009 single In For The Kill, earned him further aural notoriety, working the underground before smashing the mainstream via everything from the soundtrack to hit HBO TV series Entourage to Annie Mac's widely-followed BBC Radio 1 show.
These days Skream has his own Radio 1 show (with Benga), a temporary slot in 2011 giving way to a permanent weekly fixture last April – such was its popularity- and Magnetic Man, Skream's all encompassing electronic project alongside both Benga and another Big Apple-ite Artwork, goes from strength to global strength. Both activities allow him to express himself as he would wish.
"And that's the thing" Skream urges, "if you look at my discography and career to date, and what I'm pushing now, then you'll see that that shift was inevitable. Contrary to what people think, I've never been in one place. Last year I released a soul-style track, an acid track, some [thrash] metal [Skream's 2012 EP Skreamizm Vol 7 demonstrates considerable stylistic variety]; a few different things."
Is he worried fans might still accuse him of bandwagon jumping? Clubland has a tendency to paint its protagonists with broad, black-and-white brush strokes and regardless of (varied) past endeavours the view of Skream as dubstep defector is likely to stick. Does it bother him?
"I'm engaging with some of that commentary on Twitter already [Skream has taken to tweeting on the day of gigs what type of music he will play to help manage expectations] but I can only do what feels right for me" he says. "It's inevitable there will be some of that reaction but anyone that knows me will know that I started out with a lot of house and garage; I mean I loved tracks like Astrotrax's The Energy [a Defected soul-house anthem in 2001] in the early days. People that really, really know me won't see what I'm doing now as a surprise. Besides which, there's actually a lot of continuity…there are more vocals and the tempos are different but the b-line remains absolutely central to what I do."
As All Gone Pete Tong & Skream Miami 2013 ably demonstrates. Tong takes one disc and Skream another, both serving slower, funkier house 'n' tech vibes than heard on previous series instalments. "Skream has a love of dark, twisted house music which he's been cultivating through his radio show" Tong comments. "We wanted to make a fresh statement with this compilation."
Skream's track selections make for interesting and, crucially, exciting digestion, moving nimbly between intense, bass-heavy cuts from Malestrom, Midland and Duke Dumont, and more melodic, groovin' fare by Hot Creations' Miguel Campbell and skankin' deep houser Dusky. There are several exclusives, not least Skream's own musical, disco-fied production with regular vocal collaborator Sam Frank, Rollercoaster.
"My recent journeys – the tracks I released last year and the Skreamizm shows – have brought me to this point; it's kind of a conclusion, then again this mix is only the start really; it's where I'm heading and I'm really excited about it. There's a lot of variety and plenty of surprises. The b-lines are still there but here is a Skream mix exploring different tempos and styles, and delivering plenty of feeling. I'm really pleased with it; I just hope everyone else loves it as much as I do."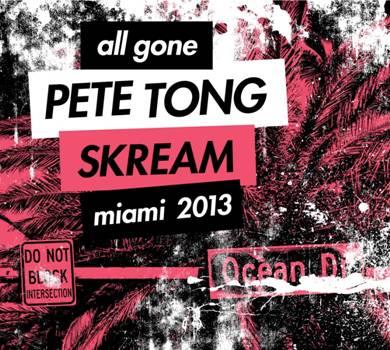 Where then does Skream head next?: "It never stops. I'm working on a new studio album; I have remixes due for Duke Dumont and Rudimental, some dark Berghain-style stuff with Scuba, material with Chromeo and Route 94…. Route 94 is my white-hot tip; he's insanely talented…proper 21st century house. I've dropped him on the mix." Skream has indicated previously that Mr 94 is actually a new house alias for an already well-established producer but he will reveal no more today.
And what of Kelis? Skream produced single Distance for the edgy pop-R&B chanteuse last summer, following up with super-sparse hustle Copy Cat for Skreamizm 7 prior to Christmas. Is he planning to work with her again? Is it easy to juggle the commitments of mainstream and underground? "I don't really see the distinction…the boundary" he replies. "If you listen to Copy Cat you can hear how spacey and deep it is. It's like an underground interpretation of the mainstream. But I don't really get into the labelling, and I don't make records for the reaction they might get. It's all off the cuff…I go wherever the tracks go. Listen to Outside The Box…I'm quite an erratic producer, which for me is good. I don't over think that."
According to Skream, today's digitized industry has the potential to restrict producers too much rather than freeing them up as its wider-than-ever reach might have you believe: "I'm going to keep pushing my new sound in the States; I want to keep surprising people so I'll be stubborn about it. But some artists find it difficult to think like that. Social media has opened our industry up but, at the same time, it has created really strong cliques…communities of fans strongly attached to one scene or another. That can make DJs and producers scared about changing things up; they become scared of losing something.
"I think you have to be prepared to lose a few fans but in the long-run you'll end up engaging more people if you're bold and truly committed. My own shift isn't about status or money. It's ridiculous to think that. I'm going to be playing smaller shows for smaller fees, and I'm doing that because of the love of the music. It's the happiest I've ever been in my career."
But also, for all the steely focus and bravado, a little nerve-wracking: "I've just signed up for Get Lost in Miami [Crosstown Rebel's legendary Conference week party] and, to be fair, I am nervous about playing as much as I am excited. That's one of the deepest of the deep parties…really influential…so I really want to kill it. There's no half-arse bandwagon jumping about it…."
Words: Ben Lovett