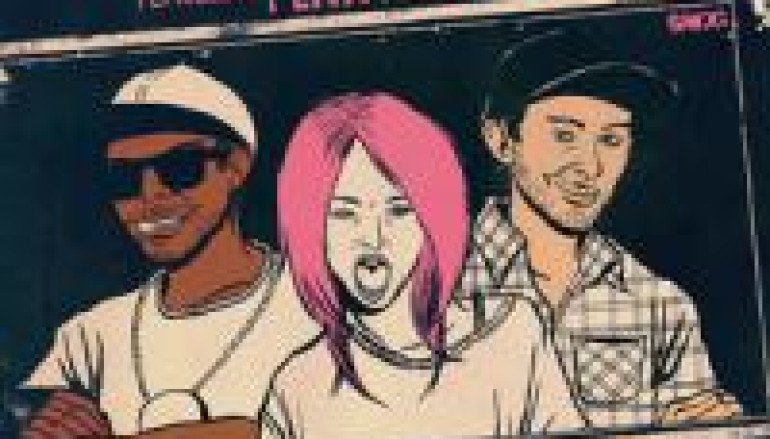 NEW MUSIC: 12th Planet & Mayhem Release "Whoops" ft. Pennybirdrabbit and "Murdaaa"

MOG Records returns with an incredible release from label head 12th Planet & Atlanta's bass ambassador Mayhem. "Whoops featuring Pennybirdrabbit / Murdaaa" quickly reminds listeners why SMOG is at the forefront of the US bass music movement.
The title track "Whoops" features singer/songwriter Pennybirdrabbit delivering a jaw-dropping vocal treatment perfectly accompanying 12th Planet and Mayhem's beastly production techniques. "Whoops" opens with foreboding synth riffs and tension-building drums as Penny's vocals smoothly cascade down a river of emotion guiding us to the edge of tomorrow.
The flipside "Murdaaa" is a certified dance floor banger that premiered exclusively on THUMP, VICE's new electronic dance music and culture channel, here. Described by 12th Planet in Billboard as a "traditional trap flip," "Murdaaa" features tightly woven drums laced between rapid fire synths meticulously building up to an unexpected drop of mega proportion.
12th Planet Upcoming Tour Dates
May 17 New York, NY @ EDC New York
May 18 Moscow, Russia @ Moscow Arena
May 22 London, UK @ The Nest
May 23 Barcelona, Spain @ Razzmatazz
May 24 Granada, Spain @ Sala El Tren
May 25 Cologne, Germany @ Boothaus
May 31 Stockholm, Sweden @ Slakthuse
June 1 Sankt Pölten, Austria @ Beatpatrol Festival
June 5 London, UK @ Shacklewell Arms
June 6 Paris, France @ Social Club
June 8 Detroit, MI @ The Fillmore Detroit
June 8 Detroit, MI @ Orion Festival
June 15 Chicago, IL @ Spring Awakening
June 21 Las Vegas, NV @ EDC
June 28 Denver, CO @ Beta
June 30 Edmonton, Canada @ Boonstock Festival
July 10 Costa Mesa, CA @ Sutra Lounge
July 13 Columbus, OH @ Skully's
July 26 Seattle, WA @ Foundation Nightclub
August 3 Toronto, Canada @ VELD Festival
December 27 Aspen, CO @ Belly Up Aspen
Like the mythological 12th Planet (popularized by controversial author Zecharia Sitchin), this 12th Planet flies perpendicular to the system. The American bass music pioneer's "Reasons" (Doctor P Remix) was named one of the '30 Greatest Dubstep Songs of All Time' by SPIN Magazine — after all, "nothing set the tone for domestic bass culture quite like this Planet's orbit." On 12/12/12, 12th Planet released ''The End' on his label SMOG Records, a highly anticipated EP featuring Skrillex, Kill the Noise, UZ, Dirtyphonics and more. With MTV labeling SMOG a "pioneering incubator of bass music in America" 12th Planet's off-axis beats and subsonic frequencies continue to orbit on the forefront of global bass culture. Check out 12th Planet's episode of 'The Arrival' on THUMP, VICE's new electronic dance music & culture channel, here: bit.ly/12thPlanetThump
Founded in 2006, SMOG is one of the founding brands in the North American Dubstep movement. Originally an event production company based in Los Angeles, SMOG has expanded into a record label, development hub, and lifestyle brand. With frontman 12th Planet and artists such as Flinch, Noah D, Antiserum and SPL at the helm of the label, they've released various impressive collaborations with some of the genre's biggest names such as Skrillex, Kill The Noise, Datsik, Doctor P, Excision, and Plastician.