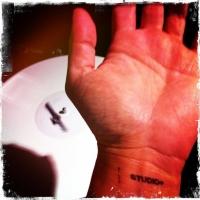 WEEKEND MIX 4.22.11: TORONTO IN THE HOUSE
Studio+ is a weekly gathering of like minds, bodies, and souls that has been coming together in Toronto to celebrate deep House grooves for just over a year. Their tag line isn't "A Home For Your House" for no reason. Special guest DJs drop by from time to time to provide all flavors of House for the Toronto underground. DJs such as Roland Gonzales, Nick Holder, Dino & Terry, Tyrone Solomon, Rob Nice, and The London Street Wankers aka Justin Shaw among others are just some of the names you can expect at this affair; and all of them are making sure Toronto is on everyones list of cities to watch out for.
The next best thing to actually losing yourself to the grooves played at the Studio+ parties is to listen to them here, right now. In the following mix, long time resident Roland Gonzales and LSW team up to take you on a soulful, heart pounding, emotional journey right to the last beat.
With this mix, we are proud to say that Gonzales becomes one of the few DJ's to ever repeat in our WeekendMix feature, and the first to appear three times. Things is, based on his raw talent, love and dedication there are few as deserving. The London Street Wankers, well, this is just a much deserved added bonus, not to mention the fact that you have a reason to say wankers now.
Enjoy!