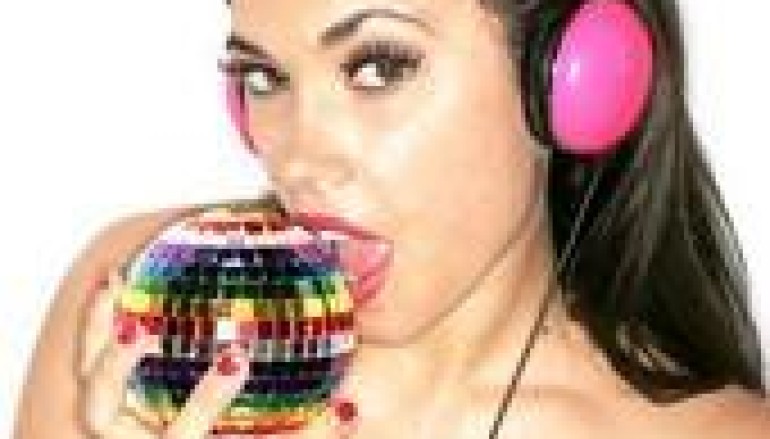 WEEKEND MIX 4.23.10: SUCK MY TECH BY DJ RHIANNON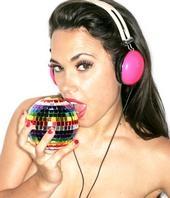 It is so easy to focus just on DJ Rhiannon's beauty; she truly is a hot DJ. There's a reason this Vancouver, BC, Canada beauty was featured as an International Playboy Playmate in 2009; she has beautiful big brown eyes, a killer pair of legs, and a marvelous set of …of, see, too easy! The only set we should be focusing on is her DJ sets. Rhiannon is not just a dime piece looking pretty behind the decks, she sounds great too.
Throwing down an energetic mix of House, Electro, Hip Hop, Pop, Latin, Breaks, Techno, and more, Rhiannon can move any crowd, anywhere in the world. And she has. Her skills have taken her around the globe opening for established players like Roger Sanchez, Benny Benassi, Felix Da Housecat, Deadmau5, Tiesto, Bad Boy Bill, Fischerspooner, even Cypress Hill.
For her latest mix, titled "Suck My Tech" Rhiannon goes for what she calls "a live mix of dirty fidget basslines, hype club bangers, chunky electro remixes, and a bit o' progressive to roll it on out". Of course, the title conjures up images of, well, a female DJ that loves tech, of course. A guys dream for sure. But I digress, this DJ can rock so let's get to the mix. You ready?
Article Image and Thumbnail by: Colleen Jacques