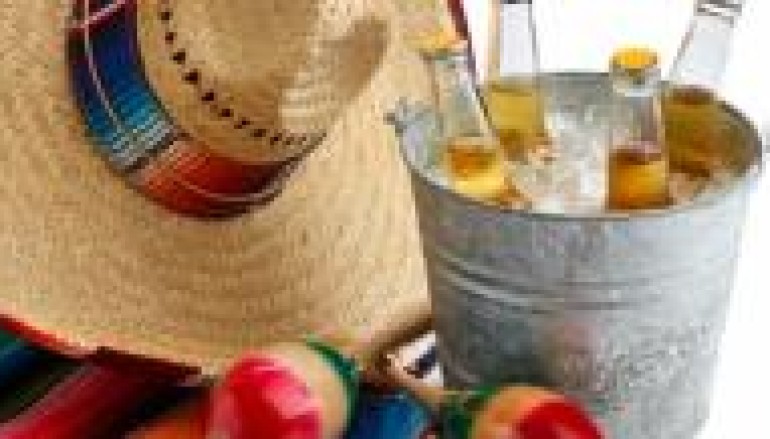 WEEKENDMIX 5.3.13: CINCO DE MAYO – WHAT IS IT ALL ABOUT
Here in the Northeast there's still a bite of cold in the air, which is a lot better than the snow Colorado is currently buried under, but nevertheless Summer is around the corner and people are itching to party. And wouldn't you know it, this weekend we have our first real reason to let loose with the official holiday Cinco De Mayo, well, officialish.
Cinco de Mayo might not be an official holiday, and lands on a Sunday of all days, but just like most of us have no idea what the real history of this celebration is really about (not even some Mexicans) none of this is reason enough to stop anyone from getting down, is it? No, no it is not. Whatever you may or may not know about Cinco de Mayo, you do know the improving weather is calling you, you know you want to go out and chill with your friends, dance, drink some more, and this is the weekend to do it.
I might not be able to school you on Mexican history or help you avoid the cheap consumer based imitations of all things Mexican that you will undoubtedly come across as you go about your Cinco de Mayo festivities, but I can hook you up with three mixes from three real deal Latin DJs. These guys just might be the most authentic Latin thing you'll enjoy this weekend. Best you press play and get things started off right, while showing some sort of respect for our Mexican brothers, sort of.
Oh, and in case you would actually like to learn something about the history of Cinco de Mayo, click here.
DJ Santana & DJ San One
Unstoppable 8 – LMP – 2013 Ray MD
The Sound Of The Warrior 009 (B-Day Bash Edition) Fermix-Mexico
Fermix Febrero 2013 Promo Mix