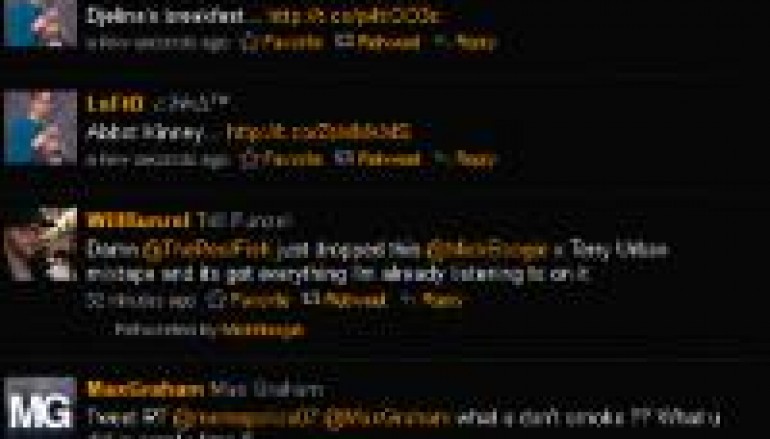 Your Social Dashboard Is Here! New Upgrades and Features!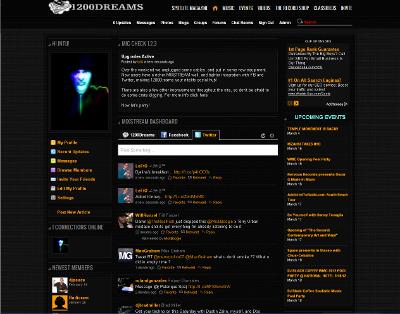 1200Dreams has always worked hard at becoming the nitelife industries premier source for nitelife industry music, events, news, interviews, reviews, and more. But, we also have a social network component, and we're working equally as hard on that too.
Which is why we are proud to announce that we've recently added some new features that bring our social networking features up to par with the best of them, and where we can't beat them, well, we've intergrated them.
Not only has 1200Dreams' activity wall, which we call the MIXSTREAM, been fully upgraded, but now 1200Dreams is a social hub intergrating FB and Twitter right into the mix! Here's a quick run down of some of our new features: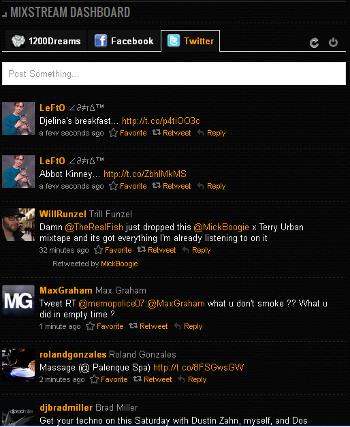 MIXSTREAM wall now supports:
* Friends tagging
* Auto link detection of links including videos links
* Improved privacy controls – enables users to choose the people with whom they want to share their updates
* Mouse over sources and entities and you'll see quick action links and info on said source
* FB Likes system has been more fully intergrated throughout the site, making it that much easier to share and spread your content
SOCIAL DASHBOARD:
* Now members can view, manage, and post to their FB and Twitter walls all from within 1200Dreams!
* Members can share all of their activities in 1200Dreams such as their music, videos, photos, blogs, and more, with FB and Twitter.
Over the last month we've quietly added a few other features we wanted to share with you in case you hadn't noticed. They are:

* You can now log in using your credentials from various other networks. In addition to Twitter and FB you can now log in via Google, Yahoo, AOL, and OpenID.
* We've cleaned up and polished the mobile version of our site, so go ahead and visit us while on the go!
* Wibiya Bar – you may have noticed a bar running along the bottom of our site. This bar is from a third party and provides some cool features. We thought we'd give it a shot on an experimental basis and see if it serves our members and readers well, if so, we'll keep it. If not, we'll toss it like a bad demo tape.

As always we are constantly improving, more upgrades are already in the works. In the meantime, thank you for all your support. Now, let's party!
Want entry? Hit us up for an invite at: Bouncer At 1200Dreams Dot Com.