DJ OF THE WEEK 11.12.12: BASSNECTAR

His name is Bassnectar, and he is one of the biggest DJs on the planet that you just don't hear enough about. And he's just fine with that. See, Bassnectar prides himself on his underground roots, and it doesn't bother him one bit that you won't readily see his name on some of the famous Top DJ lists out there. Now, if you want to learn about an incredibly talented, supremely intelligent DJ, then you need to familiarize yourself with Bassnectar. And the sooner the better.
Before he became known as Bassnectar, he was a young kid by the name of Lorin Ashton, born in San Jose, California in 1978. It was here that he discovered music, learned to play the guitar and drums, played in bands, and like many of us have surely done, was soon throwing parties and rocking out in library basements. Wait. What?
Ashton's first music love was of the Rock variety, where Grunge acts like Nirvana and Heavy Metal's Metallica reigned supreme, and loudly. The scene in his hometown was small but determined and wherever they could throw a party, they would. Hence the Cupertino Library basement. By the time he was 18, he was deep into the the Death Metal scene and he still has the long hair to prove it. But something wasn't right musically, he wasn't quite complete yet. He famously has said that he "felt like the odd one out in that scene because I've been a pretty gentle person my whole life, and also pretty inspired and friendly." He went on to say, "a lot of people in the death metal scene were very dark and aggressive and internal. But I love the energy of the music. I didn't really care about the imagery and I wasn't like, satanic or anything. I just loved the high energy, the orgy, the mass." He soon discovered what he was missing when he went to his first Rave.
Life completely changed for the 18 years young Ashton upon attending his first Rave. And that is no exaggeration in an effort to be dramatic. He has spoken clearly and often in interview after interview the effect that first Rave had on him. "This is where I should have been the whole time. This is my home," he said once.
Once indoctrinated by the electronic music scene, Ashton set out to make it his. Within a year of attending that first rave he was already hosting and promoting his own parties and running a record store. He then went off to college and studied the genre itself, for real. Ashton earned himself a minor in Electronic Music -he majored in Community Studies, which shows his wide intellectual range goes far beyond his music theories. Hard to believe when you see who Ashton has become, that his original plan was to be a music teacher after college.
And who is this Bassnectar persona that Ashton has become? Well, he released his first album titled 'Freakbeats For Beatfreaks," on his own label Amorphous records back in 2001. The album contained 15 tracks, each purposefully named after their track number. The first track "1," begins with what is perhaps African chants, but then he drops a breakbeat immersed in modern digital sounds. Half way through the song he changes it all up, new sounds and drum patterns appear, a totally different feel emerges. The track, and by extension that first album, is so simple in comparison to his most recent work yet, it's still complex, and most importantly, serves as an indicator of what was ahead for the young artist.
Bassnecater defies convention in every way. He cannot be classified as a Drum and Bass artists or a Dubstep DJ, as some have labeled him more recently. He isn't a Heavy Metal rock star despite the long locks. Even labeling him an EDM artists is somehow limiting. Bessnecater is a true DJ for sure, selecting, mixing, and always blending the right tune from any genre at just the right moment. He has even gone to bat for DJs, sharing in his blog and interviews with anyone willing to listen, his view on the whole "button pushing" controversy. Fact is, he is more than just a DJ. The way he incorporates new sounds and elements into his productions, be it live or in the studio, the way he dissects and rearranges music on the fly, the way no one set is the same as any other set on any other nite in any other venue, is proof that he is in fact, a true artist.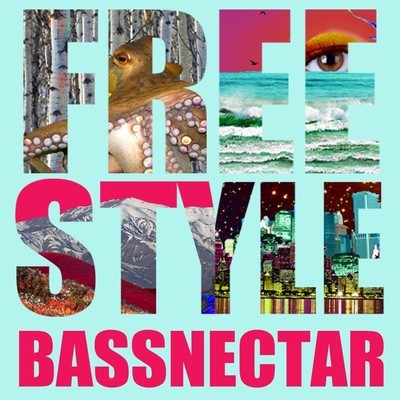 After almost 20 years in the game, Bassnectar's star is shining bright. He sold over 250 thousand tickets to just his solo shows in 2011. This doesn't count his festival appearances, such as Burning Man, where he consistently rocks the house and gains even more fans. Now, with his newly released and critically acclaimed album, "Vava Voom" hitting hard, and a sold out tour for that too, a tour which will span North and South America, before jumping the lake to Europe and Australia, I think you can say Bassnectar's underground days are behind him. Or are they?
See, as great as the Bassnectar musical experience is -there are a lot of lights and special effects as well in the live shows, one thing is clear, it's going to be loud. Bassnectar is fond of saying he creates his music "in context" and his context is big rooms, with big speakers, where the rattle of the bass can literally be felt in your eyeballs. I'm not sure the mainstream can handle that. Do you?