DJ OF THE WEEK 11.5.12: HURRICANE SANDY RELIEF SPECIAL

A lot has happened over the course of a week. While I was writing and eventually posting last week's DJ of The Week feature, the windows of my apartment were rattling so hard I was beginning to beat myself up for not having secured them better, for having doubted the storm would be of any great significance to begin with. With the storm raging, I finally published the piece and spent the rest of the nite with my nervous lady by my side, bracing ourselves. Want to know a secret? I was nervous too.
We remained vigilant over the next 48 hours or so as Hurricane Sandy remained strong, moving further inland and eventually north. Finally, the storm cleared and that's when we began to realize just how bad things were. As the week wore on we did our due diligence, stocked up on essentials, checked in with family and friends, gathered some donations, and needless to say remained glued to the news.
Eventually, I began to wonder about the affect the storm has had on New York's nitelife, on my friends in the scene, on the DJs. A few events were understandably cancelled, but there were still plenty of parties to be had, I could tell as much from the non-stop promotions still filling up my inbox and posted to my various social feeds -though you could tell things were clearly different. But what about the DJs? I checked in with a few and they were ok. There are other's I haven't heard from but I hear are ok. Then there are those I haven't heard from at all. I have also been hearing a lot of reports about DJs that have lost everything, thankfully no reports of lives lost. All lives are important of course, but you really feel it when it hits so close to home.
As the day to write this weeks DJOTW drew nearer, I couldn't wrap myself around the idea of singling out one particular DJ to feature when so many others have been directly affected. It just didn't feel right. So, I hope you don't mind, but I'm scratching that route for this week and instead putting up some info in case you want to help DJs -or anyone for that matter- in need of help.

Scratch DJ Academy has set up a fund to help out DJs who lost their residences, power, vehicles and equipment and are in need of immediate financial assistance.
You can email them at [email protected] and make sure to visit the page they set up here: http://www.scratch.com/hurricane-fund/
To donote via other means click on the icons below.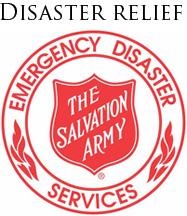 If you know of any other relief organizations you think we should add links for, please let us know at info at 1200dreams dot com.
PS: Don't worry, we'll be back with a banging DJ next week!