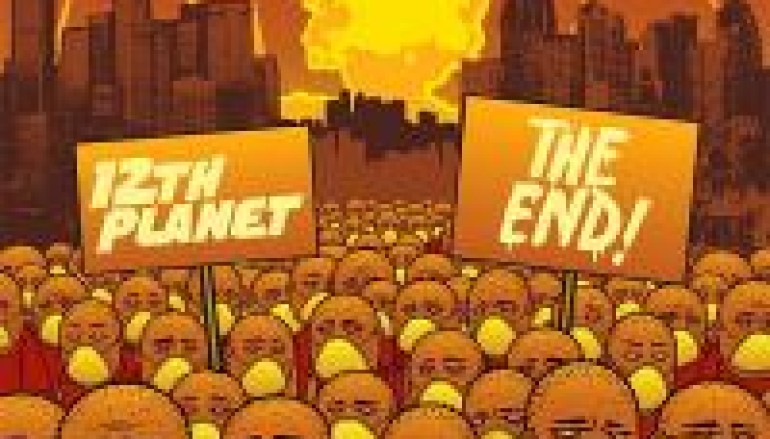 12th Planet's 'The End' EP Out Today + Album Release Party in LA [MUSIC]
12th Planet closes out 2012 with the release of 'The End' EP, out on SMOG Records today, featuring Skrillex, Kill the Noise, SPL, Antiserum and more, with remixes from UZ, Big Gigantic, Dirtyphonics and Felguk. Check out the exclusive premiere of 12th Planet & SPL's "Ratchet Strap" (Big Gigantic remix) on MTV Hive. To top it off, 12th Planet celebrates 'The End' tonight 12/12/12 at The Exchange in Los Angeles.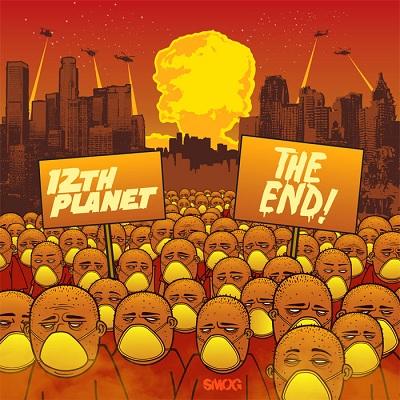 'The End' is a collection of original 12th Planet productions in 2012, featuring four new tracks and five tracks off his 'The End Is Near' EP released by Scion A/V last December. The EP wraps up a year that has seen 12th Planet dominate with countless sold out shows, headline his first Asia tour, and have his track "Reasons" (Doctor P Remix) named one of the '30 Greatest Dubstep Songs of All Time' by SPIN Magazine. Co-owner of SMOG Records, 12th Planet has lead the label to become what MTV calls a "pioneering incubator of bass music in America," recently taking the team to victory against Dim Mak, Jeffree's, and Friends of Friends in the Red Bull Culture Clash. Says OC Weekly, "As dance music continues to explode in America, [SMOG] will continue to be on the forefront of bass culture and everything that it encompasses." The end is here, but the future is just beginning!
'The End' is out today 12/12/12 on SMOG Records at all major online retailers. Buy it on iTunes here: http://bit.ly/12thPlanetTheEnd
CONTEST: Win tickets to 12th Planet 'The End' at The Exchange LA tonight 12/12/12 by tweeting the link to this video using @12thPlanet and #TheEnd121212: http://youtu.be/D2ibsFjENAc
'The End' Tracklist
01. 12th Planet – The End (T.E.I.N Pt. 2)
02. 12th Planet & Flinch – The End Is Near Pt. 1 (Dirtyphonics Remix)
03. 12th Planet & Flinch – The End Is Near Pt. 1 (Felguk Remix)
04. 12th Planet, Skrillex, Kill The Noise – Burst Ft. GMCFOSHO
05. 12th Planet & Antiserum – Ghost
06. 12th Planet & SPL – Ratchet Strap
07. 12th Planet & SPL – Ratchet Strap (UZ Remix)
08. 12th Planet & SPL – Ratchet Strap (Big Gigantic Remix)
09. 12th Planet – Jail Break
10. 12th Planet – MMXII
11. 12th Planet & Flinch – The End Is Near Pt. 1
12th Planet Upcoming Tour Dates
Dec 12 Los Angeles, CA @ The Exchange ('The End' EP release party)
Dec 13 San Francisco, CA @ The Regency Ballroom (with Borgore, Krewella, Two Fresh)
Dec 14 Seattle, WA @ Showbox Market (with Borgore, Krewella, Two Fresh)
Dec 15 Chicago, IL @ Congress Theater (with Steve Aoki) SOLD OUT
Dec 18 Monterrey MX @ Foro Coors (with Skrillex, Zedd, Nadastrom)
Dec 20 Mexico City MX @ Expo Bancomer (with Skrillex, Zedd, Nadastrom)
Dec 21 Piramides de Cholula. Puebla MX @ Piramides de Cholula (with Skrillex, Zedd, Nadastrom)
Dec 22 Guadalajara MX @ Foro Alterno (with Skrillex, Zedd, Nadastrom)
Dec 28 Denver, CO @ Beta
Dec 31 Dallas, TX @ Lights All Night Festival (NYE with Axwell, Ghostland Observatory, Diplo + more)
Jan 3 Ft Lauderdale, FL @ Revolution Live (Holy Ship Pre-party with A-Trak, Jack Beats + more)
Jan 4 Ft Lauderdale to Bahamas @ Holy Ship (Justice, Boys Noize, Knife Party + more)
Jan 18 Honolulu, HI @ The Republik (with Nadastrom)