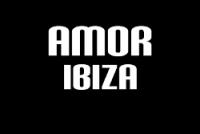 Amor Ibiza – Must See And Hear [VIDEO]
Our homie, DJ UCH who we interviewed here, just released a banging new video to his soon to be released and equally as banging track 'AMOR IBIZA'. And you need to see it. And hear it too of course!
The track features the sultry vocals of songstress Tess extolling the pleasures of Ibiza over an infectious House groove, which is enough to get anyone who isn't already interested in Ibiza, to at least look into it. Add the video to the mix with it's eye popping imagery consisting of swarms of party people dancing, smiling, throwing their hands up, a mermaid swimming with a shark, girls in champagne glasses, plenty of thongs and barely there bikinis, and well, I think a lot of people are going to be booking tickets to get away to the hopping island next Summer. Did I mention the song is banging?

Enuff talk. Press play!

The track drops March on LevanRecords and will be avaiable on iTunes and other fine online stores.