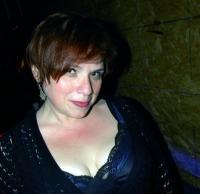 ARTIST SPOTLITE: RESCUE POETIX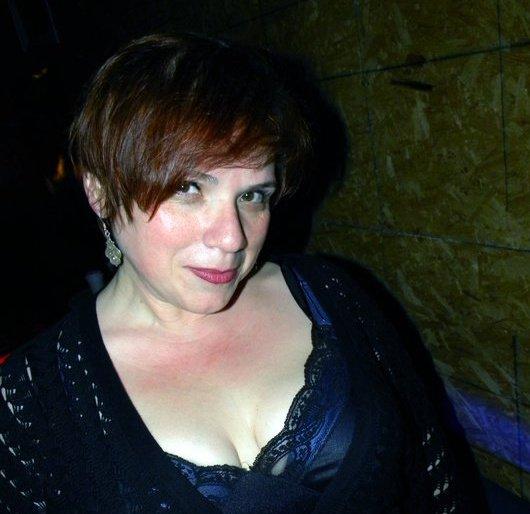 Her government name is Susan (last name a top government secret). Like many of us in the "arts", she has her "real" world responsibilities; she is a mother of three, six if you include her beloved Pit Bulls, and holds down a nine to five. Yet, she still manages to pursue her passions. And she does so with untiring devotion.
Not only does Rescue write for us, she also contributes to other blogs, lends her considerable administrative skills to Cyberjamz and EmberLive Radio -where she also hosts her own poetry show-, she also hosts poetry events throughout Jersey City and New York, runs her own company, and even works the door at various parties. There's more, but I simply can't keep up with it all. I swear sometimes, I think she must be Jamaican with all those jobs. Somehow, she also manages to fit in a bit of travel and in just the last few years has hit up Detroit, Miami, Mexico, and the UK, multiple times. I'd be jealous if not for the fact that she works so damn hard, I can scarcely keep up with her.
You'd think with all these jobs, Rescue would be too busy for anything else, right? Well, she aint like us. Over the last few years, Rescue has been quietly and diligently establishing herself as an artist in her own right. Without an agent or so much as a manager, she has through sheer will and determination carved out a lil place for herself as one of the premier spoken word artists, and may I say the sexiest voice by far, in the house music scene.
It's no secret House music has had a long relationship with the art of spoken word, the genre lends itself perfectly to the artform. In fact, one of the first and biggest hits ever in the history of house, and its anthem to this day, is 'In The Beginning' by Chuck Roberts, a spoken word classic like no other. There have been plenty more house tracks layered with poetry over the years, but only a few are worthy of remembering and even fewer artists still, JohnnyDangerous The Foremost Poet comes to mind. You can now add Rescue to this short list.
Sheer will and determination can take one pretty far, but at the end of the day you need to bring the skills, and something extra; Rescue does just that. She has managed to not only make a name for herself, but stand out among the pack and not just because she has a sexy voice which happens to have been layered over some pretty sexy beats produced by the likes of Justin Imperiale, Dazzle Drums, Christian Scott, and Sal Negro among others; Rescue's words are real poetry, not just words to a beat, they carry meaning and depth; one moment they are sultry and enticing leading you to imagine warm nights in the embrace of your lover, while other times they lend a comforting air that whisks away doubt like wise words from a loving mother. Listening to her you know she isn't just exhaling empty words, but embodying them with a truth that strikes deep, each word coming to life like a spell; catch yourself on the dancefloor when one of her songs comes on and you are not simply dancing, you are partaking in a prayer to the universe. Too dramatic? Well, isn't this what music is supposed to do? Then rest assured, Rescue Poetix can take you there.
One may think I write this feature as payback to Rescue for all the work she does for us, for free, but that is not the case. Far from it. Even if I didn't know her, I'd be a fan of her music and even more so, I'd be just as amazed at her work ethic, and that itself is worthy of praise. Besides, real House music could use all the positive role models it can. If we don't look out for each other, who will?
Rescue Poetix – They Bang
(Bang The Drum Full Vox Mix)
Upcoming release 'Theme to Black Rock produced by Trinity (Jacob Santo, Paso Doble, and Dj Apostolos)