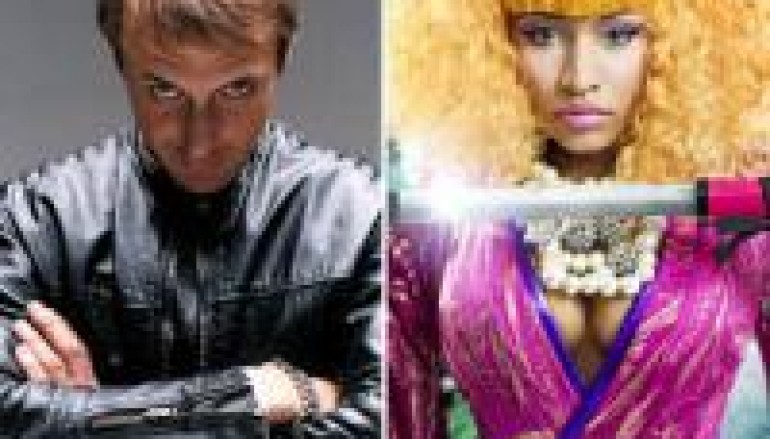 David Guetta Ft. Nicki Minaj – Turn Me On [VIDEO]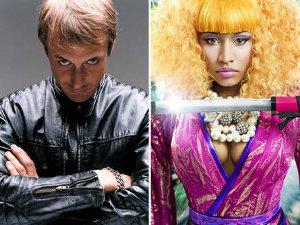 We knew it was just a matter of time before the biggest DJ right now David Guetta, teamed up with one of the hottest female acts in the game, Nicki Minaj. The resulting collaboration, the song 'Turn Me On' has been getting radio and club play for quite some time now. Well, said song now has a video, which you can see below.
The video is also pretty cool; good special effects and all, which should serve to give the song more help on the charts. But, it made me think.
See, a lot of people hate Guetta and claim he's a sell out. It's the age old cry, you know, when an unknown/undiscovered or shall we say, underground act gets fame, they are instantly branded as a sell out. Sucks, but that's what people do. But my how things have changed.
See, Dance, which Guetta represents is a world-wide phenomenom right now. And Nicki, well, she reps Hip Hop, which is also world-wide, but it is not Dance. So, if a Dance or Hip Hop artists goes Pop they are considered a sell out, but what if a Dance act goes Hip Hop or vice versa? Who is the sell out in this case? Is it Guetta for producing more pop friendly Dance or is it Minaj for crossing to the Dance world, when she's really a Hip Hop act?
These are more rhetorical questions, cuz frankly, for me, the entire sell-out argument is BS and has grown old. I think what some call selling out is, for the most part, just an artist expanding their repertoire, but I'm sure there are people out there who think otherwise, and I would love to hear your point of view.
So, who's the sell out David Guetta or Nicki Minaj? Or, is the sell-out cry just BS?Let us know in the comments or on our official Twitter here.