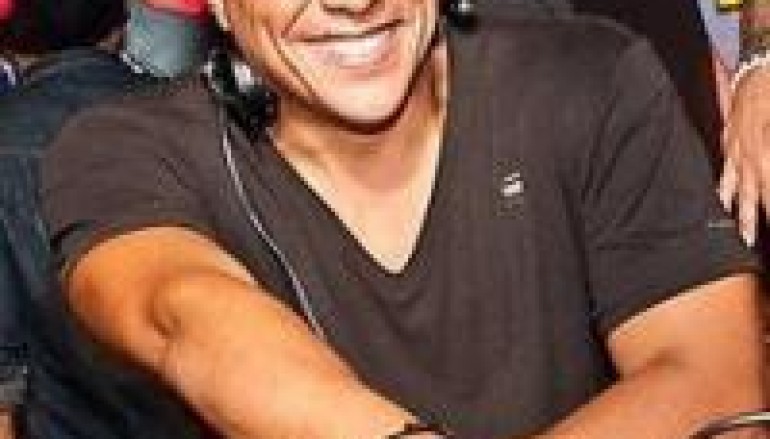 DJ OF THE WEEK 1.23.12: GEORGE MOREL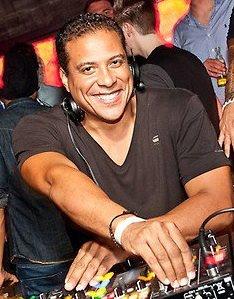 It is with great pleasure that I write about this weeks DJ of the Week George Morel. I have never met him personally, never even been to one of his gigs, yet I've been a big fan for years, in fact, I was a fan before I even knew I was.
See, while I was preparing to graduate from High School and enter the real world, I was DJing parties and had been pumping this lil diddy called "Wiggle It". Little did I know that it was only the second project of a burgeoning producer who was just getting started on his path to becoming the world renowned producer he is today.
New York born Morel, got his start like many a DJ by convincing his mother to gift him a pair of turntables, which he went to work on, mastering the art of spinning and blending vinyl. Of course, this lead to rocking at local house parties and basements, but a good education requires you go see the big boys play and what better place than New York to see some of the biggest DJs in the world! Morel knew this and did just that and it was all the motivation he needed to follow his dreams full time. He scored his first official DJ gig at a spot called Trax, at 17!
It was at Trax that he met David Cole from C&C Music Factory fame, who would ask him to play some early versions of tracks he was working on. This friendship lead to more collaborations, eventually leading to Morel working on his first production "Our Love (It's Over)" by Dee Holloway. Then came his second project, the aforementioned "Wiggle It", and I don't think I have to go into too much detail on that track; it was a worldwide hit reaching number #1 on the hot Dance Club Play charts, #3 in the UK singles chart, and #15 on the Billboard Hot 100!
By the time the 90's were in full swing Morel was too! Not only was he gigging more frequently at the best clubs in the city and beyond, he helped Strictly Rhythm records establish itself as one of the best House labels ever when he was offered a position as the Vice President of A&R simply based on his talent to pick a hit.
Morel never stopped putting out his own work and his discography is a who's who of the biggest names in Dance and Pop culture: Dee Holloway, Roland Clark, Joi Cardwell, C&C Music Factory, Martha Wash, Tony Humphries, Louie Vega, Mariah Carey, Lisa Lisa, just to name a few. DJ Mag didn't call him the Quincy Jones of Dance music for no reason.
With over two decades under his belt, Morel shows no signs he is letting up. Not only is he continuously traveling the globe gigging at the best clubs on every continent and island in between, such as Ministry Of Sound in the U.K., Tresor in Berlin, Yellow in Japan, Club Seven in Bahrain, and of course clubs Pacha, Privilege, and Space all in Ibiza, among many, many others, he also remains busy as the head of his own label.
Morel launched Groove On records in 1995, which seems like a lifetime ago in this industry, especially for a star run label. Yet, Groove On continues to sound fresh releasing top quality bangers on a consistent basis because Morel continues to use those skills that helped him all those years ago, the ability to hear quality, and a potential hit. Chances are you've been a fan all along, even if you didn't know it.