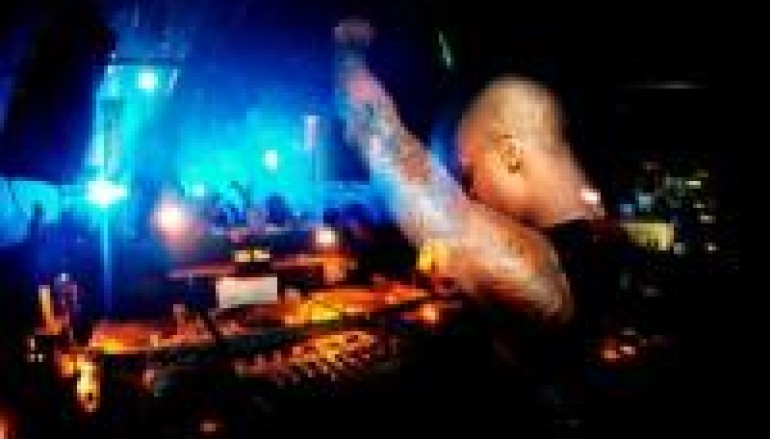 DJ OF THE WEEK 1.30.12: QUENTIN HARRIS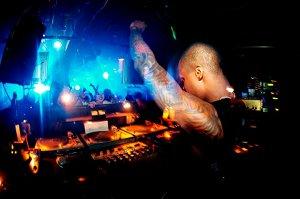 Quentin Harris. The End.
Ok, even though Quentin Harris is such a well known and beloved figure in the world of House, I can't just end it there. And believe me, I'm really tempted. I mean, Harris has done a lot in his still young life, he's still sitting comfortably somewhere in his 30's, has spun wax all over the world, has had countless hits, remixed a slew of big names in the Dance, Soul, Pop, and World music scenes, basically, the list, like Harris, goes on and on and on! And so, we must too.
Born and raised in Detroit, Harris grew up surrounded by music, it seems everyone in his family played or sang. His father, mother, and both his brother and sister either played instruments and/or sang. His father and brother played the trumpet, his mother the violin, cello, and the French horn, his sister sang on the church choir, and his grandmother played piano, which was a major influence on a 5 year old Harris.
Equally as influential was Detroit radio with the likes of DJ Ken Collier on WBLS and of course, Charles The Electrifyin' Mojo Johnson on WGPR. Inspired with all this music, Harris taught himself piano and was so good that he famously went through a slew of piano teachers who knew less than the child prodigy.
A few years later, still a teen, an uncle invited him to the studio to play the ivories on a few Hip Hop tracks. Harris did more and was soon taking note of the studio equipment and directing and engineering the tracks for his uncle. This lead to Harris working on his own music, producing several groups, one which was signed, and even singing. Keep in mind, Harris was still barely old enough to drink. He soon scored an internship at Vanguard Studio's where he began by getting the talent their coffee and ended playing for them. One of the studio's clients, a Hip Hop group called Masterminds heard one of his beats and wanted to work with him, he ended up producing their entire album and served as their tour DJ. Yeah, he was that good. Harris was on his way.
As you can probably tell, there was (and remains) a lot of Hip Hop influence in Harris' life. So, where did House come in? Well, remember, he was a student of Detroit radio and they played everything, so it was no surprise that Harris had been producing his own House tracks all along, though he wasn't really sharing them much beyond some friends. He soon began to visit New York regularly to get closer to the scene and this is where he witnessed his first Superstar DJs in action: Junior Vasquez and Timmy Regisford. He eventually moved to New York permanently and got a job at Satellite Records. This crack in the door was all Quentin needed, before long he had a bootleg remix of India.Ari's 'Ready For Love' in Regisford's hands, a remix Regisford loved so much he asked to meet the young Harris.
What follows is now a famous story, Regisford commisioned Harris to remix Donnie's 'Cloud 9', which he did. Regisford, who is known for playing records multiple times in one nite, loved the record so much he played it twelve times! Next followed his remix of Mariah Carey's 'Don't Forget About Us,', 'Let's Be Young,' 'My Joy,' and on and on and on. Louie Vega, Frankie Knuckles, Osunlade, Blaze, Dennis Ferrer, Stevie Wonder, the late Etta James, Patti Labelle, Beyonce, Alicia Keys, Jill Scott, Justin Timberlake, Sting, Femi Kuti, these are just a few of the legends Harris has worked with. Of course, there is his extensive collection of singles and two albums 'No Politics' and 'Sacrifice' and his constant world touring, and, and, and. Let me stop here, I think you get the picture. Now, since Harris is such a prodigy, we're providing not one, but two mixes for you. So, press play and hear one of House musics own prodigy's at work.
Quentin Harris@Lolipop Albania-2011-08-06pt2 by Quentin Harris Quentin Harris@Lolipop Albania-2011-08-06pt3 by Quentin Harris