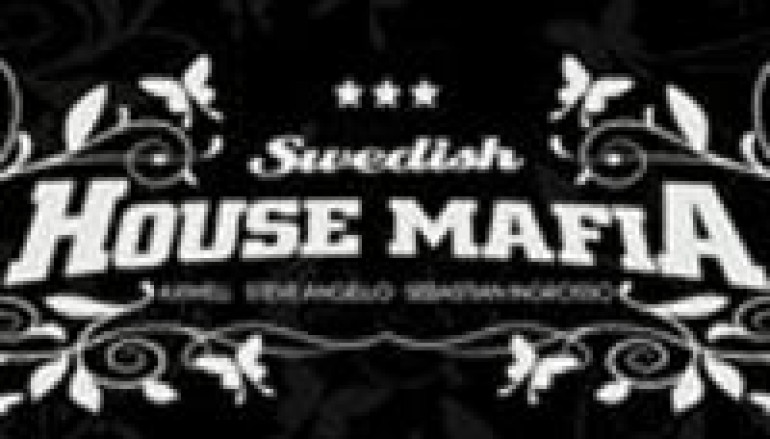 DJ OF THE WEEK 10.4.10: SWEDISH HOUSE MAFIA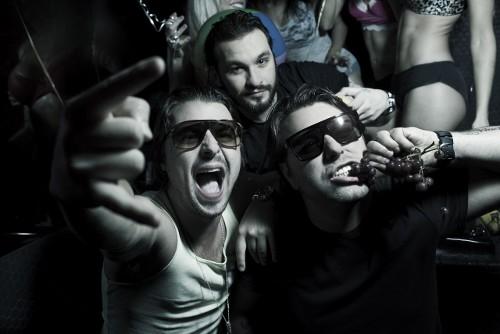 The story is that Axel Hedfors, Sebastian Ingrosso, and Steve Angello came up with the name Swedish House Mafia during a late night conversation, in front of a 7Eleven while drinking coffee. No word on whether there were any other drinks involved before the coffee, perhaps a few Slushies that caused a massive brain freeze to all three of them at the same time. How else do you explain why three DJ/producers, each successful and well known on their own, would team up and form a group? Well, based on the body of work they have put out in the short time they've been together, maybe we should all get some Slushies.
Collectively, these three guys have released, remixed, and put out numerous productions. They have worked together and released tracks at some time or another before they teamed up as SHM, and each member has released countless productions and remixes under other names and as part of other groups. In fact, unless you had an insane amount of time on your hands, it would be quite the task listing all their individual tracks and remixes, deciphering who's lead on a given production, and so on. That being said, I am going to attempt to give you a quick break down. I just hope I don't receive a beat down if I attribute a track to the wrong member, hey, Mafia is part of the group's name.
Axwell is the man behind such hits as "Feel The Vibe," "Watch The Sunrise," "Nothing But Love," and one of my personal favorites, the unforgettable "I Found U." He's also done remixes for Madonna, Usher, Nelly Furtado, Deep Dish, and many more. Steve Angello is the only member of the group with no official releases prior to 2000, but boy, has he been busy ever since. You should be familiar with two of his biggest remixes, one of the Eurythmics classic "Sweet Dreams," the other of the Robin S floor banger, "Show Me Love." If you really keep your ear to the DJ booth you would also be familiar with his hits "Monday," "Sexy F*ck," or one of his most recent solo releases "KNAS." Sebastian Ingrosso has remixed tracks for Justin Timberlake, Moby, Röyksopp and more. His own tracks include "I Can't Get Enough Featuring Alexandria Prince," "Kidsos," "Together," and a whole shit load more of goodness.
Alone, any one of these guys can tear the roof off a party, which is why I believe we are lucky that when these three juggernauts team up there isn't a tear in the space time continuum or something. In the meantime, press play on the following mix and get ready to get your mind blown, sans Slushie.