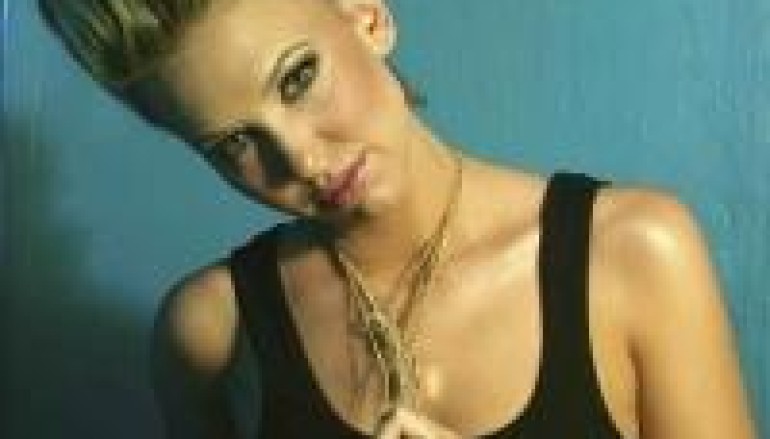 DJ OF THE WEEK 9.27.10: GINA STAR
The say that "everything is bigger in Texas" and Gina Star only proves that saying to be true with her determination and quick rise to prominence in the Dance scene. Born and raised in Texas, Gina's taste in music gravitated more towards the sounds emanating from the Electronic dance scene than the country western twang Texas is known for. Her love for the music lead her to frequenting the dance clubs and raves and soon, like has happened too many of us, she caught the bug.
Not just another pretty face, Gina was interested in the workings going on in the DJ booth and decided to pursue the craft seriously. She asked a DJ friend for some help and before long, she had her own equipment, and was on her way.
Gina's path soon led her to LA, where she moved in 2006 and quickly became known for her uplifting, big-room, house sound and was heralded as one of the most south after DJ's in the city by LA Times and E! Entertainment. But Gina was just getting started. Soon after, she was pegged as the Director of A&R at Thrive Records.
The obvious next step was producing, and Gina wasted no time. In 2008, Gina released her first single "Rock With Me," and followed that up with the smash "This Is Hollywood," in 2009, a hit that cracked the Beatport Top 10, making Gina the first female to do so. This same year, Gina made another big move, this one to the UK, where she serves as one of the resident DJ's at Toolroom Records. Record exec by day, burgeoning Superstar DJ by nite; the girl from Texas, is doing big things.

Currently, Gina can be found rocking parties all over Europe and abroad. You can also catch her latest productions "I Want It Now", which we featured here, and her latest single "I Want It All" which you can hear capping off the following mix. Don't fotget to check out her 'Afterclub' mix on Toolroom's Ibiza 2010 compilation. So, sit back and listen to this special Fall Promo mix she put together featuring some of the biggest hits currently hitting the dance floors; one listen, and you'll soon realize, Gina is the real deal, and more than makes Texas proud.
LINKS: