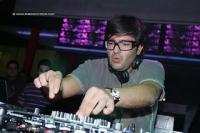 DJ OF THE WEEK 11.22.10: WALLY LOPEZ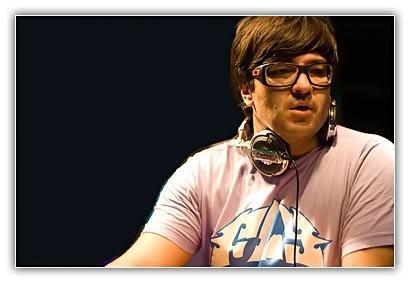 Wally Lopez, is from a town called San Blas in Madrid Spain, and is quite the amazing character. And it's not because of the distinctive collection of colorful eyewear he is famous for rocking. He has exploded on to the scene by dropping massive remixes for David Guetta, ATFC, Dirty Vegas, and one of this writers favorite songs of all time, Information Society's classic 'Running,' which Lopez dropped in 2002 on a Spanish label called Blanco Y Negro.
Wally Lopez is not just a DJ; he's a mogul in the making, actually this mogul has a base of operations, it's called Wally's Factonomia Group. See, in between playing sets all over the world and his Friday nite residency at Space Ibiza he runs three labels: Formula and FATXL Records, and his biggest The Factoria. He also has his own clothing boutique in Madrid called, Tremenda Shop. Of course, we can't forget his radio show, La Factoria, and this is where things get really interesting.
See, Wally puts on a great show as a live DJ and on his show. His playlists are full of truly great dance music. From House to Electro to techno and beyond, he takes you on a journey, as all DJ's should, through time and emotions. He seamlessly mixes new dance floor bangers with feel good anthems easily working any crowd into a frenzy. What makes Lopez truly stand out is when he throws in a club classic or one of those forgotten gems from way back, and still manages to keep everything fresh. The new jacks have no idea they are being schooled with a bit of history while those with keen ears and more than a few years realize Lopez is a true student of the craft, and not just another 'wanna be'. And Lopez would know, because the thing that makes him truly amazing is that he began hosting his first radio show on Spain's Top Radio at the incredibly young age of 13!
Yes, you heard right, while most of us were still playing with action figures, Lopez was at the helm of a popular radio show. I think that makes for a pretty amazing character, don't you?
OFFICIAL SITE: