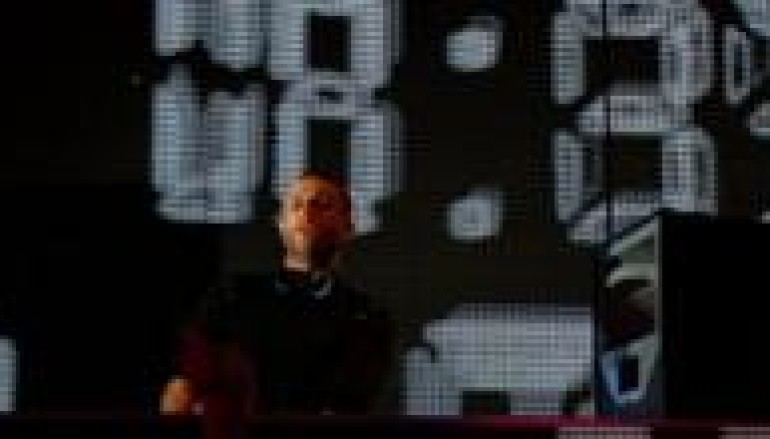 DJ OF THE WEEK 11.28.11: TOM STEPHAN AKA SUPERCHUMBO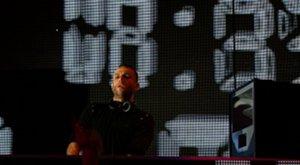 With a stage name like Superchumbo, a DJ better make sure he comes correct, or risk being yet another unfortunately named disc jockey, doing more harm than good to the craft. Thankfully, Tom Stephan, the man behind the moniker which means super-leaded gasoline in Portuguese, more than represents.
Superchumbo is admittedly a catchy name, but the New York born Stephan knew exactly what he was doing when he chose it, even if a few years prior he didn't even know he was going to be a DJ.
Tom Stephan has always loved music, but his first love was movies. He moved to France to study film at the London International Film School and as most college age people, began hitting the clubs. His taste in music was quite varied, in fact he was a big fan of Industrial and bands such as Nitzer Ebb and Pet Shop Boys, but his excursions into the French nitelife is where he was really introduced to Electronic music. However, it was a trip back to his native New York in 1991 that changed everything for the young Stephan. During a nite out in the city, a visit to the legendary Sound Factory where the even more legendary Junior Vasquez was on the set inspired Stephan to change his course. "I became a House head overnight," he once said about the affect Vasquez had on him.
Though he had been making his own music since he was a kid, as well as for his fellow film school buddies' films, he was reinvigorated and soon after was purchasing equipment and buying records during his frequent trips back to New York, as well as studying the greats such as Danny Tenaglia, X-Press 2, Basement Jaxx, DJ Pierre, and more. Determined to succeed he hit the ground running and began polishing up his producer and DJ skills.
Stephan released his first track in 1994, just as he was completing film school. Titled 'Filthy Hetero,' he didn't release it under the name Superchumbo, but the artist name Tracy and Sharon, which was originally a duo consisting of him and a friend. The partnership didn't last long and one day while at a gas station he came across the name Super Chumbo. The name stuck in his head maybe because much like the sound he would be known for years later, it was catchy, yet different, and when he officially embarked on his solo career he adopted it as his official name.
After a couple of underground singles, Superchumbo's first major hit 'Revolution' struck in 2001 which immediately put the name on the world stage with its big-room, club-friendly sound. The track was on every major DJs playlist and named Track of the Year by Pete Tong. Due to its success, Superchumbo soon found himself holding down his own residencies at Substation and Crash, hosting his own nite called Roach at the now closed London club Turnmills, and spinning at major clubs all over the world. His work as producer also picked up and he was soon remixing and working with many of the people who had inspired him all those years ago including all the names mentioned above, even Nitzer Ebb whose track "Control I'm Here" he remixed. And that's just for starters, there's also Goldfrapp 'Number 1,' Major Lazer 'Keep It Going Louder,' Missy Elliot 'Get Your Freak On,' The Ting Tings 'Great Dj,' Kylie Minogue 'Can't Get You Out Of My Head,', and many more. Of course, there are his albums and EP's 'LeadHead-The Sound of Superchumbo,' 'Wowie Zowie,' and 'The Revolution,' and mixed CDs all of which have raised his status in the game and made his name a familiar one, even if it is a peculiar one.