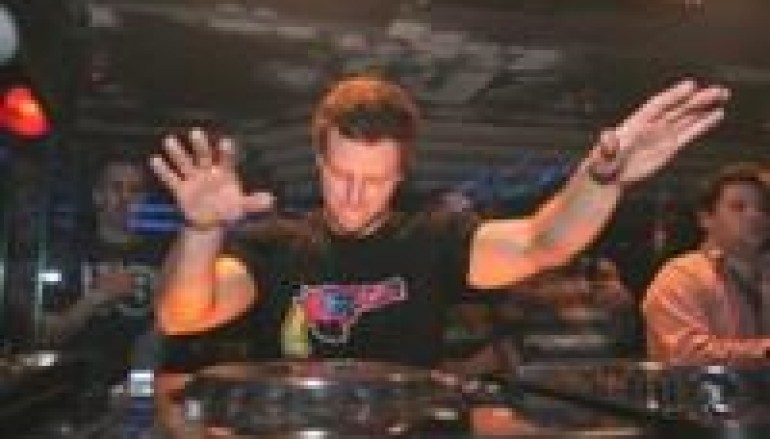 DJ OF THE WEEK 12.20.11: FEDDE LE GRAND
When you think about the big room sound popular in Dance music these days, what DJs come to mind? Roger Sanchez, David Guetta, Mark Knight, Sasha perhaps? How about Fedde le Grand? If you've been paying attention to the scene, he's not only on your list, he's probably one of your favorites!
Fedde le Grand was born in the Netherlands and fell in love with the sounds of American music at a young age, especially House music. He counts George Clinton and Michael Jackson among other Pop icons as some of his influences growing up, but then there is Masters At Work, Todd Terry, and one of the first big German House DJs/producers Mousse T. By his early 20's he was making a name for himself with a two year residency at a small local club and hot spots throughout his homeland.
With the new century also came a new chapter for le Grand as he began producing his own tracks. In 2004, he released his first production titled, Electronic EP under the name FLG and followed that up with a string of underground releases, some of which were noteworthy and served as a sign of what was to come very soon.
In 2006, le Grand really blew up on the scene with his ode to one of the cities where it all began, 'Put Your Hands Up For Detroit'. To say the track was a hit is an understatement. Not only was it a number one hit in the UK, Spain, Russia, Finland, and Bulgaria, it also racked up a slew of awards. It won a Danish Dance Award, was selected as the Summer Anthem of Ibiza 2006, and at the 2007 IDMA's it won the Best Underground House Track and Best Breaks/Electro track and the Best Breakthrough Solo Artist award for le Grand, as well as the Club Banger Of The Year in 2008's Club Awards in Miami. It also caugt the attention of a few fellow industry people. Madonna chose the track to play during the opening of her live shows and later on, she would hire him to remix her single 'Give It 2 Me'. Finally, the track was also covered by D12 the Detroit Hip Hop group associated with Eminem.
Ever since le Grand has been on a tear, remaining busy in the studio with not only his own productions, but also remixing for big names such as Robbie Williams, David Bowie, Madonna, Fatboy Slim, Benny Benassi, and recently Coldplay for which he remixed 'Paradise' and DJing in the hottest spots, festivals, and in his own tour in all corners of the world. Needless to say, le Grand has been on everyones top lists ever since, check out the following mix and hear why.
Fedde le grand – dark light sessions 001-11-11-2011 free download by MIKE-K (OFFICIAL)