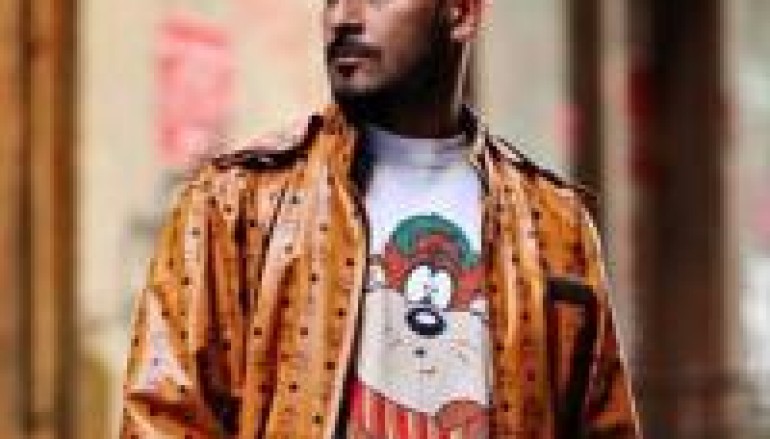 DJ OF THE WEEK 3.18.13: ARMAND VAN HELDEN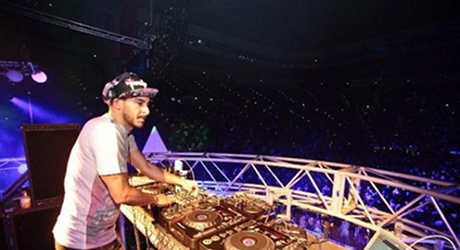 The Winter Music Conference is in full effect. Miami Beach is pumping, literally, with the excitement of thousands upon thousands of eager party people partying to the sounds of the worlds greatest Superstar DJs and those who want to join their ranks. Chief among these Superstar DJs is one who has been quiet as of late, at least as quiet as a DJ can be in this scene. His name is Armand van Helden and he is as hot, as relevant and as loved as he always has been.
Armand van Helden was born in Boston, Massachusetts, though I'm sure much of you would rather hear about his birth as a DJ. That is not as easy a task however. See, van Helden's father was in the U.S. Air Force so the family traveled a lot. It was somewhere between Italy, Latvia, Netherlands, Turkey or one of the other many countries he lived in that he caught the DJ bug. One of his constant companions throughout, besides his tightly knit family, was music. Seeing his sons passion Sr. van Helden bought his son a Pioneer turntable. Jr. then added a second turntable and a mixer and a DJ was born.
Van Helden's first gig was a high school dance. He recalls it was a success and led to being invited to spin at a local youth center where he would spin every Friday nite. This was the time that Hip hop had just begun to be noticed by the mainstream back in the states, where van Helden had come back to for a year. When the family moved to Holland he took some Hip hop with him and introduced it to them. Can you imagine the seeds he planted? Hip Hop surely owes him some props, right there.
A few years later, the family moved to Italy and it was there that he had the good fortune of landing a radio station gig. Good fortune came his way again when he landed a DJ gig at a local club when the DJ didn't show up and his friends, all enlisted military men advised the club owner of his skills. He was a hit and turned the club into the city's hottest spot.
The Van Helden family then moved back to the states again. Armand enrolled at Bunker Hill Community College and begun looking for a gig. It wasn't long before he was spinning at various venues throughout the city. He then scored a residency at one of Boston's hippest spots, the Loft. You can say, Armand had this DJ thing down. He made a name for himself and began thinking of his next step.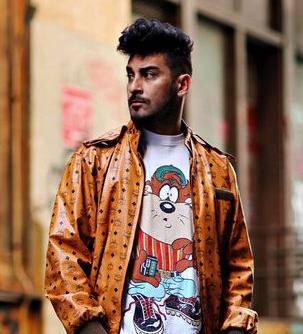 Armand wanted to not only spin music, he wanted to start creating some of his own. He had taken a legal review job after graduating, but not wanting to put his dreams on hold for even a second, he quit and in 1991 began working at X-Mix Productions. Just a year later he dropped a demo on the laps of legendary A&R Gladys Pizzaro and soon after had his first release, 'Stay on My Mind' under the name Deep Creed and a few months later 'Move It to The Left' under the name Sultan's of Swing.
Within a few years van Helden was churning out releases and remix after remix under various names and then in 1994 he scored a hit that would change everything. The song is as recognizable today as it was when it first hit, and it still moves the crowds just the same. 'Witch Doktor' was a world-wide hit in the still underground genre, but it lead to work with plenty of aboveground stars such as New Order, Deee-Lite, Faithless, Deep Forest, and Jimmy Somerville.
Van Helden was just getting started. He scored another big hit in 1996 with a remix of a Tori Amos song 'Professional Widow.' The remix sent him into the stratosphere, he was no longer an underground producer, he was a mainstream attraction. The Rolling Stones, Janet Jackson, Puff Daddy, Daft Punk are just some of the names that came knocking, and it hasn't let up since. He has scored a slew of hits, 'The Funk Phenomena' being just one of them, released 11 albums, remixed and worked with the deepest underground acts, Hip Hop heavyweights, and mainstream Pop acts such as KRS-One, Vanessa Williams, Sneaker Pimps, Katy Perry, Britney Spears, C.J. Bolland, Kim English, Juliet Roberts, just to name a few. Fact is, I could go on listing his accomplishments but after all this, I frankly just want to pump all the Van Helden productions in my library. If you're in Miami this week you can get lost yourself when heads up a nite at Cameo with his old X-Mix family. Do not miss it if you can. Until then, or if you can't make it, get lost in some House music history in the following mix by one of the best, period.
Armand van Helden – Live @ Sensation Brazil (Sao Paulo) – 02.06.2012 by Livesets.At on Mixcloud