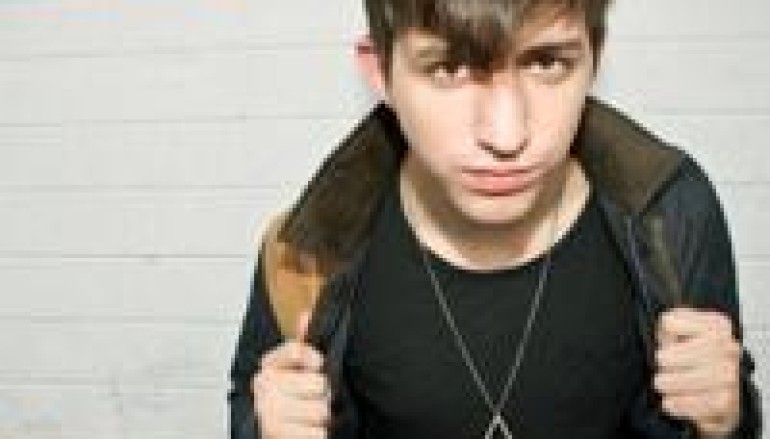 DJ OF THE WEEK 3.11.13: PORTER ROBINSON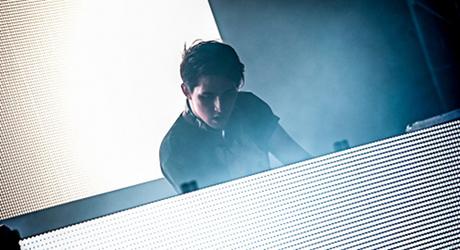 Listening to the veterans of the dance music and dj scene talk about the Winter Music Conference, one could easily begin to think the best days of the conference are behind it. Especially when they begin to wax poetic about the good ole' days when it was more underground and there was more of a communal feeling in the air and the DJs weren't pop stars. And that is precisely what these veterans take issue with the most. They feel the new breed of DJs are all frill and no substance. More pop stars than true blood DJs with a healthy knowledge and respect of the old school.
Of course, there are those who are faking the funk, but this could be said about many people both new and old. That being said, it is great when someone does in fact appreciate and takes the time to learn about the history of those who laid down the foundation. A DJ who does this and who just might restore a veterans faith in the scene and perhaps even humanity itself, is one young man by the name of Porter Robinson.
Porter Robinson was born in Chapel Hill, North Carolina in 1992. Very fitting time to be born especially for the young man many call the future of dance music. See, it was during this time that House music really blew up throughout the globe for the first time, especially in Europe. Back in the states, it was appearing in the pop charts en masse, also for the first time, even though it had begun here over a decade prior. Ask Robinson about this era and you'll find he has a deep appreciation for it, but you'll also find he can go even further back than the early 80's, which many regard as the birth of House music. Fact is, Robinson might just piss off the veterans with his views on the roots of all this music, no matter what you call it. For example, he agrees that dance music might have begun in the States, but electronic music itself he says can be traced back to 60's Europe with groups like Kraftwerk. He has a great point there, but one thing is clear, he may be just as knowledgeable about the history of this music as someone twice his age, if not more so. There is and something that might endear him to the veterans however, it is how he also hates the term electronic dance music and even more so the now household acronym, EDM. Just don't tell the veterans how Robinson discovered his love for music to begin with.
Robinson first became interested in electronic music when his older brother brought home a copy of the game Dance Dance Revolution. Game play be damned, he fell in love with the soundtrack and soon after had a copy of Sony ACID Pro among other software and was making music in his bedroom. He first made a name for himself under the name Ekowraith producing Eurodance. In 2010, he released his first single 'Say My Name' and it immediately hit #1 on Beatport's Electro House chart. He followed this up in 2011 with an EP on a then new label called OWSLA, headed up by the one and only Skrillex. Titled 'Spitfire' it crashed Beatport's servers upon release and remained in the number one spot on the sites charts for two weeks. It also hit number one on iTunes, though their servers handled the load much better.
In 2010, Robinson released 'Language,' despite his fear that he might disappoint his fan base. Featuring female vocals and far sweeping Trance synths, it was a big change of style and a big risk. Well, maybe his fan base is just very open minded because the song immediately reached #1 on both Beatport and iTunes Dance charts.
It's doesn't even feel right to talk in terms of years when talking about Robinsons success, especially when you consider just what Robinson has done. It's hard to say "over the last few years" for instance when talking about withnwho he has toured. It was not that much more than 24 months ago that he was on tour with Skrillex or Tiësto. I don't know about you, but if it were me that would be so fresh in my mind, I'd probably still be in shock. It was also just a little under 24 months ago that he was touring Europe on his own and hitting the festival circuit for the first time – Coachella, Tomorrowland, Creamfields, Lollapalooza, Ultra Music Festival, Electric Daisy Carnival, and Electric Zoo all in the bag before he is even old enough to drink in the states. Which reminds me, thank goodness Robinson is not one for hard core partying and drinking. Otherwise, his residency at Las Vegas hot spots XS and Surrender, which he scored just a few short months ago, would otherwise spell trouble. Lastly, it was not that much more than 24 months ago that Robinson first appeared on DJ Mag's Top 100 DJs List at number 96 in 2011. In 2012, he climbed all the way up to the 40 spot. How many months ago was that? I think it's safe to say, Porter Robinson has arrived.
In the meantime, Robinson will be in Miami for the Winter music Conference taking to the decks at Mansion alongside Mat Zo for the 'Loving You Is Easy Miami' party at Mansion. Oh and in case the veterans out there need some more convincing about Robinson, here's a cool fact. He does not play pre-recorded sets. He finds it disingenuous and doesn't feel right doing that to the fans. I don't know about you, but you can't get more real than that.