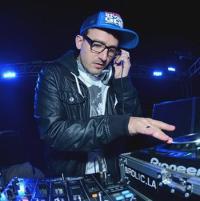 DJ OF THE WEEK 3.26.12: HATIRAS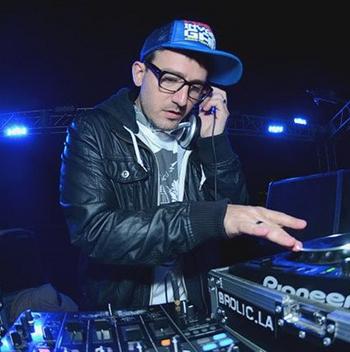 Time sure does go by fast when you're having fun, and this month seems to have flown by exceptionally so. In honor of WMC, which is wrapping up tonite as we speak, we've been bringing you some awesome DJs this month in this here DJOTW. We've featured Boddhi Satva, Sander Kleinenberg, and Tatiana Fontes. Now, how do you wrap up the month after a line-up like that? Well, we're heading to Canada, Toronto to be exact, and the DJ is Hatiras.
Hatiras, the name sounds like some Greek God, alas, George Hatiras is a mere mortal, but from what I hear, every time he rocks a party, an angel gets his wings, knocked off.
Hatiras began as a promoter in the 90's, but instead of just promoting events, he helped keep the ravers high, but not by selling them drugs. Hatiras actually sold energy drinks! Of course, this was just a means to an end, for Hatiras had his sights set on that most coveted of spots, the DJ booth. He wasted no time and before the century came to an end, he was already establishing himself as a DJ and a producer signing to his first label, Chicago's International House Records and releasing Liquid Adrenaline Session's 1 and 2. In 2000 he dropped Liquid Adrenaline Session 3, featuring "Spaced Invader" his first notable hit. The Toronto rave kid, was on his way.
Fast forward and we find ourselves in an entirely new world. The 21st century saw Hatiras established as one of the most prolific Djs and producers in the game, something he earned by rocking crowds with awesome high energy Electro infused sets full of massive bone rattling sounds, and his awesome work in the studio remixing for the likes of La Roche, Roger Sanchez, Junior Jack, Loleatta Holloway, Carole Pope, Kylie Minogue. He also has a popular online radio show, Hatiras Presents on his official website, and lastly there is his label Hatrax Records.
To really get familiar with Hatira, check out his many hard edged Electro productions, but I really suggest you check out The New Disco EP. Or you can just press play on the following mix and see why Hatiras just might walk with the Gods of dance!
Get more Hatiras