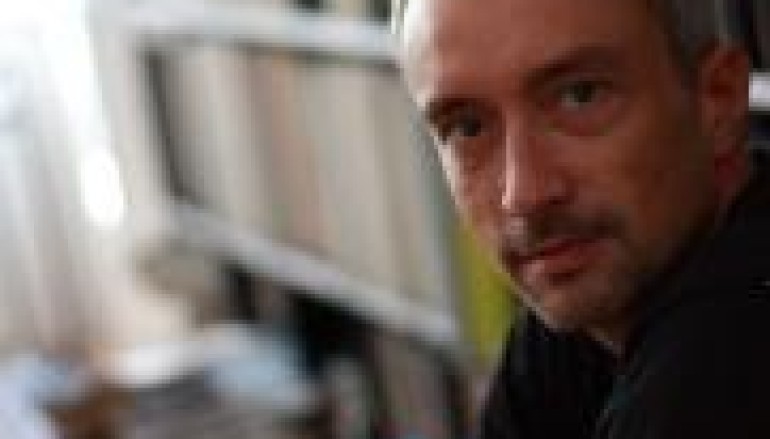 DJ OF THE WEEK 3.28.11: DJ T
Ok, let me put this out there right now. I am a little nervous about writing this week's DJOTW feature. Besides being a great DJ, producer, record label owner, A&R man, and club owner, DJ T is also an accomplished writer who has contributed to books about Electronic music and founded and published Groove magazine. Needless to say, I better dot my I's and surely cross my T's.
Born in Dusseldorf, Germany, the sounds of dance music were born in Thomas Koch when he was a child. First, it was Disco and then he was popping and spinning on his back break dancing to the new sounds of Hip Hop emanating from the States. Eventually, the sounds became more electric and House, Acid House, and Techno started filling up his crates, soon after DJ T was born.
DJ T's ascension to world renowned DJ began humbly enough like many a DJ career by spinning at local parties. A true student of the craft, T was dedicated and focused, he put in his work, sharpened his skills and eventually earned his spot behind the decks of some of Frankfurt's hottest clubs. Venues such as The Box, Plastik, Dorian Gray, Music Hall, and others became T's playground for years as he established himself as one of Germany's top DJs.
One thing that is apparent about DJ T when you listen to one of his sets is that he really loves Electronic music, in all its forms. You can see that reflected in all he has accomplished throughout his career as well. They say when you love something, it is not work, so it comes as no surprise then that T has been so successful in all that he has set out to do, and he has done a lot. Aside from his illustrious DJ career and the aforementioned Groove magazine for which he served as Editor for 15 years, T has also been a successful promoter and opened his own establishment in Frankfurt in 1989, named Monza, which he even took to Ibiza. He also started the record label Get Physical Music in 2002, voted 2005 'Label of the Year' by DJ Mag and its sister label Kindisch records in 2006.
As a producer, DJ T is a relative newcomer; his first production was 'Monsterbaze.' He followed that up with 'Starlit/Electrofied,' 'Freemind,', 'Philly,' and a slew of others before dropping his first album 'Boogie Playground' in 2005. In 2009, he dropped 'The Inner Jukebox,' and a collection of some of his works aptly named 'Best of Selection Part 1' in 2010.
His latest album 'Pleasure Principle' is due any day now has just been released and promises to be one of his best works yet. Staying true to form, he is embarking on a world tour to bring his deep sets to the masses. The tour will take DJ T around the world and back and promises to be as exciting and energetic as he is. We're sure if you're lucky enough to attend any of his performances, you will be sufficiently pleased. We just hope he's pleased with this piece.