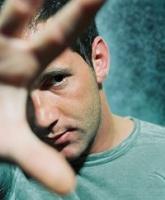 DJ OF THE WEEK 3.21.11: STEVE LAWLER
Picture this, an aspiring DJ out to make a name for himself starts throwing a party in a rarely used, dark, isolated tunnel under a highway in England. Imagine the party is a success, in fact, it will eventually be remembered as legendary by the hordes of party people who would increasingly pack the tunnel weekend after weekend in its short life time. About six fun-filled weekends is all it would take until the heat came down on the event and the cops shut it down. This is how Steve Lawler got his start.
Born in Birmingham, England, Lawler fell in love with Electronic music and the surrounding scene as a teenager. His enthusiasm quickly got the better of him and before he even was a skilled DJ he launched his now legendary m40 parties, named for the highway under which the tunnel was located. Soon after he was being offered gigs at real clubs, his skills developed, and now, Lawler is one of the most exciting DJs in the game.
Energetic, passionate, focused, Lawler is known for his keen sense of reading a crowd and giving them what they need. His sets are compromised mostly of deep, hard, tech infused tribal House sounds that keeps crowds jumping for as long as he is on the set, and he is known for rocking 8 hour plus sets. It's no wonder he is one of the most exciting DJs making his way to the top of peoples lists over the last few years.
Of course, someone with this kind of determination doesn't stop at simply being a DJ. As a producer, Lawler has released over 10 albums and CD mix compilations and remixed countless tracks. He also launched his own label Viva records in 2005.
These days you can catch Lawler rocking the biggest clubs in the world, from Space in Miami and Ibiza, Pacha in Buenos Aires, or exotic locals such as Zouk in Singapore, and this time, you can bet the parties are legal.
OFFICIAL LINKS: