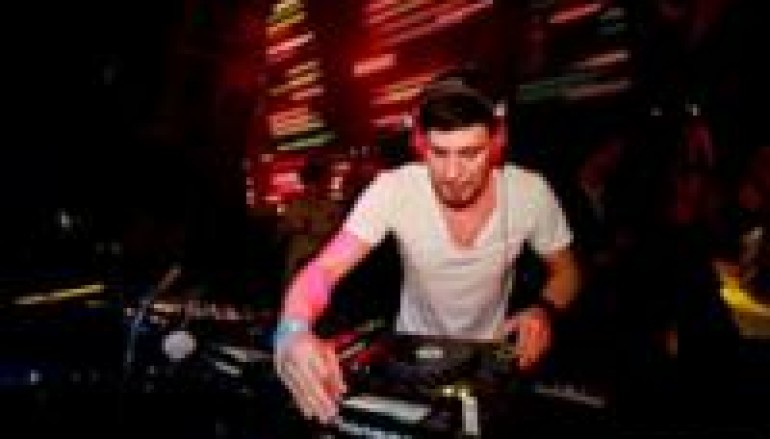 DJ OF THE WEEK 5.14.12: THOMAS GOLD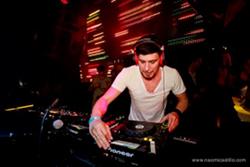 The Electric Daisy Carnival comes to New York this upcoming weekend so, we thought why not feature one of the DJs that will be present. The question was who? So many big name DJs will be performing, many that we haven't featured yet in DJ of The Week such as Kaskade, Hardwell, Erick Morillo, and many, many more. It definitely wasn't easy but we think we made a good choice in Thomas Gold.
Berlin born Thomas Gold is def part of the new school of big time Electronic music DJs. His specialty is progressive House with a heavy influence of Techno and electro tinged fair, all delivered in the big room style popular all over the world right now, in fact, it's DJs like Gold that have helped fuel this electronic music explosion we're currently experiencing.
Thomas began his music journey as a kid when he received his first keyboard at seven years old. At 15 he upgraded to a Yamaha DX-11 synthesizer and a drum machine and that's when he says he began to entertain ideas of becoming a DJ. Before long he had set up a studio in his bedroom and began working towards that goal. He hasn't looked back since.
To say Gold has gone a long way from his small bedroom studio is an understatement. Ever since his first release, a track called "LOV" in 2005, released under the name Ortega & Gold, he has been on a steady path to DJ stardom. 2010 was his breakout year, and he brought that momentum straight to 2011 and into 2012. To list what Gold has accomplished in just a few short years is a tall order. You'd be hard pressed to find anyone as young as him with so few years in the biz that has accomplished half as much.
These days countless veterans seek him out for remixes when they need that golden touch. He has remixed from the likes of Erick Morillo, Roger Sanchez, Paul van Dyk, Fatboy Slim, Laurent Wolf, Martijn Ten Velde, Alex Gaudino, and even popstars such as Lady Gaga -check his official/unofficial remix of Adele's "Set Fire To The Rain" on YouTube.
Gold's reputation as a master remixer has exploded but, he is also an equally talented and successful producer with massive bangers such as 'Open Sesame,' 'Don't You Want Me,' 'Everybody Be Somebody,' 'Losing My Religion,' and a slew of others.
As for DJing, well if his constant touring is any indication, he aint doing that bad for himself there either. You can really tell just how far Gold has come from his bedroom studio when you see him delivering his gospel of progressive House in big shows full of all his tech wizardry and more! If you want to catch Gold live and didn't get tickets for this weekends EDC, don't worry, I wasn't exaggerating when I said he is constantly touring. Just click around a bit and I'm sure it won't be long before you find a venue you can catch him at. Las Vegas, New York, Ibiza, South America, Canada, Asia, Australia, Thomas Gold is everywhere. If you want to take some Gold home with you, make sure to cop his upcoming CD compilation dropping May 28. In the meantime, we have a mix for you, right here, right now. Brace yourselves!