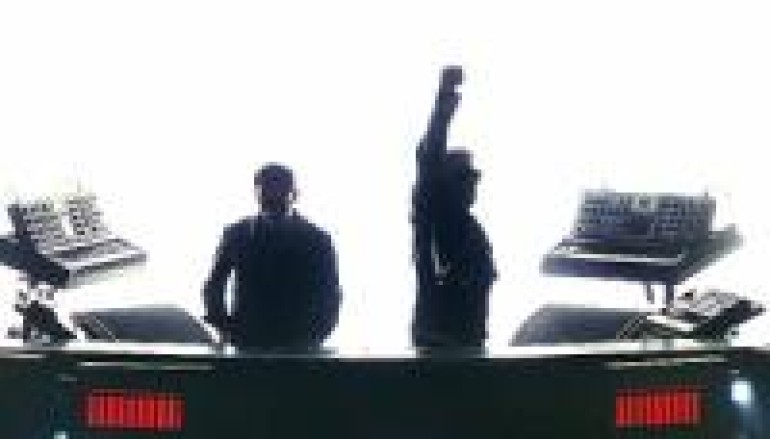 DJ OF THE WEEK 5.21.12: NERO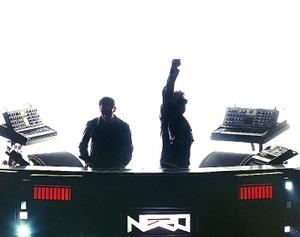 The New York edition of the Electric Daisy Carnival is wrapping up as I write this, in fact, the closing act on the decks of the cosmicMEADOW stage right now is a group I would have loved to see live. A relatively new group that has already been making big noise with their hardcore mix of Drum and Bass and Dubstep. I am talking about NERO.
NERO is made up of members Daniel Stephens & Joe Ray, two London born blokes who met at 15 years old and immediately hit it off. Both were already into music; Stephen's played the cello and was even attending a special music school while Ray was mastering the classic guitar. Their parents were undoubtedly proud; perhaps satisfied that their boys would grow up to be well rounded adults with a little bit of musical skill. I wonder if they realized that in their respective bedrooms, each of their children were on their home computers entertaining ideas of becoming world famous DJs?
In 2004, less than ten years after meeting and officializing their creative union under the NERO banner Stephens and Ray released their debut studio production 'Space 2001'. The pair has been on an upwards trajectory ever since.
Known for their thick pairing of Dubstep and Drum and Bass, NERO has garnered the love of fans all over the world as well as its biggest DJs due to their hard-hitting, energy-infused productions and spectacular remixes. From their debut EP, 2006's 'Requiem EP,' to their hit Dubstep single 'This Way,' to their incredibly massive debut album 2011's 'Welcome Reality', which debuted at number 1 in the UK album chart and included the chart toppers 'Guilt,' 'Innocence,' 'Promises,' 'Crush on You,' 'Reaching Out,' 'Must Be The Feeling,' and 'Me & You.' Let's not leave out their remixes such as The Streets, 'Blinded by the Lights,' N.E.R.D's 'Hypnotize U,' Calvin Harris', 'Feel So Close,' Drake's, 'Forever,' Deadmau5's 'Ghosts 'n' Stuff,' and on and on and on. Bottomline, NERO is the shit!
All their studio accomplishments aside, NERO throws a mean party from behind the decks. I mean, even as I write this I can only imagine the ruckus they are raising right now; I swear I can feel the ground shaking at the Meadowlands -which if you are not from New York, is in New Jersey, and I'm in New York! High energy, dramatic, moving Drum and Bass, poignant, in your face Dubstep, NERO brings it together masterfully, and since I am not one in the crowd jumping up and down to the beats they are raining down on the crowd, I guess I'll just settle for their ESSENTIAL MIX, which just might be one of the shows best mixes ever. Not a bad consolation prize if you ask me.