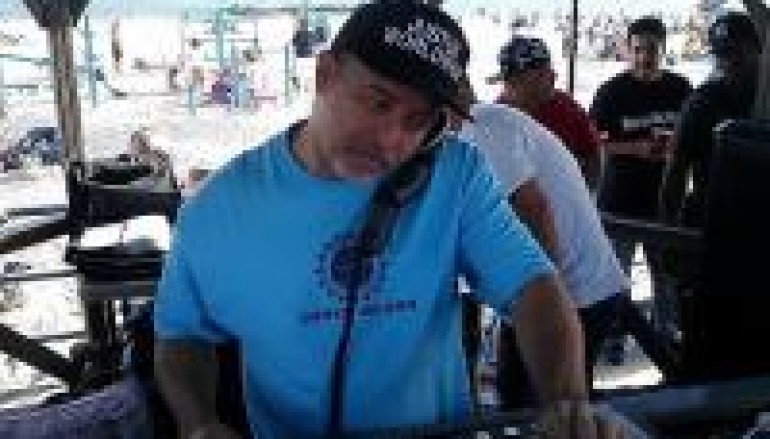 DJ OF THE WEEK 6.2.14: RAY VASQUEZ

It is June party people you know what that means, right? No? Oh, let me tell you. For the entire month of June, all of our DJ OF THE WEEK features will feature Latino DJs. We feel Latino DJs have played a big part in this here scene and they don't always get the credit they deserve. So, this is our way of celebrating and honoring these vinyl (and now digital) warriors who help keep this scene vibrant and this year we are kicking it off with someone who has been here since the very beginning, Ray Vasquez.
You may or may not have heard of Ray Vasquez if you live in, I don't know, Croatia or someplace, but Vasquez is a staple of the house music nitelife scene going back over two decades. When the big dogs come to play in New York, when he walks into a club, the real party people know him.
Born in Manhattan, Vasquez began collecting records as a kid. As a teenager he would move to Brooklyn and it was there that he teamed up with fellow neighborhood friend and DJ, Johnny Torres. Torres had the equipment Vasquez had the records. Together they were known as Sound Effects and began playing for hire wherever they could; birthday parties, weddings, you name it. Eventually, Vasquez would move on to the next step, the local lounges and clubs in Brooklyn before making the big jump to the Manhattan clubs, which back in the day was for all intents and purposes "making it."
Over the course of two decades Vasquez has spun records at now legendary clubs such as Latin Quarter, Les Poulets, Windows of the World, Sequoia, Remy Lounge, TJ Bentleys, Palladium, Roseland ballroom, Sullivan Room, and even Studio 54! Vasquez also rocked crowds in New Jersey, Philly, Virginia, Boston, Miami, Los Angeles, just to name a few. Over the years he has shared the decks with the best of them such as Jellybean Benitez, Hector Romero, Frankie Knuckles, Mr. V, Duce Martinez, Lou Gorbea, and many, many more. And let's not forget his work on the radio with guest spots on the now defunct 98.7 KISS, WBLS, WKTU and the biggest Latin radio station in the country, La Mega 97.9.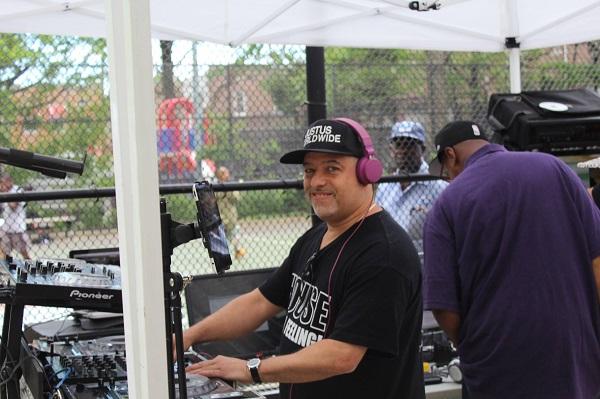 Before dance music hit the world stage, Vasquez was already king of the world, even if that world was predominantly the New York dance scene. This doesn't make him any less valuable to the scene, in fact, it's quite the opposite. A proud, crate carrying DJ from the days of vinyl, Vasquez has that deep and profound love and respect for the culture you don't easily find in the new school DJs. Everything from his knowledge of the music he plays to the very essence of the dance floor and how he is able to sway it in one direction or another is something that only comes with experience, and he has plenty. Yet, he remains a humble cat to this day, doing what he does simply for the love. If you want to feel this love for yourself you don't have to stand in a long line and pay an exorbitant fee to see him at a trendy club or an over produced festival. Simply take yourself with a towel in hand and plenty of water to the Coney Island boardwalk, right behind the Wonder Wheel, where you will find him along with fellow guest DJs laying down the House vibes straight through to October!
Yeah, the House music scene might be worldwide now, but it's because of home grown people like Vasquez that its heart continues to beat. Get familiar and see you at the boardwalk!
BONUS VIDEO