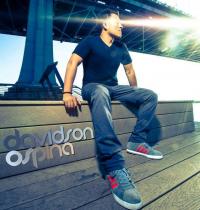 DJ OF THE WEEK 6.9.14: DAVIDSON OSPINA

They say these days for a DJ to garner mass appeal he has to be a producer as well. This isn't the case, as there are notable exceptions to this rule, however, there is no denying that if one has the chops behind the boards and is able to arrange, compose, and the myriad of things a producer does, it does help to rock crowds from behind the decks and thus one's career. Historically, the DJ part has come first and the producer thing more of a necessity, sometimes unavoidable career move. Whichever order it comes, I find the ones who are the most successful are those who revel in both, naturally; for whom producing is a natural outgrowth of one's desires and need to express themselves musically. One such DJ and producer is this weeks DJ of the Week, Davidson Ospina.
Born in Queens, New York, Ospina is an 80's kid, so he was there at the block parties, was part of the breakdancing and early House scene, and witnessed when DJs rose to their ascendency as Gods of the nite. As happens to many impressionable youngsters who partake in a scene that seems larger than life, Ospina was swept away by it all. Like he told us in our 2011 interview, this era had a big influence on him; he fell in love with the scene, but especially with those who spearheaded it, those who created the magic everyone was eagerly consuming.
So moved was Ospina, he knew this is where he belonged, that he "needed to "contribute", as he has said. So, what did he do? He didn't do like most and just buy turntables, instead he went out a bought a keyboard. When most others his age were practicing how to blend, he was practicing day and nite on the keyboards, learning the ins and outs of composition and song structure. Mind you, this was in the days before computers let alone software to help guide you along, was prevalent; it was just him and a keyboard. By his early teens he was producing his own songs and remixing other artists tracks. It wasn't long before Ospina's hard word and dedication paid off. He was soon noticed not only by others outside his local neighborhood scene, but by the entire world.
One of Ospina's first official productions was a remix for the D.A.M Project titled 'Live It Up featuring Debbie Ames' for Thumpin' Records in 1993. That same year he remixed projects for Ride Committee and DJ Bri before dropping his own EP 'Empire' out on Gettin' Lifted records in 1994. Before he knew it, he was running his own label Ospina Music and in the studio day and nite lending his remix and production skills to a slew of underground acts such as Roc & Kato, That Kid Chris, Outhere Brothers, Johnny D, as well as his own under various monikers such as El Cantor under which he dropped the hardcore banger 'Toma'. Then the pop stars came calling.
Hard to believe, but the unassuming Ospina has remixed for an amazing selection of artists from Latin superstars such as Marc Anthony, Enrique Iglesias, and Gloria Estefan, to pop stars Backstreet Boys, Britney Spears, and Christina Aguilera, and legends such as Grandmaster Flash & The Furious Five and Pet Shop Boys, just to name a few. I won't even go down the list of dance music superstars he's worked with. Well, I mean, besides Harley & Muscle, Soulseekers, Speakerbox, and Dimitri From Paris, among others. Let's not forget his own top shelf productions that he has put out over the last few years such as 'The More I Get, The More I Want featuring David Walker,' 'Well of Love featuring MJ White,' and 'Delight' just to name a few.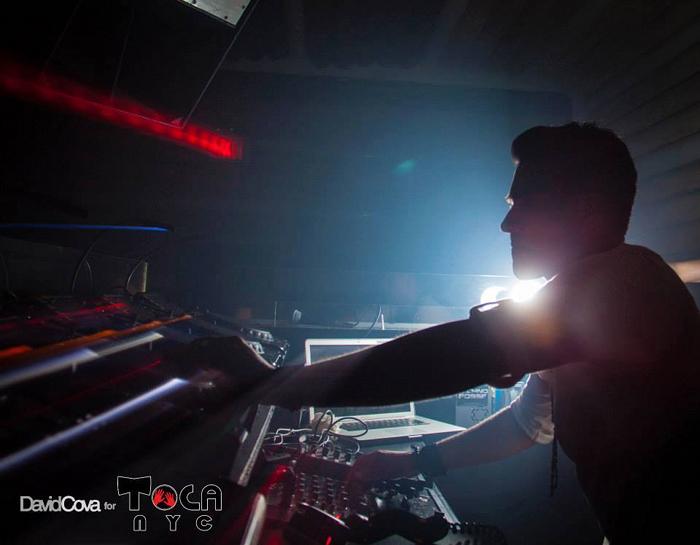 Even with all this production background, fact is Ospina considers himself a DJ at heart. All one has to do is see him in the booth to get just how much he revels in it. That's why wherever he plays, from his hometown of Queens to the hottest spots and parties in New York City, Miami, LA, Puerto Rico, Costa Rica, Mexico and hot spots halfway around the world in Ibiza, Slovenia and more, Ospina packs in the crowds.
Some, especially the hardcore fans out there may note that Ospina has been quiet on the scene recently. Well, let me stop all doubt right there. Fact is Ospina, who married last year, just revealed his biggest production to date, the birth of his new baby girl. Being the artist that he is, his mind is never far from the studio and he shared recently that he has been "singing & writing new baby songs lately." Fact is Ospina owes us no explanation. He's worked so hard over the years he deserves a little down time.