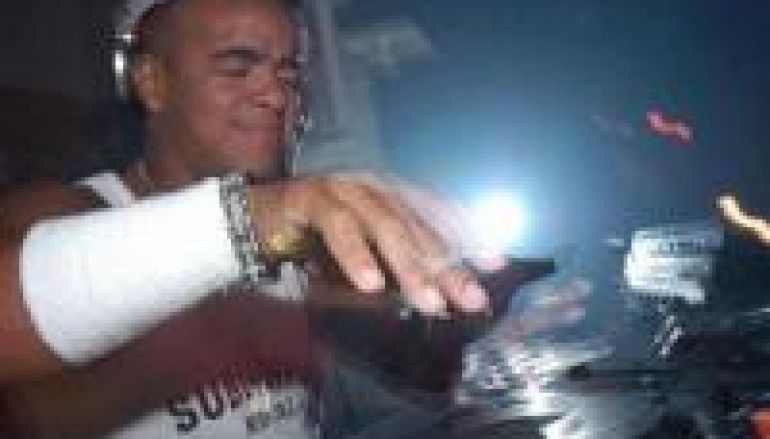 DJ OF THE WEEK 6.25.12: ERICK MORILLO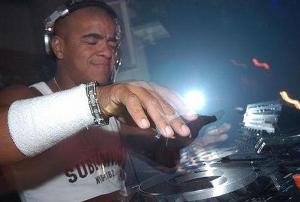 It's the last week of June, you know what that means right? Yes, it's the last week of our month long spotlite on Latino DJs, and we've saved the best for last. This weeks DJ is one we have never featured in DJ of the Week despite the fact that he is one of the biggest DJs on the planet, if not the biggest. No we're not going to spring on you that Tiesto is Latino, we are talking about none other than Erick Morillo!
Why have we never featured Erick Morillo as DJ of The Week? Probably, because he is so damn big. Take a look at our DJOTW archives and you'll notice some pretty big names but, look a little closer and you'll notice that they are not all A-list names. We have tried to feature a wide swath of DJs from all over the globe and in different stages of a career, not just the hottest name of the moment; Morillo on the other hand has steadily been one of the most massive, recognizable, and successful DJs on the globe since before we turned on the lites here at 1200Dreams.
Morillo was born in Colombia and raised in the Dominican Republic and Union City, New Jersey. He caught the bug early, real early, he began collecting records at just six years old and by eleven had already acquired his first equipment and began DJing school and family parties, holidays and weddings and more; he even spun at a strip joint, though he was far older than eleven at the time, he still wasn't even out of high school. Once Morillo did graduate he enrolled in a music trade school in New York, once his six month course was over he built his own studio in his basement bedroom -his Grandmother lent him the money to fund it. Soon after he met fellow Colombian El General, who already had a few hits under his belt in a then new genre called Reggaeton. The two paired up and in 1992 released the single, "Muevelo", which mixed El General's Reggaeton with House music. The single went platinum and Morillo promptly paid his grandmother back.
Morillo became a millionaire with the success of Muevelo but his next project would not only more than double that, it would result in one of the most recognizable songs of the past 20 years, the song is "I Like To Move It". You are undoubtedly familiar with this song, everybody is. In fact, if you can, go get your Grandmother and play it for her and ask her if she's familiar with it. Chances are she is. Actually, the song is currently playing in commercials again since it's the theme song of the Madagascar movies, of which part three has been number one at the box office for the past two weekends. Ka-ching!
Now, all this success and you'll notice there is no mention of DJing; Morillo's initial success all came from his studio work. It wasn't until he arrived in Europe on the success of his massive track and seeing just how much they revered DJs, that he decided to go even harder at DJing. He hasn't let up since. See, Morillo didn't allow his early success to define him or cause him to get lazy. Instead, he refocused on his DJing and made sure to master the craft. And it paid off. These days he is gigging in a different far-flung local on the globe almost very nite. There is not one continent in which he hasn't rocked the crowds, except Antarctica -and frankly, I'm not so convinced about that. I'm sure he has. Of course, Morillo has remained steadfastly dedicated in his pursuits as a producer. His discography is massive, he continues to churn out original tracks and his list of collaborators and the artists he has remixed for is a veritable and diverse who's who of music's major players: Crystal Method, P. Diddy, Crystal Waters, Diana Ross, Enrique Iglesias, LL Cool J and many, many more. And then there's his Subliminal records label which is as big as him: world famous and always bringing the noise.
We took our time to feature Erick Morillo as DJ of The Week but, we're glad we did. Love him or hate him, Erick Morillo is a DJ you simply cannot ignore and for whatever it's worth, he serves as an inspiration for up and coming Latino DJs out there trying to make it in this industry, and that makes the wait well worth it.