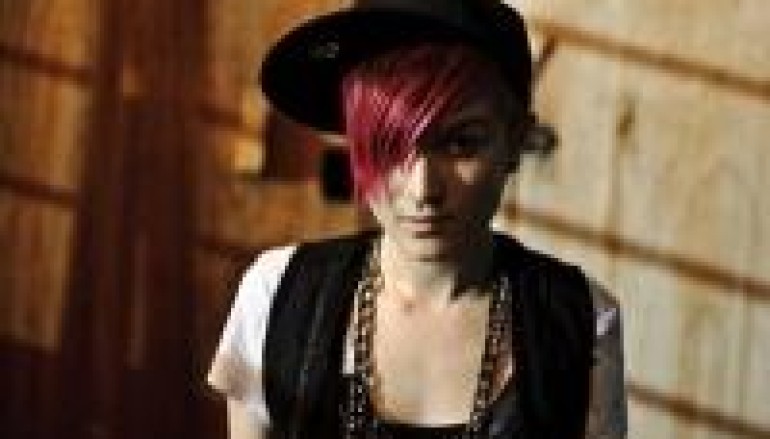 DJ OF THE WEEK 7.11.11: MAYA JANE COLES
At just 23, Coles could have easily been written off as just another wanna be DJ, and as a female, sad but true, it's even more challenging. Thankfully for us, the young, determined prodigy never gave any credence to any of this and at 15 began producing her own music. Influenced by the varied musical offerings around her, from Classical to Jazz, World, and Hip Hop, she was aware early on that she wanted to bring it all together and produce her own creations. With her families support firmly behind her, she did just that.
Coles was not your average teen and had plenty of friends in the nitelife scene, more than a few that were DJs; she would pass them her productions for them to play, and they did. This continued until she finally got the attention of the labels. In 2008, she dropped her first single 'Sick Panda', and followed that up with a two track EP, 'Monochrome' in 2009 as well as the two track album 'Not In My House'. Then came 2010, the young producers most productive and biggest year yet, and the one that would change everything.
The year 2010 saw the release of a slew of tracks from the young Coles; the 4 track EP, 'Cool Down,' as well as 'Humingbird,' 'Bubbler,' 'No Sympathy,' and 'Get Away,'but it was the classic House feel of the track "What they Say" that finally put her name on the lips of not only the party people but the major movers and shakers in the industry. The rising star, the one who's name is often used along with the word prodigy, had arrived.
Coles has always considered herself a producer first, and DJing was something she became involved with as an extension of her talents. But don't be fooled, she has paid the same dedication to the craft as she did to producing, and one only has to hear one of her sets, such as her appearance on Pete Tongs Essential Playlist radio show, featured below, to realize it.
Whether going by her own name or as part of the duo 'She Is Danger' alongside creative partner Lena Cullen, or Nocturnal Sunshine the name she uses for her Dubstep productions, or whether you call her a rising star or prodigy, Coles has established herself as a legitimate talent. Keep your ears open, you'll be hearing more from Coles.