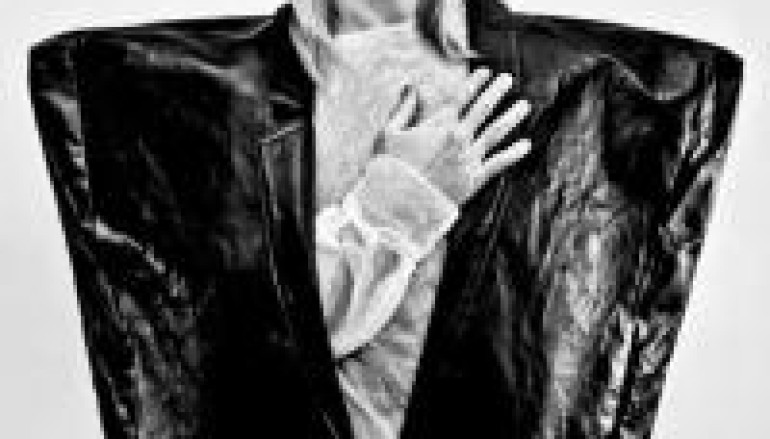 DJ OF THE WEEK 7.29.13: DJ HELL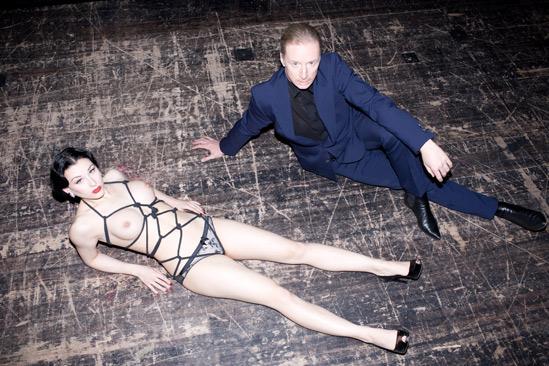 Many are familiar with the story, as it has been repeated time and time again; house music was born out of a love affair between the black and gay nitelife scenes of New York and Chicago. It then jumped the great pond to Europe where it was welcomed with open arms and went on to begin a movement, one which we are still enjoying to this day. What is lost in this retelling however are some of the details, perhaps because not as many people are familiar with these certain nuggets of history, even if they are equally as important. Fret not, the facts always finds a way to reveal themselves and today, we share one of them with you.
His given name is Helmut Geier. He was born in September 6, 1962 in Altenmarkt an der Alz, Germany. By the time the first house music began arriving in Europe he had already been DJing for a few years. In fact, and here's that bit of history I promised to share with you, when House music began arriving in Europe, in what was then a scene heavily entrenched in the post-punk era, DJ Hell was one of the first DJs to play it for the German masses. He has been inextricably intertwined with it ever since.
During those early years every piece of dance music imported or exported to and from Germany passed through DJ Hells hands, thus he was right there when house music began to take on a harder edge resulting in what would come to be known as techno. In fact, his first single, "My Definition of House Music," released in 1996 had that hard edge baked right in. It's no surprise that in a country that has always loved its hard core punk music, it was an instantaneous hit.
In 1996, DJ Hell founded his own label International Deejay Gigolos Empire introducing Germany to house legends such as Jeff Mills, Bobby Konders, and DJ Pierre. Over the years he has worked with the likes of the Pet Shop Boys, Amanda La Pore, Fischerspooner, Miss Kittin & the Hacker, DJ Naughty and David Carretta, Christopher Just, Tiga, Vitalic, Dopplereffekt, even Hip Hop heavyweight P. Diddy himself. DJ Hell would also release his own albums such as Geteert & Gefedert, Munich Machine, NY Muscle, and his masterpiece, Teufelswerk. It's no wonder the label was soon one of the most influential dance music labels in the country and DJ Hell one of its premier DJs and producer. And yet he was so much more.
See, DJ Hell is not just a DJ and producer, as is evident with his various wild fashion styles over the years. Someone who pays tribute to the likes of Andy Warhol and David Bowie is either a major poser or a highly gifted artist in his own right, and DJ Hell is definitely not a poser.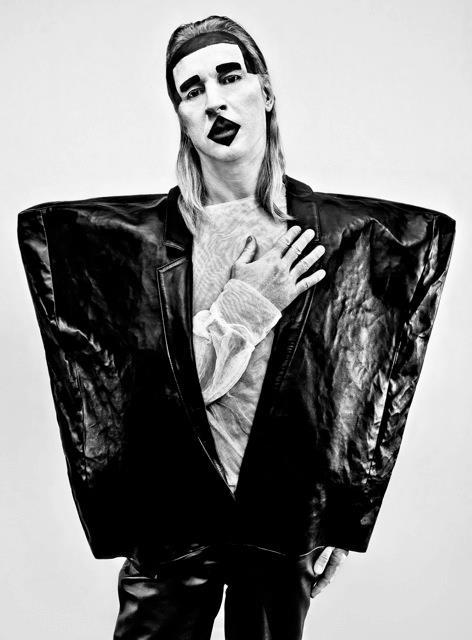 Not happy with how others would handle his photo shoots for magazines and albums, he took the responsibility himself, and then some. He has designed everything from his labels own album covers and all related photo shoots to DJ slipcovers. Beyond the music world, he has collaborated on catwalk worthy wear, his own sunglasses with German eye-wear maker Freudenhaus, his own underwear line with Austrian designers Wendy & Jim, even a limited edition CD wallet with DJ luggage maker Magma. It's no wonder that in Germany he is a national figure and has been bestowed with a number of awards such as Best DJ National, Best A&R, Best National Label in the 2001 German Dance Awards, Best Club in Jockey Slut 2002, Best Video (HELL – Keep On Waiting) in 2003's Groove Magazine awards, even his country's version of GQ named him Man of the Year in 2003.
DJ Hell will be half a century old soon, but don't think that means anything even remotely negative. He is continuing to make an impact not just in Germany, but all over the dance music landscape, and you don't have to worry about any fire and brimstone in the process.