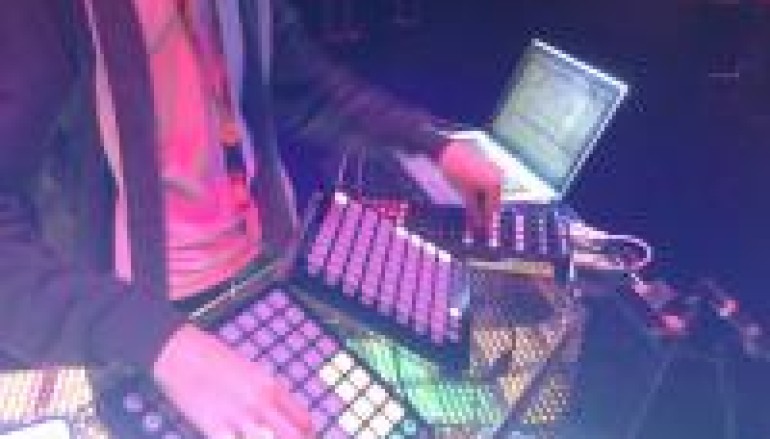 DJ OF THE WEEK 8.5.13: MADEON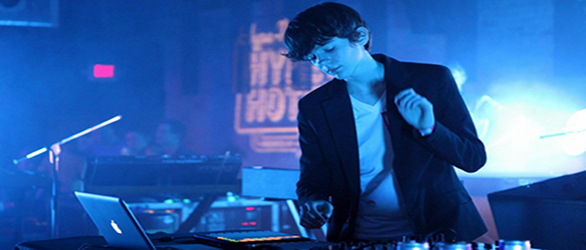 Hugo Pierre Leclercq was born in France in 1994. A decade plus into the new century and I bet like me you still think that sounds so damn young, right? And maybe 20 is young, so many are still trying to figure out what they want to do with their lives at this age. Not young Hugo here, who goes by the name Madeon, he's a well kown and loved DJ with fans all over the world. Sometimes, life just doesn't seem fair.
Whether life is fair or not, one thing remains steadfast throughout the ages: put in the work and all things being equal, it will pay off. That's why Madeon is where he is at today. He began producing at the young age of 11 after being inspired by Daft Punk's film Interstella 5555. He began producing and composing Trance and Electrodance under the name DJ Deamon and Wayne Mont respectively until he settled on House music and EDM under the name Madeon. It wasn't until much later in his career that he began actually DJing. He didn't last with the traditional two deck set up and soon after changed to what remains his main set up to this day, which is a computer running FL Studio and Ableton Live, a keyboard, at least three Novation Launchpads, and sometimes the Novation Zero SL MKII. Oh yeah, and his dexterous fingers.

In 2010, Madeon entered and won a remix competition held by Australian drum & bass band Pendulum for their single 'The Island' from their Immersion album. This lead to a few more remixes and then in 2011 a three minute and 26 second video uploaded to YouTube in which he performs a mash-up featuring samples from thirty-nine songs on a Novation Launchpad goes viral. Within days, views were north of six million and the world simply had to take notice. As of this writing views are at 19 million…and counting.
Madeon himself is on top of the world. A year after his now famous video hit the net he released his debut EP The City
on his own label Popcultur. It contained the funky Daft Punkish inspired Icarus
, which was the first single, as well as the high energy The City (Original)
, and the more subdued Finale. With this EP, Madeon showed that he was more than just a button tapping freak of nature but a promising producer with a bright future ahead.
And that's not just hype talk. Industry heavyweights such as Pete Tong who invited him on his BBC Radio 1 show and has been tapped to do remixes for the likes of Deadmau5, Martin Solveig, Yelle, Tommy Trash and Tome Piper among others. And if you play video games then you just might be a fan or at least have heard a few of his tracks as they have been featured in games. 'Icarus' made it on to the soundtrack of Forza Horizon, 'Finale' in EA Sports' FIFA 13 and PlayStation's All-Stars Battle Royale, and 'The City' in Need For Speed Most Wanted.
As a performer Madeon first performed live in Paris in 2012 and let me just say the crowds love him when he does his thing live, which as you can imagine, is much better than any YouTube video. He has gone on to tour as Lady Gaga's DJ, opened for Swedish House Mafia at their much heralded show in Milton Keynes Bowl in 2012, performed in a load of festivals in the UK, Australia, and elsewhere such as Creamfields, Love Box, Stereosonic, among others as well as here in the states in festivals such as Coachella, Lollapalooza, Electric Daisy Carnival in New York, Miami's Ultra Music Festival, and of course the New York Stock Exchange. Wait, what? Yes, Madeon played the floor of the New York Stock Exchange earlier this year, the first to ever do so, for a special event celebrating the world's top 50 student-run businesses in the world. Yeah, that's pretty dope.

Madeon just released his latest single this past weekend on August 3, 2013. Titled Technicolor, it features more of those emotional sweeping synths he is becoming known for. Make sure to cop it.
All these accomplishments, plus being listed at number 54 on DJ Mag's Top 100 DJs list in 2012, and it'st hard to believe Madeon is just 20 mufuggin years old. But, don't let that discourage you kiddies. Instead let it serve as motivation, that if you stick to it and focus your dreams can come true.
LIVE AT ULTRA MUSIC FESTIVAL MIAMI 2013