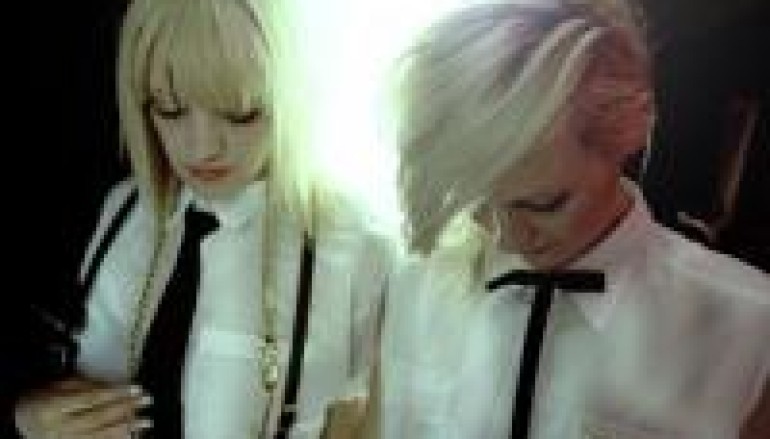 DJ OF THE WEEK 8.22.11: MOUSTACHE MAMAS
Tamara Deike and Helen Burnip are an eclectic duo to say the least. Deike is from Breezewood, Pennsylvania and lives in Berlin. Burnip as far as I can tell is from and lives in the UK. Somehow however, they manage to come together, like a moustache right under the tip of the nose, and conjure up some truly funky sets and parties!!
What really makes the Moustache Mamas stand out though, is that they aren't simply pumping out the latest club hits still hot from being downloaded over a high speed connection. Instead, these sisters (they're not biological sisters) spin an exciting, wide ranging mix of truly feel good grooves spanning time and space.
One minute you can be listening to some funky German language track whose name you may never know but which your body understands perfectly, the next throwing your hands up to classics such as 'Just Give It Up' by Ce Moi or 'Heat You Up, Melt You Down' by Shirley Lites or 'Hit and Run' by the always perfect Loleatta Holloway and yet, the next to some Afro grooves like 'Madan' by Salif Keita.
This is why these sisters have been rocking both Germany and London and gaining a large following with their much heralded Hot Boxx parties. One can only hope that's a reference to a part of the female anatomy that we wouldn't mind a little hair. Either way, we love em just the same, even if they really did have moustaches.