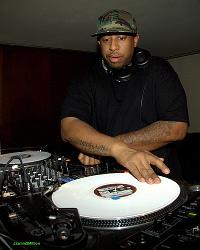 DJ OF THE WEEK 8.15.11: DJ PREMIER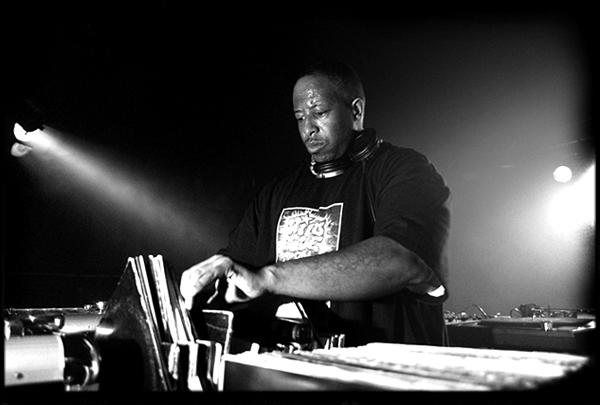 He was born Christopher Edward Martin in Houston Texas, but you know him as DJ Premier from Brooklyn, the greatest producer in the Hip Hop game, ever!
Premier is such a great producer that one can almost overlook the fact that he started out and continues to be a great DJ. And who can blame you. In the 20 plus years he has been in the game he has produced some of the most memorable tracks in the history of Hip Hop and worked with some of the biggest names in Hip Hop to Jazz, to Pop and even Rock. From KRS-One, Nas, Jay-Z, Kanye West, Snoop Dogg, and The Notorious B.I.G, as well as Brandford Marsalis, Janet Jackson, The Black Eyed Peas, Christina Aguilera and Limp Bizkit, just to name a few, to his most recognizable work as one half of the legendary group Gang Starr, Premier has done it all.
His work as a producer has obviously been recognized. Both Source and Vibe magazines have deemed him one of the greatest Hip Hop Producers of all time, while Rolling Stone goes farther by giving him the top most spot on their list. More profound is his loyal legion of fans from all around the world, who support him non stop with sold out shows, fan sites, and more.
Can't blame one for focusing on the production side of Premiers history, but he is a DJ first and foremost, and his DJ skills go far beyond his incredible scratching skills as featured on many of his productions. Premier was first influenced by the DJs that laid the foundation for Hip Hop such as Kool Herc, Cut Creator, Marly Marl, Grandmaster Flash, and other forefathers of the funk, and then proceeded to take it to the next level. Premier is the real deal.
Of course, Premier is constantly in the studio working on his next production for hire or on one of the acts on his own label, Year Round Records, but, if you want to catch him doing his thing as DJ, then tune in every Friday nite on his weekly show Live From HeadQCourterz on SIRIUS. You can start by pressing play in the mix below; we're sure you won't mind getting familiar with or hearing once more, Premier's skills behind the tables.
Cornerstone Mixtape Vol. 9 (1999) by Dj Premier Blog Radio on Mixcloud