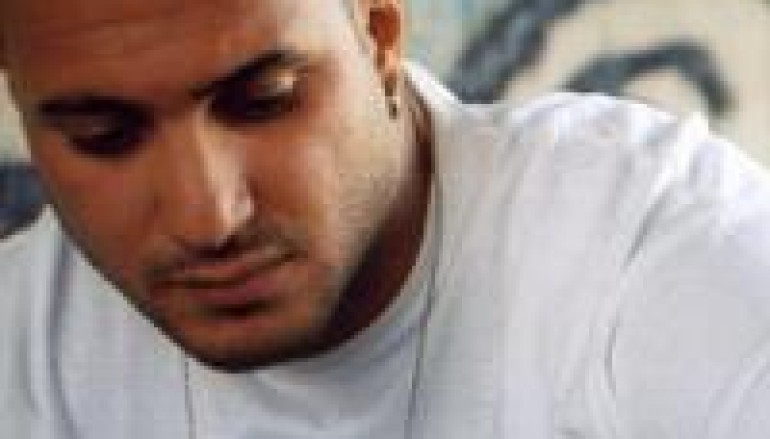 DJ OF THE WEEK 8.8.11: LOCO DICE
Born Yassine Ben Achour in Düsseldorf, Germany, Dice was surrounded by a diverse selection of music growing up. His Tunasian background made sure he was awash in his native countryman's music, but his family also loved the Soulful R&B sounds and more coming from the United States, and his German upbringing made sure he experienced plenty of Electronic and other genres as well; it's no wonder he fell in love with Hip Hop.
Dice began showing interest in Hip Hop early on and eventually started making a name for himself as a rapper going by the moniker Dice'C. He actually rose to an impressive level of prominence as an MC and DJ and was pegged to tour with some big American Hip Hop acts, most notably Snoop Dog. Things seemed to be going in a positive direction for Dice, but then the scene started to change. Or was it something inside of him? We're not sure, but he soon switched up his game and his playlists and entered the world of Electronic music.
Of course, Dice wasn't just jumping on the bandwagon to save his career or something, in fact, Hip Hop was king in Germany and all of Europe when he made the transition. Instead, he was motivated more so by the different range of emotions and experiences he found in the music. And frankly, it wasn't an easy or quick transition.
Dice had to start over and work his way up, but with the experience he had gained over the years as a Hip Hop DJ, he had a clear vision of what he wanted to do, and hit the studio and began producing his own tracks. It wasn't long before he was making a new name for himself, this time by the name Loco Dice.
One of his first productions was "Phat Dope Shit," released in 2002. He followed that up with "City Lights/Dynamite Love" the next year. In 2005 he dropped the dreamy and wonderful 'Menina Brasiliera' and was also beginning to work alongside bigger more established names such as Richard Villalobos, whom he teamed up with on the 2 CD mix 'In The Mix – Green and Blue'. He also was tapped to compile a mix for Mixmag that year, the result was 'Minimal Explosion,' which is not an apt description for the explosion his career went through in the following years.
These days Dice continues to produce dance floor thumpers such as featured on his last album '7 Dunham Place' or his latest single 'Knibbie Never Comes Alone / Loose Hooks' and of course tearing up clubs on every continent spining the latest and best Electronic music. Of course, Dice has never left his love for Hip Hop behind, and has actually hinted at possibly picking up the M I C again, if even for one project. If he does, we're behind him, but we must say, we sure are glad he's entertaining us in the dance world!