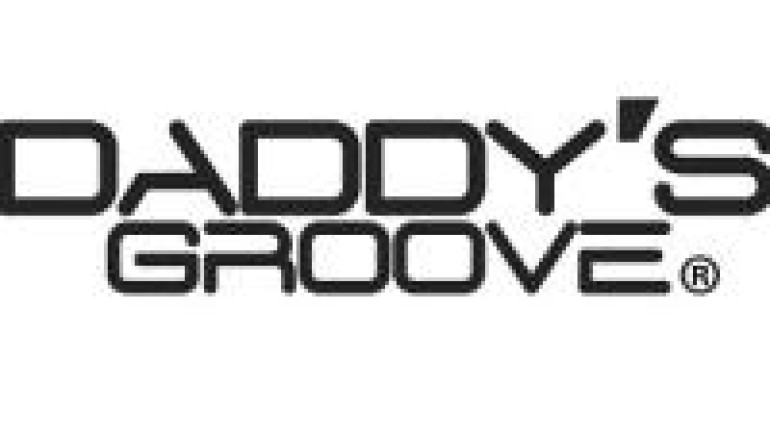 DJ OF THE WEEK + INTERVIEW 10.29.12: DADDY'S GROOVE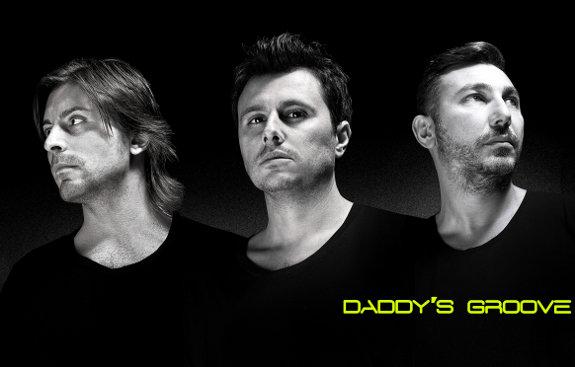 This week, we have a very special edition of DJ of the Week. First, we have not just one DJ but three. The honorees this week is the trio known as Daddy's Groove from Naples, Italy. And secondly, instead of the usual write up, we have an indepth interview with them. As always, we wrap it all up with a great mix from the honorees.
Gianni Romano, Carlo Grieco, and Peppe Folliero make up one of the fastest growing EDM acts today, Daddy's Groove. The trio has made a massive impact since they formed back in 2006. Since then they have released a slew of noteworthy club bangers on labels such as Axtone, Defected Records, Malligator, Net's Work International, Joia, Strictly Rhythm, and many more. They've also been tapped to work alongside and for some of the hottest DJs in the game such as David Guetta, Swedish House Mafia, and more. Major label artists have come knocking as well such as Kylie Minogue, James Blunt and the late, great Whitney Houston, among others.
Daddy's Groove is definitely a group to keep an ear on, In fact, they've just dropped their latest release, Azuli Amsterdam – and to promote the massive mix compilation, they sat down for an in depth interview about their success, working with pop royalty, and how they create their magic in the studio.
How has your summer been? Any particular highlights?
Summer has gone really fast and it has been great! We had a monthly residency at the F*** Me I'm Famous Ibiza, which was a lot of fun and an unforgettable experience! We'd definitely say that the opening party was one of the best parties we've ever been to; We also had a couple of back to back sets with David Guetta and a night playing with Afrojack. We also had our first gig at Ushuaia, again with F*** Me I'm Famous. These parties took things to the next level for us for sure!
Where did the Daddy's Groove moniker come from? One might think it implied something retrospective… were your Dads into house and techno?
No nothing like that. Back in 2006, when we started the Daddy's Groove project, our main goal was to get back to the roots of house music and pay homage to the legends that inspired us – Cerrone and Todd Terry for example. We love to sample the grooves of these 'Godfathers' of house hence 'Daddy's Groove'.
Your label, Test Pressing Records, began in 2001. What do you believe is the secret to running a label with longevity and stability? What's the latest news from the label?
We think one of the most important things is to always be on the look-out for fresh young talent; to sign artists who we think will make a big impact on the market with their innovative sound. For example Test Pressing released one of the first remixes (Steve Angello's) of DJ Rooster and Sammy Peeralta's "Shake It" and we signed Gadjo's "So Many times" just before it became a worldwide hit. Similarly, we were quick to work with Chris Lake when he first made waves on the Italian market. So timing as well as quality is really important. Now our attention is more focussed on nurturing home-grown talent. We've just signed Cryogenix a very talented Italian trio, and DJ Valexx and Rayven who are definitely ones to watch!
There is a real range of music on the comp – older techno records rubbing shoulders with modern club bangers – what did you want to achieve with the compilation?
It was really enjoyable to compile that kind of track list actually. What we wanted to achieve with this compilation is directly linked back to the Daddy's Groove ethos. We are recognising those artists who inspired us to make music in the first place – where we came from – whilst celebrating the exciting new influences of the genre – so where we see ourselves and our label going. It is really important for us to keep in touch with the younger generation, but equally important to show them where it all began.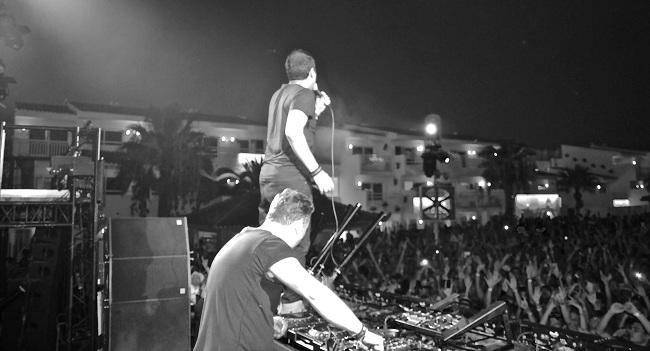 What's your take on the current rise of dance music internationally – especially in the USA? How do you see it evolving and in turn, how do you see Daddy's Groove evolving with it?
It's a really new and exciting thing for us really. Up until now, Europe has always been invaded by American artists. Very rarely did we see any dance music artist make any real lasting impression in the States. But now, it seems there has been a complete turnaround. European artists are having a huge impact on the dance music scene internationally. It is really interesting and exciting to see the States become very receptive to the electro sound, even if it does seems to be solely based on Swedish House Mafia's sound at the moment. Of course we hope that they will become more interested in a wider range of house music – artistically we wouldn't want stray too far from our roots. But at the moment we can't say how long it will last but we are happy that there is now a lot of business and opportunities for us over there.
Your remix work includes prolific pop acts such as The Wanted, Whitney Houston and James Blunt – due, in part, to the acceptance and rise popularity of dance music worldwide. How do you find remixing these tracks that weren't necessarily destined for club treatment? Is it a challenge?
Yes of course. It is very challenging because of just how different the tracks are. In fact we often have to do a completely new production if we want the end result to be a proper club track. It often means stripping the tracks down to their bare bones, keeping just a few of the original elements, mainly the vocals. We're really proud of the work we did on Whitney's track. A great voice like that is a gift to work with! And also the remix we did for Louie Vega's and Julie McKnight's 'Diamond Life' is really special for us. Even if these tracks weren't destined for club treatment they are part of our history and we love doing them. Ultimately we make sure we like all of the work we do.
You were residents at Fuck Me I'm Famous this year – what's special about playing Pacha, and specifically, David's FMIF night.
There was the amazing new DJ booth at Pacha this year and so we all found it fantastic to play there. The club has such a great atmosphere and history that we feel privileged to have had a residency there. We are even more proud to have been residents at David's night because he is one of our all time DJ heroes. He has done so much to help our career which meant that every single night was special. We have had such a great time!
P.I.M.P. is the name of the track you created for Azuli. Was this an idea Daddy's Groove were already working on or did you start from the beginning? How would you describe it?
No we weren't already working on this –We started from the beginning, and to be honest, it was really easy to create because we did it throughout August during our summer tour at a time when we were surrounded by sources of inspiration! We would describe it in much the same way Beatport does: 'a cut that builds you to the highest heights of euphoria, then throws you in a washing machine full of razor blades to finish you off!'
How does it work in the studio? Do you rely on experimentation? Do any of you have any specific musical talents you bring to the group?
It's interesting really. Despite what some people may think, being a trio is really helpful in the studio. We all have different musical tastes which we think complement each other which makes it fun to experiment with. And it's a balancing act really. Depending on the track we are working on at that moment determines whose style has the most influence on its production. And we always have some stuff ready to be developed according to what we are working on.
How has the close affinity with David Guetta come about? What do you feel each side brings to the collaboration?
Our partnership with David began over two years ago now when we first received a phone call from him. He really liked what we had been working on with Axtone Records and was really feeling some of our remixes so he said "ok guys let's do something together!" And the rest is history! We learn so much from him day to day. He is such an iconic figure with so much experience and we feel very lucky to be able to learn from him on both an artistic and business level. And, from our side, we give aim to deliver the best quality we possibly can when working on his productions and playing at his nights
You're playing Nicky Romero's ADE party at Jimmy Woo – tell us 5 massive records for ADE?
Calvin Harris & Nicky Romero – Iron
Daddy's Groove – P.I.M.P.
Swedish House Mafia – Don't You Worry Child
David Guetta & Daddy's Groove ft. Nervo – In My Head
Daddy's Groove – Stellar
How important in the business end of the conference for you considering you run a label, what will your main aims be whilst you are there?
ADE is the most important conference in our industry at the moment. Everyone who's anyone in the dance music world will be there and so it's really important that we get expert feedback on any new developments in the scene as well as insight into what is working and what isn't. We have a lot of meetings scheduled there where we hope to get some feedback on our new material.
How is the clubbing scene in your native Naples?
As always it's really good! There is so much raw talent there that the scene is constantly evolving and this is really exciting for us. We were lucky having Angels of Love bringing down the best DJs in the world, it has been a great inspiration and it's also good to do some promotion.