Flo Rida and David Guetta? I Have a 'Good Feeling' [VIDEO]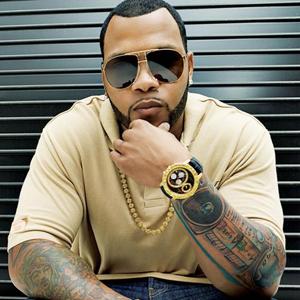 I was driving in the city earlier this week performing one of my many tasks, when a new song came on the radio. As usual, the station didn't do their duty and drop the name of the song much less the artists, but it was catchy, had a great hook, and I liked it.
I was surprised to find out that the rappers vocals on the catchy track, which I had by this time learned was called 'Good Feeling' were by none other than Flo Rida. Now, Flo had a dance meets Hip Hop hit this summer with 'Where Them Girls At' produced by David Guetta, but I didn't think he was going to do it again. Sweet.
Not since the early 90's have Hip Hop and Dance music been so friendly with each other. Haters, step off the dance floor, we got a good feelin'!
Here's the video to 'Good Feeling' which just premier 1 week ago today!
Buy the single and Flo's new album, LEGALLY, here!